Description
Discover the power and efficiency of our 20hp Farm Tractor Linked 2 Disc Plow. It's a top-tier machine designed for agricultural plowing in hard fields. It features a robust new 4-wheel tractor as the power type. It is a high-quality Farm Cultivator that comes with a one-year warranty. It weighs 160 KG and has dimensions of 1330*1140*1314mm. The key selling points of this product are its high productivity and its status as a new product of 2020. It comes with a machinery test report and a video outgoing-inspection. The warranty of core components lasts for 6 months, with the core components being the plow disc blade and the plow hub. It is suitable for various industries, including manufacturing plants, farms, and others.
The Features and Applications of the 20hp Farm Tractor Linked 2 Disc Plow
This 2-disc plow is made of boron steel, known for its durability and resistance to wear and tear. It has a working width of 400mm and can plow to a depth of 18-20cm. It is designed to be used with 15-25hp power, making it suitable for agricultural plowing in hard fields. The plow is TEPee Point Mounted and has a plow disc blade diameter of 20" (510mm). It comes with 2 plow disc blades. This product is shipped according to your demands and is sent out from QINGDAO, CHINA.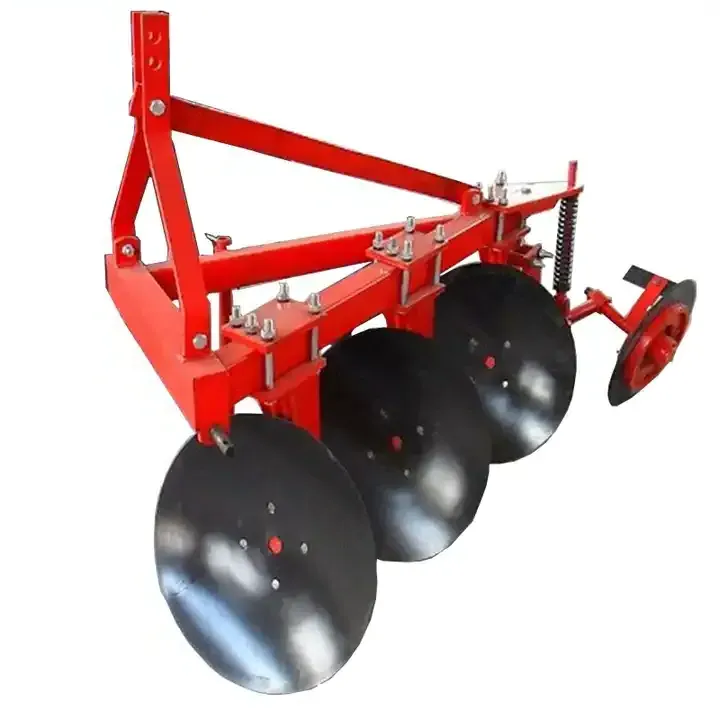 Working Principle, Installation, and Maintenance
The 20hp Farm Tractor Linked 2 Disc Plow operates by rotating the soil as it moves across the field. This action allows for effective plowing even in complex lands such as weedy, heavy soil, and farm lands with bricks and stones. Its compact dimensions, simple control, safety frame, and easy maintenance make the plow easy to install, use, and maintain. Regular checks and cleaning of the plow disc blades and hub can keep it in optimal working condition.
Experience High Productivity with AGKNX's Agricultural Disc Ploughs
Enhance your farming operations with AGKNX's agricultural disc ploughs. These products offer excellent performance, high productivity, and durability. Contact us to learn more about our products and how they can benefit your agricultural needs. Investing in a quality disc plow like the 20hp Farm Tractor Linked 2 Disc Plow can significantly improve the efficiency and productivity of your farming operations.
Why Choose AGKNX's Agricultural Disc Ploughs Products?
At AGKNX, we pride ourselves on our commitment to quality and innovation. Our agricultural disc ploughs are designed to meet the diverse needs of the modern farmer. With over 100 employees, including 20 technical staff and five senior R&D personnel, we have the resources to continually develop and improve our products. We use advanced technologies such as CAD computer-aided design systems and have state-of-the-art production lines for casting, forging, machining, heat treatment, and lacquering. Our agricultural machinery is trusted by farmers and main tractor manufacturers across China and around the world.
Our Wide Range of Products
AGKNX Machinery Co., Ltd. has been engaged in the research and development of agricultural machinery, such as rotary tillers, PTO shafts, disc harrows, disc ploughs, disc blades, sickle bar mowers, rotary mowers, flail mowers, boom sprayers, fertilizer spreaders, furrow ploughs, potato planters, plough blades, agricultural cultivators, land levelers, potato harvesters, agricultural trailers, corn seeders, wheat seeders, vegetable seeders, harvest machines, post hole diggers, wheat seeders, corn seeders, agricultural subsoilers, and soil-loosening shovels. Our products are known for their quality, performance, and reliability.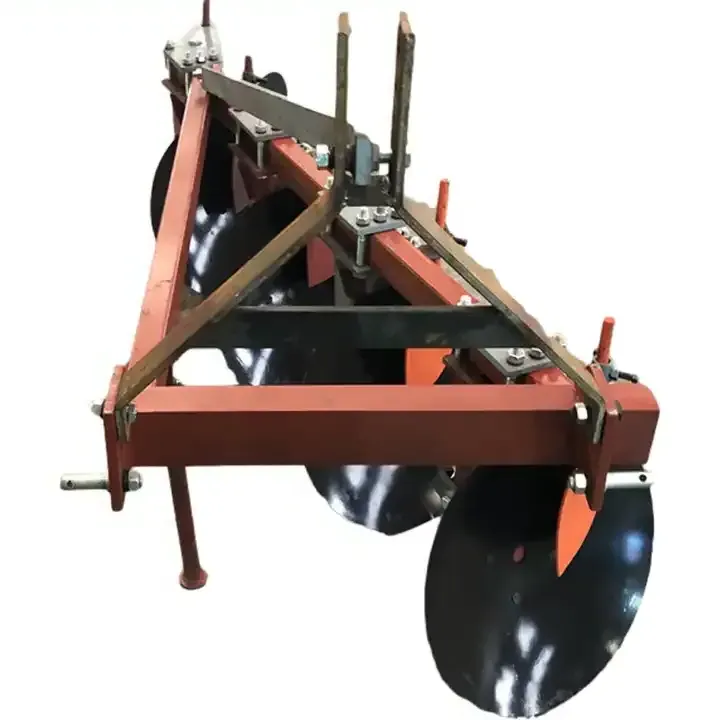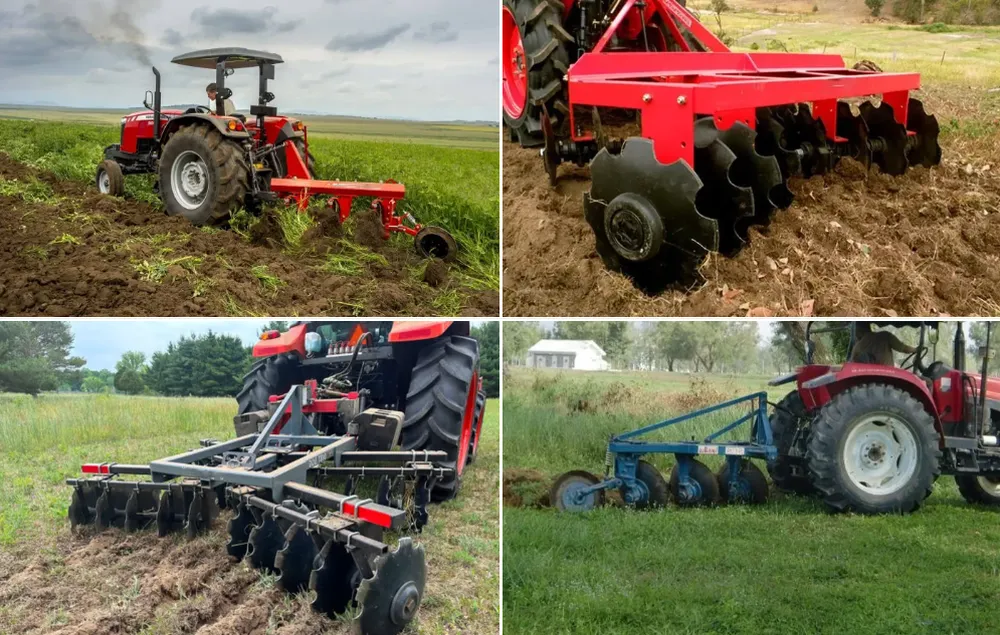 See Our Products in Action
Want to see how our products perform in real life? Check out this video of our 20hp Farm Tractor Linked 2 Disc Plow in action. It showcases the product's efficiency and effectiveness in agricultural plowing.