Description
Featuring a robust 20hp tractor mounted box scraper, this land leveling machine promises high productivity and optimal performance. It's designed for use in manufacturing plants and farms, weighing a mere 230 KG for easy handling. The box scraper is crafted from durable 65Mn Spring Steel, with a scraper knife as its core component. This land leveler is new on the market, making it a 2020 product that guarantees excellent service and unmatched performance. With an ISO9001:2000 certification, it meets all the quality standards set in the industry.
Product Features and Applications
The 20hp Land leveler/land scraper is a versatile and highly productive piece of equipment. It comes with a six-month warranty and a one-year warranty for core components, ensuring you get value for your money. What's more, its key selling points include high productivity, which is crucial in today's fast-paced agricultural setting. The machine is perfect for leveling the land, making it ideal for farms and manufacturing plants that require a smooth and level surface. With an after-sales service provision, you can rest assured of continuous support even after purchase.
Working Principle, Installation, Unloading and Maintenance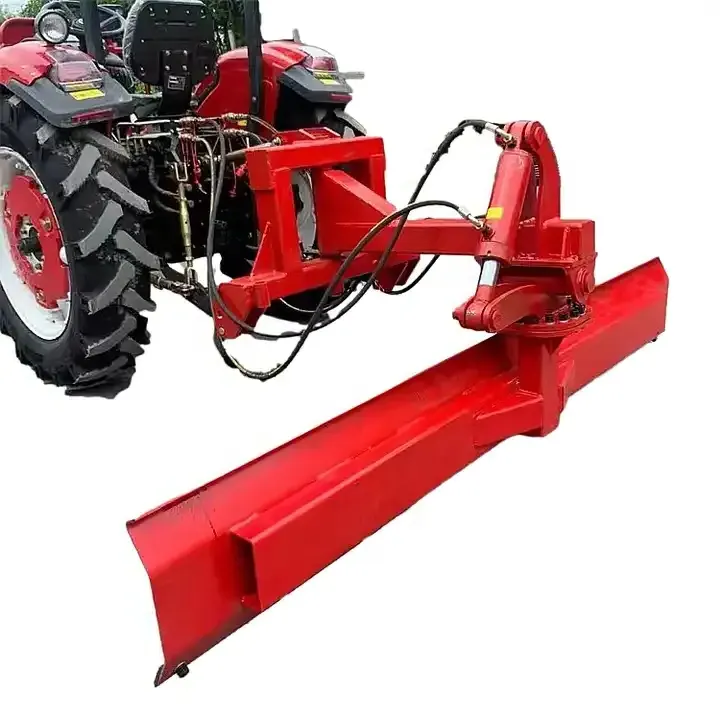 The box scraper works by being fixed between the rear wheel axle. This allows it to move up and down, bend, slew, and extend with agility. It's perfect for constructing roadbeds, borders, and surfaces, as well as cleaning off snow. When it comes to installation and unloading, the process is straightforward – simply attach or detach it from the tractor's rear wheel axle. Regular maintenance includes routine checks and replacements of the scraper knife, ensuring the machine remains in optimal condition.
Discover AGKNX's Agricultural Box Scraper Products
Are you ready to take your farming operations to the next level? Experience the power and efficiency of AGKNX's agricultural box scraper products. We guarantee high-quality products that offer superior performance, durability, and productivity. Don't wait – contact us today and let's help you improve your farming practices with our top-of-the-range land leveling machines.
Why Choose AGKNX's Agricultural Box Scraper Products?
AGKNX Machinery Co., Ltd. is a leading manufacturer of agricultural machinery, offering a wide range of products including rotary tillers, PTO shafts, disc harrows, disc ploughs, disc blades, and more. With over 100 employees, including 20 technical staff and five senior R&D personnel, we are committed to providing innovative and efficient farming solutions. Our products are designed using advanced CAD systems, ensuring precision and superior performance. Whether you need farming machinery, planting machinery, harvesting machinery or its accessories, we have it all. Choose AGKNX for reliable, high-quality agricultural machinery that delivers on its promises.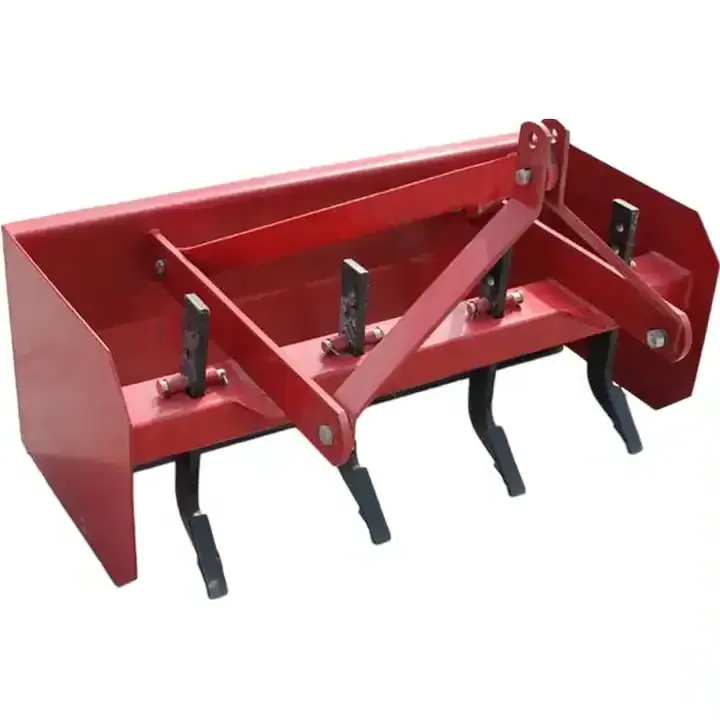 Product Video
Want to see our 20hp tractor mounted box scraper in action? Check out this video!