Description
Ensure effective cultivation with our high-quality 24"*5mm 65Mn and boron steel harrow disc blade for cultivator. It's a new, high-quality blade suitable for various farming applications. With a weight of 11.5 KG, it's ideal for considerable daily farming tasks. This product is made for your convenience, with video outgoing-inspection and machinery test report provided. The hardness level of 38-44HRC guarantees durability and efficient performance in different soil conditions. This blade is available in its original color and can be shipped from Qingdao, Shanghai, or Guangzhou port.
Features and Applications of the Harrow Disc Blade
The harrow disc blade is made from 65Mn spring steel and boron steel, both known for superior hardness and durability. These materials ensure the blade can withstand extensive use in the farm without breaking or wearing out quickly. The blade is designed to fit into disc harrows for efficient soil preparation. It cuts through soil and crop residues, improving water infiltration and preparing the land for planting. Its unique design and high hardness level make it suitable for farms with heavy clay or rocky soils.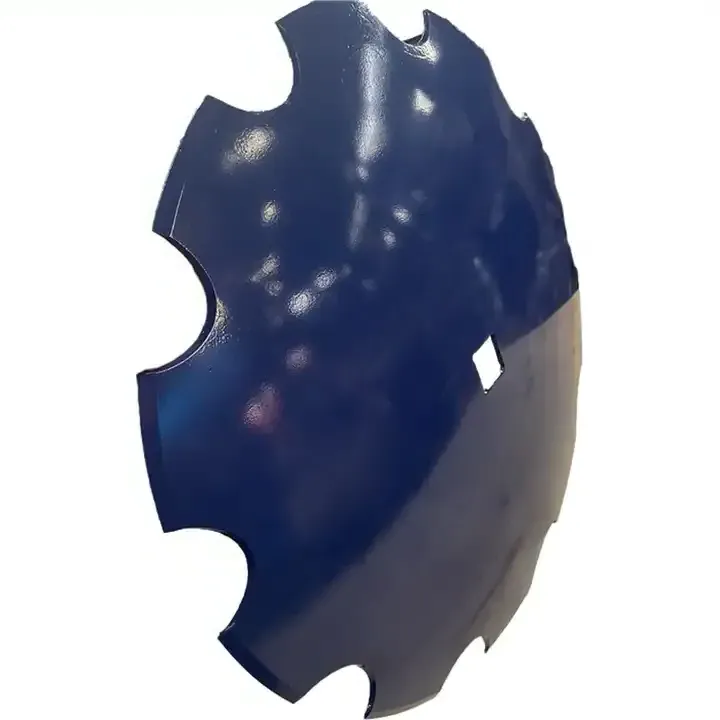 Working Principle, Installation, and Maintenance
The disc harrow blade works by cutting and mixing dead crops and soil to prepare the land for planting and prevent weed growth. To install, attach the blade to the disc harrow's arm, ensuring it's secure before use. Unloading involves reversing the installation process. For maintenance, regularly check for any signs of wear and tear, and ensure the blade is clean before storage. Also, it's crucial to keep the blade sharp for maximum efficiency.
Why Choose the AGKNX's Agricultural Disc Blades Products?
Our agricultural disc blades are unmatched in quality and durability. They are designed for maximum efficiency and can withstand the toughest farming conditions. Our blades are available for purchase in a minimum quantity of one piece, making it easy for farmers to replace worn-out blades without buying in bulk. We provide a six-month warranty on our blades, ensuring you get value for your money. We encourage you to learn more about our products and contact us for purchases.
About AGKNX Machinery Co., Ltd
AGKNX Machinery Co., Ltd. has dedicated itself to the research and development of agricultural machinery, providing a wide range of products including rotary tillers, PTO shafts, disc harrows, disc ploughs, and more. With over 100 employees, advanced production technology, and extensive experience, we guarantee quality and efficiency in all our products. Our products are available nationwide and exported to various countries across the globe.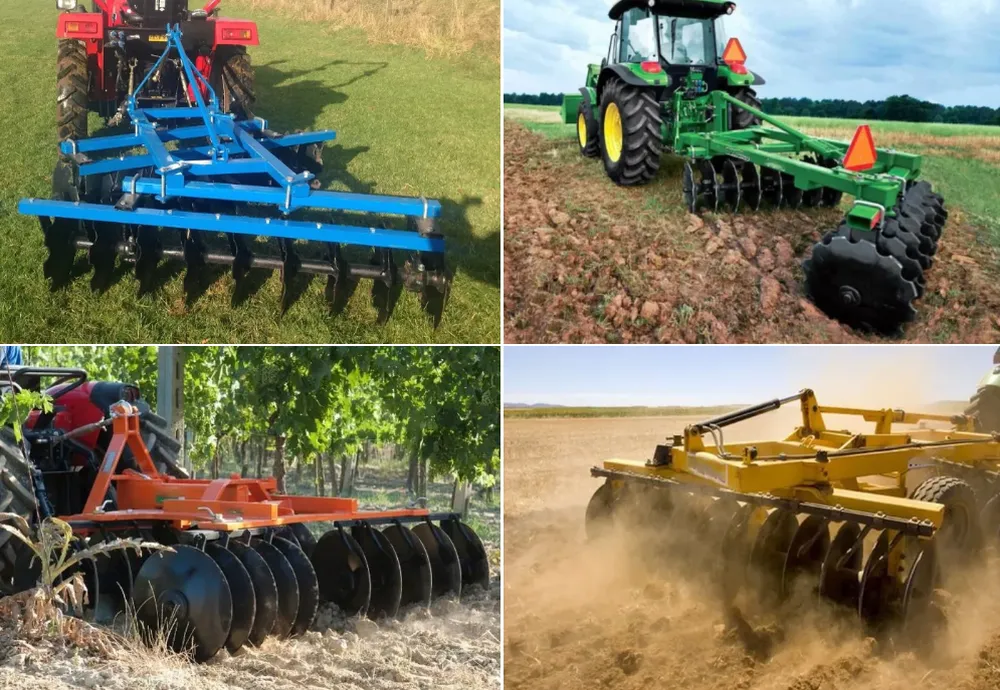 disc blades">
Watch Our Product Video
Get a comprehensive understanding of our harrow disc blade by watching our product video.