Description
The AGKNXSales 3 Point Hitch Potato Planter is an advanced farming solution for modern farmers. Designed for high productivity, this innovative machine comes with a one-year warranty and has a key selling point of exceptional performance. The planter is designed to work on farms and has a weight of 46 KG. It measures 800*900*800mm in dimension. The potato planter is a new condition sowing machine, primarily used for planting potatoes.
Understanding the AGKNXSales 3 Point Hitch Potato Planter
The potato planter offers an efficient and effective solution for seeding potatoes. It is designed to offer an optimal seeding depth of 20-25cm and efficiently operates across a single row. The planter comes with an iron case packing and offers a maximum planting depth of 25cm, with a net weight of 46kg. It offers a working width of 50-80cm and boasts an impressive working efficiency of 0.2-0.33ha./h. The planter is customizable, with the color based on your demand.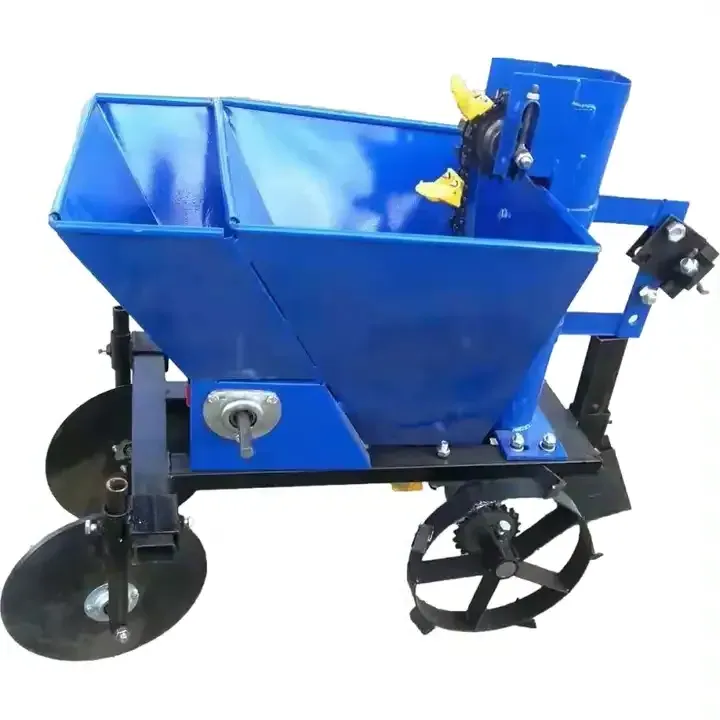 Working Principle and Maintenance
The AGKNXSales 3 Point Hitch Potato Planter operates on a simple yet effective principle. The machine is attached to a tractor, and as the tractor moves forward, the planter makes furrows, drops in the seed potatoes and covers them with soil. The depth and spacing of the seeds can be adjusted according to the farmer's needs. As for maintenance, it is advised to keep the planter clean and dry when not in use, regularly check the condition of the bearings and replace them if necessary, and ensure the planter is stored in a cool, dry place to prevent rusting.
Why Choose The AGKNXSales 3 Point Hitch Potato Planter?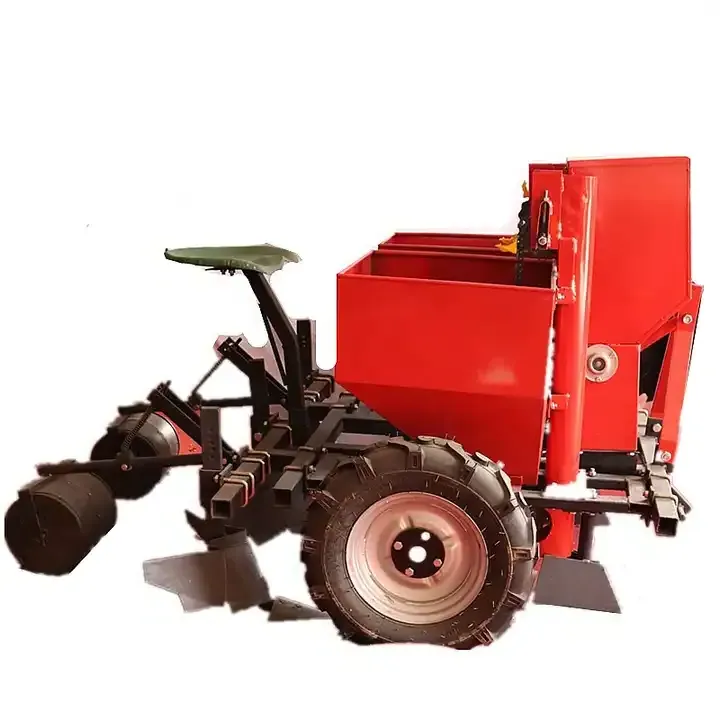 Investing in the AGKNXSales 3 Point Hitch Potato Planter from AGKNX guarantees high productivity, quality, and longevity. This state-of-the-art machine will revolutionize your farming practices, increasing efficiency and reducing labor costs. So why wait? Contact us today to learn more about this extraordinary product and make your purchase!
About AGKNX Machinery Co., Ltd.
AGKNX Machinery Co., Ltd. has been engaged in the research and development of agricultural machinery, such as rotary tillers, PTO shafts, rotary tillers, furrow ploughs, box scraper, boom sprayers, fertilizer spreaders, potato planters, sickle bar mowers, rotary mower, flail mower, disc harrows, disc ploughs, disc blades, disc ridgers, plough blades, agricultural cultivators, potato harvester, agricultural trailers, corn seeder, wheat seeder, vegetable seeder, harvest machines, post hole digger, wheat seeders, corn seeders, agricultural subsoiler, and soil-loosening shovels.