Description
Introducing the Two Row Tractor Seeder for Potato with Fertilizer, a groundbreaking innovation designed to revolutionize potato farming. This high productivity machine is engineered to cater to the needs of farms, with a two-row seeding capacity, a substantial weight of 240kg, and a one-year warranty. The seeder is not only robust and dependable but also user-friendly, offering video technical support for its users. Its core components, including the bearing, come with a six-month warranty, underpinning its durability and longevity.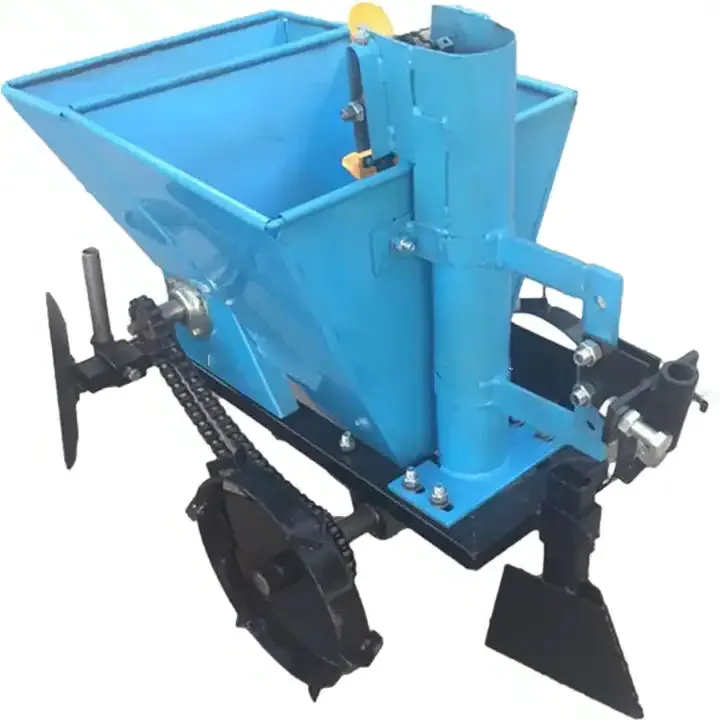 Unpacking the Features and Applications of the Two Row Tractor Seeder
The Two Row Tractor Seeder is a versatile tool with an array of impressive features. Its primary function is to plant potatoes, but it also doubles up as a fertilizer to ensure healthy growth of the crops. The seeder is powered by a 30-50HP engine, guaranteeing seamless operation and high efficiency. It boasts a working efficiency of 0.8ha/h, making it ideal for large scale farming operations. The seeder's row spacing is adjustable between 50-85cm, allowing for customization based on different farming requirements.
Understanding the Working Principle and Maintenance of the Two Row Tractor Seeder
The working principle of the Two Row Tractor Seeder is quite straightforward. It is hitched to a tractor, and as the tractor moves, the seeder plants potatoes in two rows while simultaneously applying fertilizer. Installation is as simple as hooking the seeder to the tractor's three-point mount. Unloading involves reversing the process. Maintenance primarily consists of regular checks and cleaning to ensure the seeder remains in top condition. It is also crucial to store the equipment in a dry, clean place when not in use to prevent rusting and degradation.
Why Choose AGKNX's Agricultural Potato Planter Products?
AGKNX's Two Row Tractor Seeder is not just a product; it's a long-term investment for your farming business. It embodies high productivity, guaranteeing a significant boost in your farming output. The seeder's robust design ensures it withstands the rigors of farming, while its simplicity makes it easy to use even for novice farmers. With AGKNX's seeder, you are not just buying a tool; you are buying efficiency, durability, and peace of mind. Don't wait. Boost your productivity today with AGKNX's Two Row Tractor Seeder.
Introducing AGKNX Machinery Co., Ltd.
AGKNX Machinery Co., Ltd. has been at the forefront of agricultural machinery research and development for over a decade. Our extensive range of products includes rotary tillers, PTO shafts, furrow ploughs, box scrapers, boom sprayers, fertilizer spreaders, potato planters, sickle bar mowers, rotary mowers, flail mowers, disc harrows, disc ploughs, disc blades, disc ridgers, plough blades, agricultural cultivators, potato harvesters, agricultural trailers, corn seeders, wheat seeders, vegetable seeders, harvest machines, post hole diggers, wheat seeders, corn seeders, agricultural subsoiler, and soil-loosening shovels.
We take pride in our team of highly skilled technical staff and R&D personnel, who work tirelessly to ensure we remain at the cutting edge of agricultural machinery technology. Our production technology is advanced, with state-of-the-art lathing, milling, planing, stamping, cutting plate, and electric welding equipment.
Our products are reliable, high-performing, and have found a market in numerous countries across Europe, America, Africa, the Middle East, and Southeast Asia. Choose AGKNX Machinery Co., Ltd. for superior agricultural machinery that delivers results.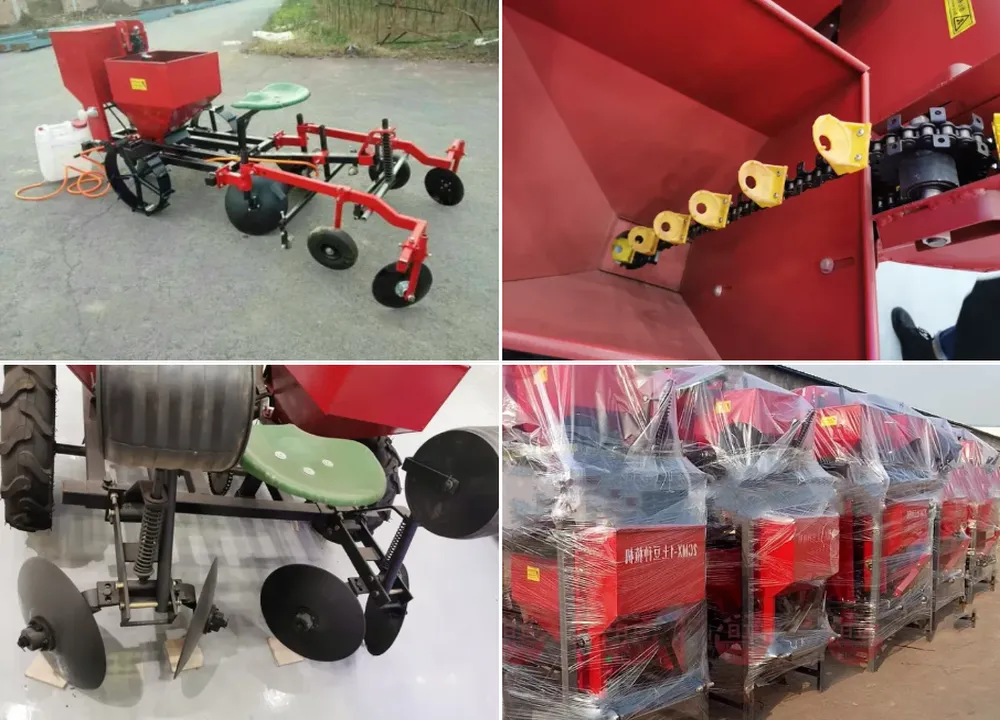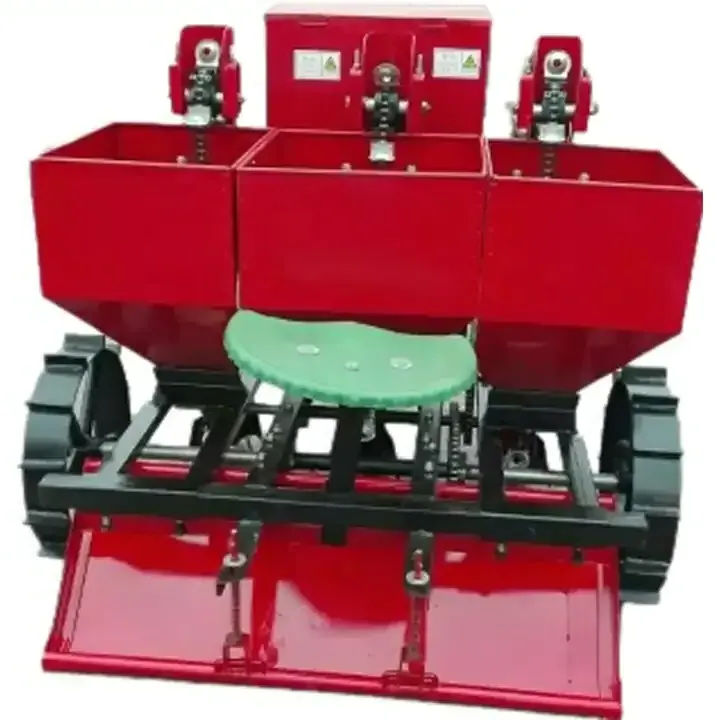 Watch the Two Row Tractor Seeder in action in this video: