Description
The 1LYX-530 is a state-of-the-art agricultural tool; a disc plow with a round tube and 5 discs. It??s powered by diesel and designed to bring high productivity to your farm. As a farm cultivator, it is brand new and comes with a 12 months warranty. It weighs 550 KG and its dimensions are 2350mmx1350mmx1000mm. This disc plow is perfect for ploughing and cultivating the soil, with the core components being the bearings. It is designed for use in farms, with no specific showroom location. The working depth is 250mm and working width is 1500mm. The disc plow is customizable in color and comes with a 120hp power rating. It is designed to be suspended using a TEPee-point Suspension system and comes packaged in an iron case. It is shipped from Qingdao, China.
Unveiling the 1LYX-530 Disc Plow
The 1LYX-530 is not just an ordinary farming tool, it is a game-changer in the agricultural industry. The disc plow??s high productivity feature is attributed to its 5 disc design with 28" disc blades. It is designed to work efficiently in different soil types and conditions, making it a versatile tool for all farmers. Its robust design and diesel power type ensure it delivers unmatched performance in ploughing and cultivating the soil. The bearings, which are the core components of the disc plow, are designed for durability and long-lasting performance. The machine is designed with the farmer in mind, hence it has a working depth of 250mm and working width of 1500mm, to ensure maximum productivity in the least time possible.
Working Principle and Maintenance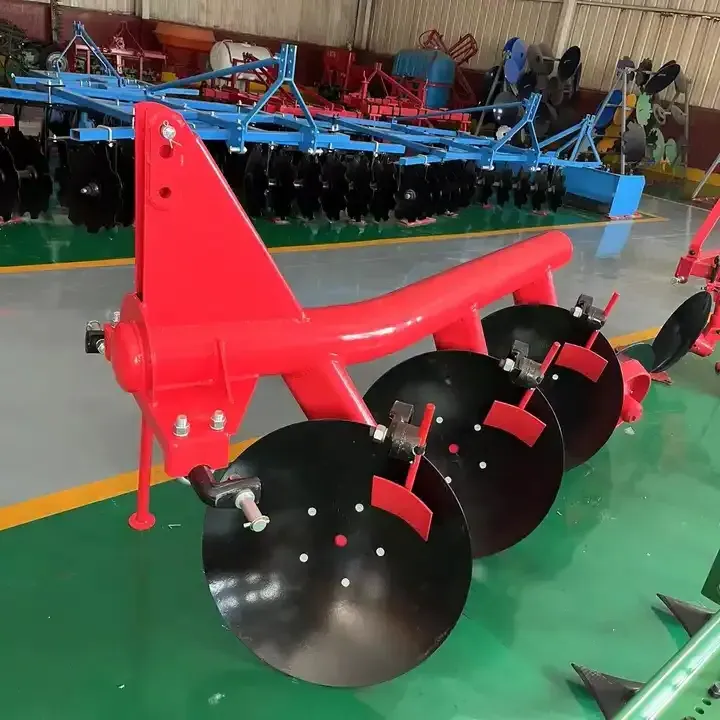 The 1LYX-530 Disc Plow operates using the power of a tractor to which it is connected. When the tractor moves forward, the plow digs into the soil and turns it over, preparing it for planting or sowing. To install, simply attach the plow to the three-point hitch of your tractor and secure it with the TEPee-point Suspension system. Unloading follows the reverse process. Maintenance is straightforward; regular cleaning and oiling of the bearings ensure smooth operation and longevity.
Why Choose the 1LYX-530 Disc Plow?
If you??re looking for a reliable, efficient, and high-performing farming tool, the 1LYX-530 disc plow is your go-to choice. It guarantees high productivity, ease of use, and minimal maintenance requirements. It is versatile, ideal for different soil types and conditions. The 12-month warranty assures you of our confidence in the quality of the disc plow. Contact us today to learn more about the 1LYX-530 disc plow and how it can revolutionize your farming experience.
Experience the Best with AGKNX's Agricultural Machinery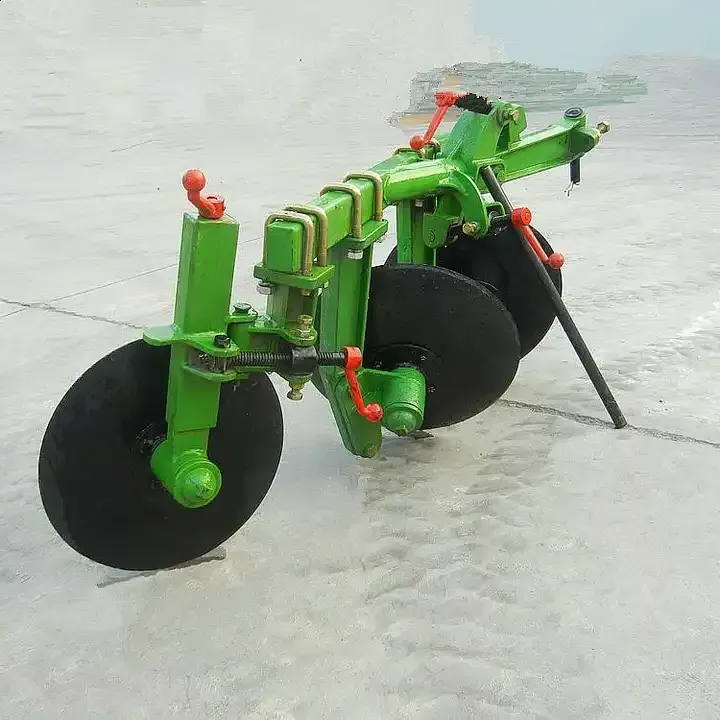 AGKNX Machinery Co., Ltd offers a wide range of agricultural machinery including the 1LYX-530 disc plow. With over 10 years in the industry, we have consistently provided high-quality farming tools tailored to meet the unique needs of every farmer. Our team of highly skilled professionals and advanced production technology guarantees you top-tier products, all at competitive prices. We not only provide disc plows, but also a wide range of other farming tools such as rotary tillers, disc harrows, lawn mowers, hay rakes, and many more. Choose AGKNX for the best in agricultural machinery.