Description
Introduce a high productivity ally to your farming needs with the 2CM-2 potato planter machine. As a new product of 2020, this machinery is designed with the latest technology to ensure efficient and effective potato planting. It is perfectly suited for farms and is equipped with a warranty of one year, ensuring you have peace of mind with your purchase. The machine's weight is 240 KG, and it has dimensions of 1500*1300*1250mm, making it a robust and sturdy addition to your agricultural machinery.
Features & Applications of the 2CM-2 Potato Planter Machine
The 2CM-2 potato planter machine has been engineered for high productivity, a key selling point for any farming operation. It has a two-row planting system, which increases its working efficiency to 0.8ha/h. The row spacing is adjustable between 50-85cm, providing flexibility based on the unique needs of your farm.
With a substantial weight of 240 KG, this machine ensures stability during operation. The matched power required for this machine ranges between 30-50HP, making it compatible with most farm tractors. It is designed for three-point mounting, a common linkage system in tractors, ensuring ease of attachment and detachment.
This potato planter machine promises to be a game-changer in potato planting with its advanced and innovative features. It is not only efficient but also user-friendly, making it an ideal choice for farmers who focus on increasing productivity while minimizing labor.
Working Principle, Installation, and Maintenance
The 2CM-2 potato planter machine operates by planting potato seeds in rows, with adjustable spacing to suit various soil types and farming conditions. It is designed for three-point mounted linkage, making it easy to attach and detach from your tractor.
In terms of maintenance, this machine is designed for longevity, with core components such as bearings warrantied for six months. After-sales service including video technical support is provided, ensuring you have expert assistance when you need it. Regular checks and servicing are recommended to keep the machine in optimum working condition.
Experience High Productivity with AGKNX's Agricultural Potato Planter
When you choose AGKNX's 2CM-2 potato planter machine, you are investing in superior farming efficiency. This machine is designed to take the hassle out of potato planting, turning it into a swift, automated process. With AGKNX, you are not just buying a machine; you are purchasing a solution to enhance your farm's productivity. Don't hesitate to contact us for more information or to make a purchase.
Why Choose AGKNX's Agricultural Potato Planter?
As a leading provider of agricultural machinery, AGKNX takes pride in offering top-quality, reliable, and efficient products. Our potato planter machine is a testament to our commitment to innovation and productivity. It not only meets farming demands but also exceeds them, making us a trusted partner for your agricultural needs. Trust AGKNX for all your farming machinery needs.
About AGKNX Machinery Co., Ltd.
AGKNX Machinery Co., Ltd. is a premier manufacturer and developer of agricultural machinery. Our product portfolio includes diverse machinery such as rotary tillers, PTO shafts, furrow ploughs, box scrapers, boom sprayers, fertilizer spreaders, potato planters, sickle bar mowers, and more. With a dedicated team of over 100 employees, including 20 technical staff and five senior R&D personnel, we are always ready to serve your farming needs.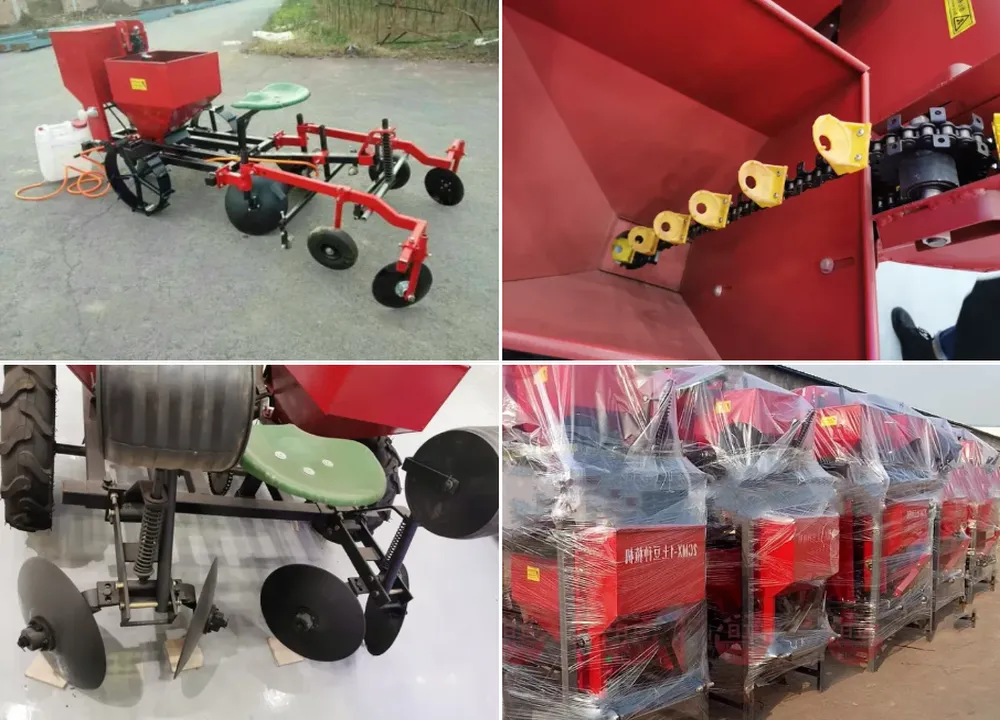 Learn More About the 2CM-2 Potato Planter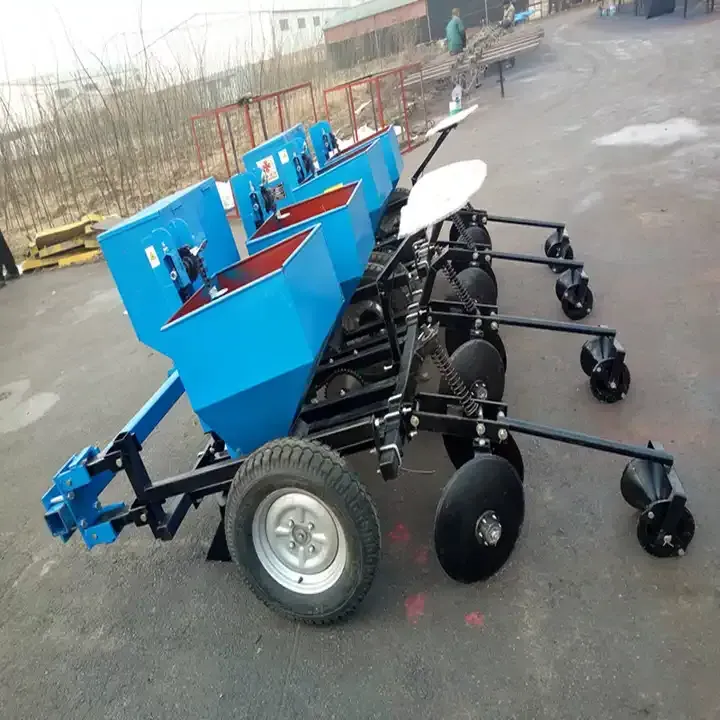 Interested in finding out more about how the 2CM-2 potato planter can transform your farming practice? Watch our introduction video below: