Description
Introducing our latest innovation, the One Row Potato Planter 3 Point with Tractor. This state-of-the-art machine is specifically designed to increase productivity on farms, offering a new level of efficiency and precision in potato planting. Featuring a sleek design and robust construction, the potato planter is geared towards enhancing the whole farming experience.
Features and Applications of the One Row Potato Planter
This advanced potato planter is equipped with a variety of key selling points. Notably, its high productivity is a testament to its design and functionality. It requires a matched power of 25-40HP and weighs approximately 200 KG, with dimensions of 1000*1300*1250mm. Its robust design ensures that it can withstand the rigors of farm work, and its new condition guarantees longevity.
The planter is also customizable, with color options available upon customer request. The machine is designed to plant one row of potatoes at a time, with a working efficiency of 0.8ha/h. The row spacing is adjustable between 50-85cm, allowing for versatility in different farming conditions.
Working Principle and Maintenance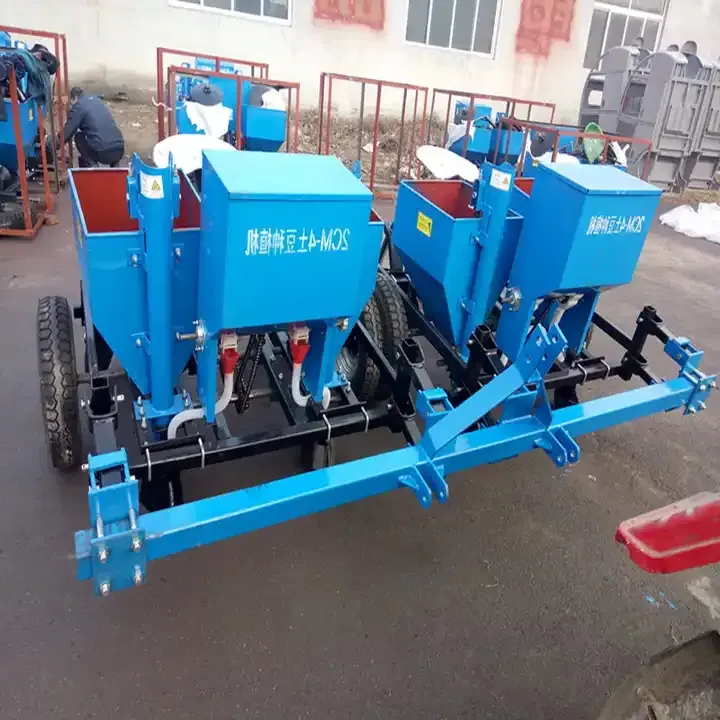 The One Row Potato Planter works by being mounted on a tractor, using a 3-point linkage system. The machine is then driven over the prepared field, where it plants potatoes at set intervals in a single row. The machine's high efficiency is due to its ability to simultaneously dig a hole, plant the potato, and cover it with soil.
For maintenance, it is recommended to regularly check and replace the core components, such as the bearings, to ensure optimal performance. The machine comes with a 6-month warranty for these core components and provides video technical support for troubleshooting and maintenance guidance.
Why Choose AGKNX's Agricultural Potato Planter?
At AGKNX Machinery Co., Ltd., we are dedicated to providing high-quality, innovative farming solutions. Our One Row Potato Planter 3 Point with Tractor is no exception. This machine represents our commitment to enhancing farming productivity and efficiency, with its advanced design and functionality. We invite you to explore its features and benefits, and see how it can revolutionize your farming operations.
Our company offers a 1-year warranty on this product, as well as after-sales services such as video technical support. Plus, prospective customers can request a machinery test report for the potato planter, providing assurance of its quality and performance.
Experience the AGKNX Difference
With over ten years of experience in the industry, AGKNX Machinery Co., Ltd. has established a reputation for excellence in the field of agricultural machinery. We specialize in a wide range of products, including rotary tillers, PTO shafts, furrow ploughs, box scrapers, boom sprayers, fertilizer spreaders, potato planters, and more.
Our team of over 100 employees, including 20 technical staff and five senior R&D personnel, strives to provide innovative and reliable farming solutions. We utilize advanced production technology and apply stringent quality controls to ensure the highest standards in our products.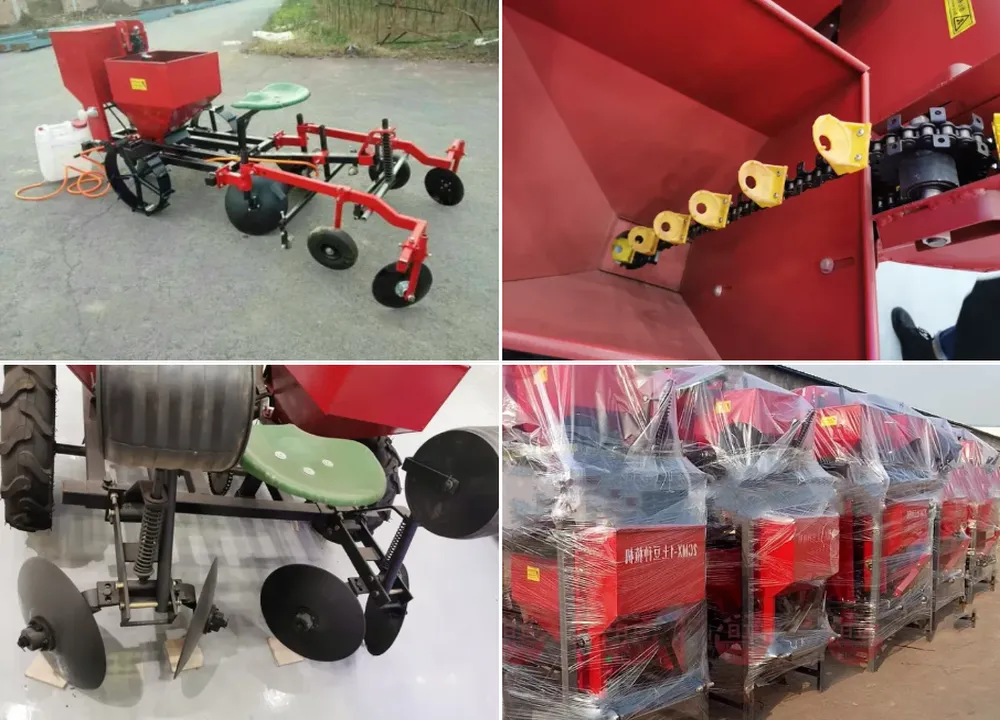 Experience the efficiency and productivity that our One Row Potato Planter 3 Point with Tractor can bring to your farming operations. Contact us today to learn more about this revolutionary product and how it can benefit your business.