Description
The Potato Seeder Machine, also known as Tractor Seeder for Potato or Plant Potato Machine, is designed for use in the farming industry. This machine boasts features such as a new condition, high productivity, and a weight of 200 KG. Its dimension is 1000*1300*1250mm and it comes with a one-year warranty. This is the new product of 2020, with a machinery test report provided. It also offers video outgoing-inspection, a warranty of core components for 6 months, and video technical support for after-sales service. The product name can be customized as per customer's request. Its core function is planting potatoes, with matched power of 25-40HP. The model is 2CM-1, with one row for planting, working efficiency of 0.8ha/h, and a linkage of 3 point mounted. The row spacing is also adjustable from 50-85cm.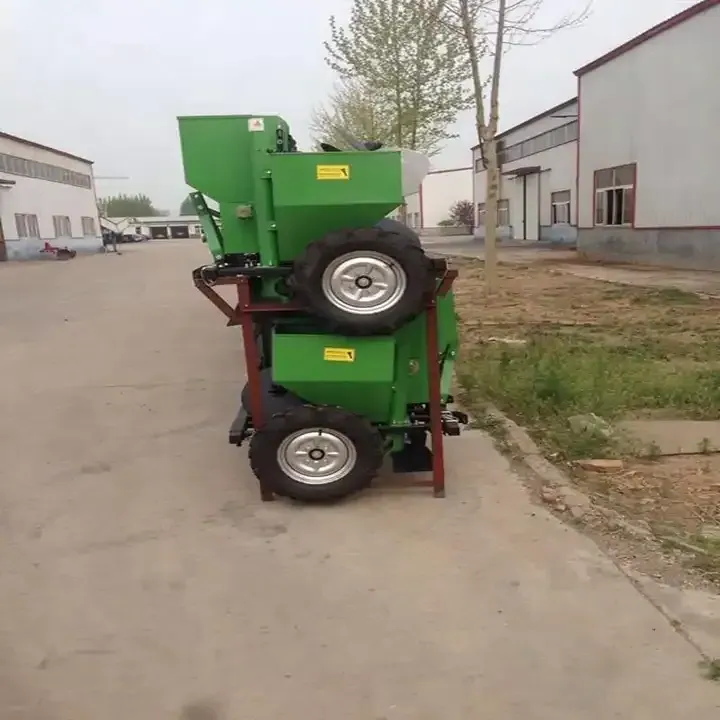 Features and Applications of the Potato Seeder Machine
The Potato Seeder Machine is designed with state-of-the-art technology, ensuring high productivity in potato planting. It is applicable to various industries, particularly farms. This machine ensures efficient, accurate, and consistent potato planting, reducing labor cost and increasing productivity. It is designed for easy operation and maintenance, with vital features such as adjustable row spacing to accommodate different potato sizes and farm requirements. The machine is adaptable to different natural environments, geographical features, climates, and soil conditions.
Working Principle, Installation, and Maintenance of the Potato Seeder Machine
The Potato Seeder Machine works by creating furrows in the soil, placing the potato seeds at the desired depth, and covering the seeds with soil. The machine is designed for easy installation and unloading with the help of a 3-point mounted linkage. Maintenance precautions include regular cleaning after use, keeping the machine dry to prevent rusting, regular checks for wear and tear, and replacing worn-out parts promptly. The machine also comes with a six-month warranty for core components and video technical support for any technical issues.
Why Choose AGKNX's Agricultural Potato Planter Products?
AGKNX's Potato Seeder Machine is a stellar embodiment of AGKNX's commitment to providing high-quality, efficient, and durable agricultural machinery. The machine's high productivity, new condition, and comprehensive after-sales service make it a reliable investment for any farm. AGKNX offers a range of agricultural machinery, including rotary tillers, PTO shafts, furrow ploughs, box scrapers, boom sprayers, fertilizer spreaders, potato planters, sickle bar mowers, rotary mowers, flail mowers, disc harrows, disc ploughs, disc blades, disc ridgers, plough blades, agricultural cultivators, potato harvesters, agricultural trailers, corn seeders, wheat seeders, vegetable seeders, harvest machines, post hole diggers, agricultural subsoilers, and soil-loosening shovels. With over 100 employees, including 20 technical staff and five senior R&D personnel, AGKNX is dedicated to advancing the agricultural industry through innovative, efficient, and reliable machinery.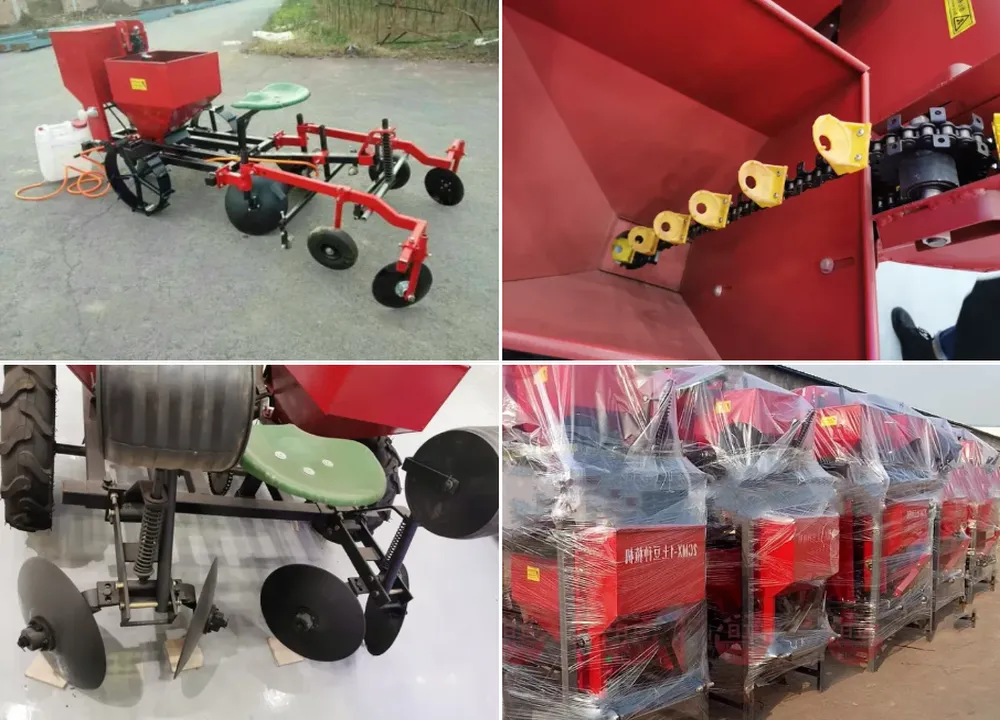 About AGKNX Machinery Co., Ltd.
AGKNX Machinery Co., Ltd. has been engaged in the research and development of agricultural machinery for over a decade. Our production technology is strong and the equipment is advanced, including lathing, milling, planing, stamping, cutting plate, and electric welding. We produce a wide range of farming machinery, planting machinery, harvesting machinery and its accessories, all set up by the main tractor manufacturers in China. Our products are sold all over the country and are exported to many countries and regions in Europe, America, Africa, the Middle East, and Southeast Asia all year round.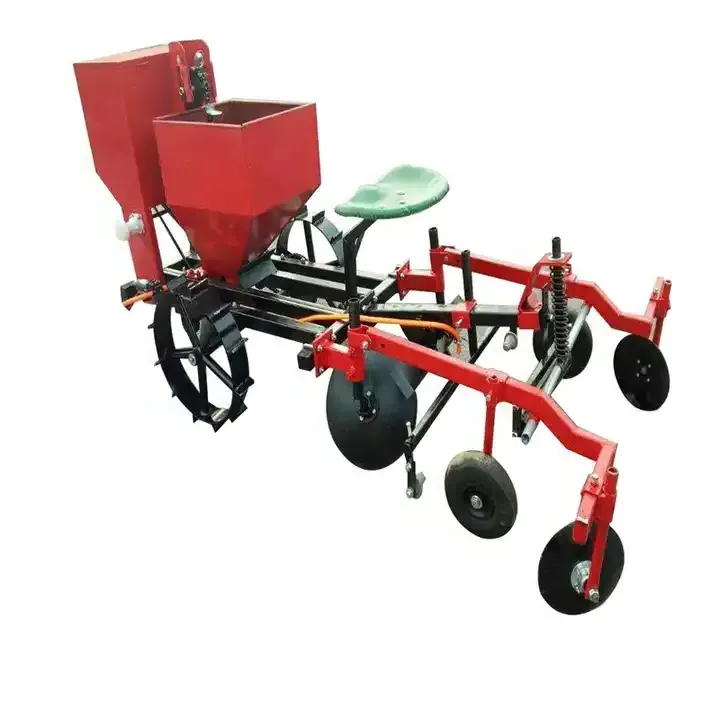 Potato Seeder Machine Demonstration
Check out the video below to see our Potato Seeder Machine in action: