Description
The potato seed sowing machine/potato planter with fertilizer is an innovative addition to farm machinery. This multifunctional machine is designed for high productivity and is ideal for any farm industry. It comes with a warranty of one year, with the core components, including the bearings, having a warranty of six months. The machine is new and state-of-the-art, being a new product of 2020. With a weight of 240 KG, it is sturdy, reliable, and efficient.
Features and Applications of the Potato Planter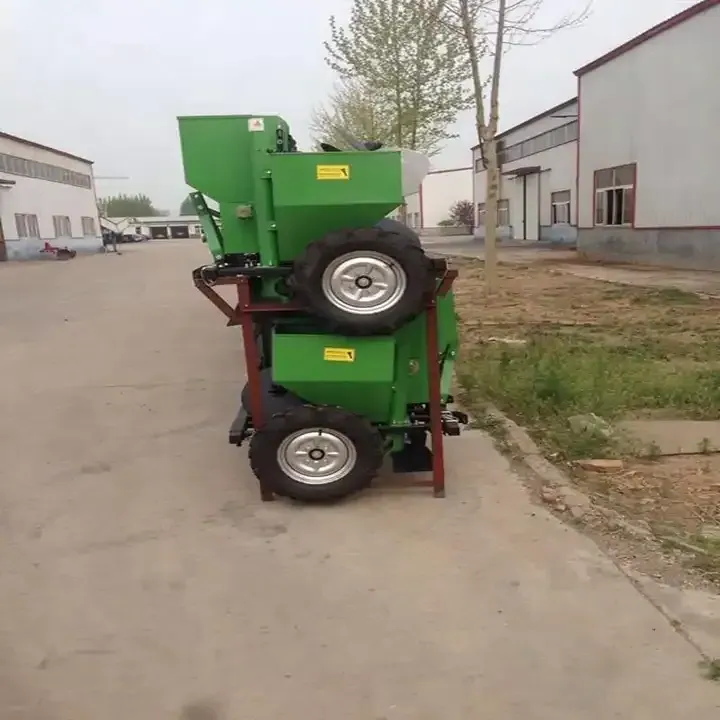 The potato planter is designed to plant potatoes with the utmost efficiency. It is equipped with a fertilizer component, thereby ensuring that the potatoes get the essential nutrients they require to grow. The machine operates on a power range of 30-50 HP and comes in a model, 2CM-2, capable of planting two rows of potatoes at a time. Its working efficiency is rated at 0.8ha/h. The machine is designed to be three-point mounted and has a row spacing of 50-85cm. Its color can be customized on customer request, and it comes in an iron case packaging, ready to be shipped out from QINGDAO CHINA.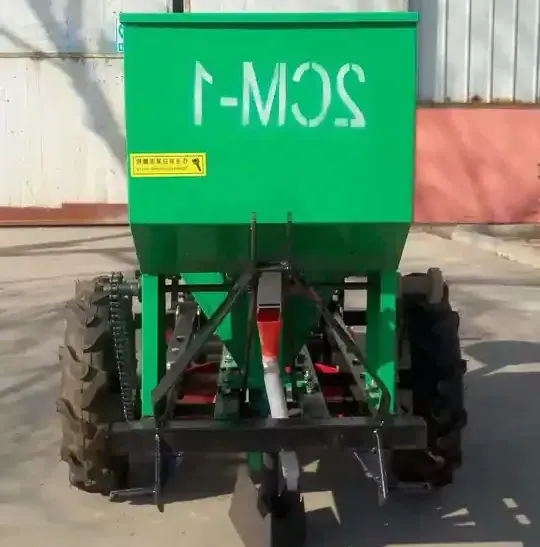 Working Principle, Installation, and Maintenance of the Potato Planter
The potato planter operates by placing potato seeds in the ground at consistent intervals, while simultaneously providing fertilization. It is to be attached to a tractor using a three-point linkage system. Maintenance involves regular checks on the bearings, which are the machine's core components, and adhering to the provided machinery test report and video outgoing-inspection. Technical support is provided via video for after-sales service.
Why Choose AGKNX's Agricultural Potato Planter Products?
AGKNX's potato planter guarantees high productivity, a key selling point for any farm machinery. It is designed to be efficient and reliable, with a new product marketing type of 2020. It comes with a machinery test report and a video outgoing-inspection, ensuring that you can trust in the quality and performance of the product. With a warranty of one year and six months for the core components, you can rest assured that your investment is protected. AGKNX provides video technical support for after-sales service, ensuring that any issues are promptly and effectively addressed.
About AGKNX Machinery Co., Ltd.
AGKNX Machinery Co., Ltd. has been engaged in the research and development of agricultural machinery for over a decade. With a team of 20 technical staff and five senior R&D personnel, the company has developed a wide range of products, including rotary tillers, PTO shafts, furrow ploughs, box scrapers, boom sprayers, fertilizer spreaders, potato planters, sickle bar mowers, rotary mowers, flail mowers, disc harrows, disc ploughs, disc blades, disc ridgers, plough blades, agricultural cultivators, potato harvester, agricultural trailers, corn seeder, wheat seeder, vegetable seeder, harvest machines, post hole digger, wheat seeders, corn seeders, agricultural subsoiler, and soil-loosening shovels.
In addition to innovation and quality, AGKNX Machinery Co., Ltd. places a significant emphasis on customer satisfaction. The company's products are sold all over the country and are exported to many countries and regions in Europe, America, Africa, the Middle East, and Southeast Asia all year round. For a closer look at the potato planter, you can check out the product image here.
For more information on the potato planter and to see it in action, you can watch the video here.