Description
Introducing the Seeding Fertilizer Machinery 2CM-1 potato seeder planter, a high productivity farming equipment designed for efficient and precise potato planting. Engineered for farms, this potato planter boasts of a one-row planting system, a weight of 200 KG, and a dimension of 1000*1300*1250mm. The product comes with a one-year warranty and six months warranty for core components. Key features include high productivity, a new 2020 product model, and video technical support for after-sales service. The color and function are customizable according to customer request, and it can be powered by 25-40HP.
Features and Application of the 2CM-1 Potato Seeder Planter
The 2CM-1 potato seeder planter is designed to offer high productivity in potato planting operations. It features a single row planting system with a row spacing of 50-85cm, a working efficiency of 0.8ha/h, and a 3-point mounted linkage. The machinery can be customized to the color of the customer's preference and functions specifically for planting potatoes.
Powered by 25-40HP, the 2CM-1 model is suitable for different areas, adapting to various natural environments, geographical features, climates, soils, and agricultural demands. The advanced technology applied makes it a successful improved mini type, tested repeatedly for optimal mechanical performance. The product also comes with a machinery test report for verification of its quality and performance.
Installation, Operation, and Maintenance of the 2CM-1 Potato Seeder Planter
The 2CM-1 potato seeder planter is designed for ease of installation and operation. The 3-point mounted linkage allows for easy attachment to the tractor. The planter operates by distributing the seeds evenly in a single row with the help of the seed box. The machinery also includes a fertilizer box for simultaneous planting and fertilizing.
For maintenance, regular checks and cleaning are recommended to ensure longevity and optimal performance. The bearings, being the core components, should be given particular attention. Video technical support is provided for after-sales service to assist with any operational or maintenance concerns.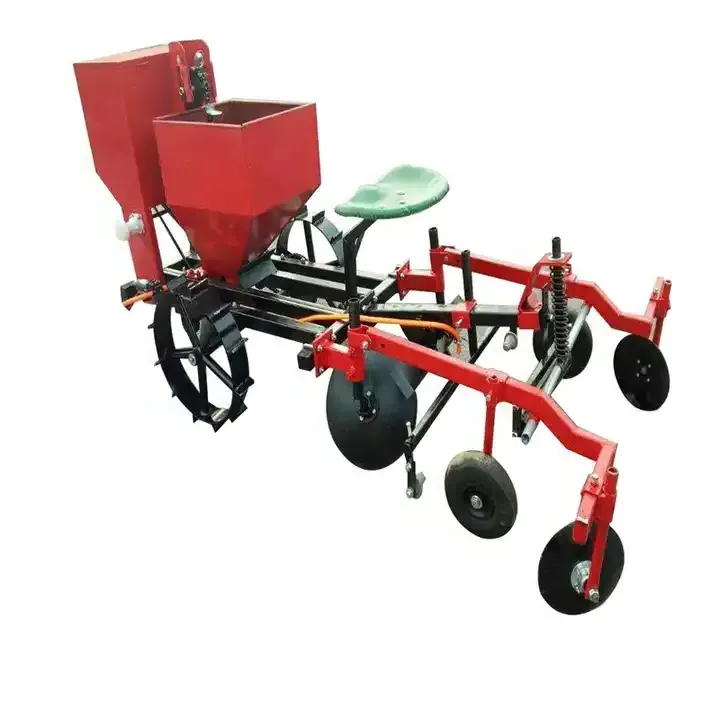 Choose AGKNX's Agricultural Potato Planter Products
When it comes to potato planting solutions, AGKNX's 2CM-1 potato seeder planter stands out for its advanced technology, high productivity, and quality. The machinery is designed for efficiency and precision, offering farmers an unmatched solution for their potato planting operations.
Don't miss out on this opportunity to enhance your farming productivity. Discover more about the 2CM-1 potato seeder planter and get in touch with us for purchasing information.
Why Choose AGKNX's Agricultural Potato Planter Products?
AGKNX Machinery Co., Ltd. is a leading provider of agricultural machinery, offering a wide range of products including rotary tillers, PTO shafts, furrow ploughs, box scrapers, boom sprayers, fertilizer spreaders, potato planters, sickle bar mowers, rotary mowers, flail mowers, disc harrows, disc ploughs, disc blades, disc ridgers, plough blades, agricultural cultivators, potato harvesters, agricultural trailers, corn seeders, wheat seeders, vegetable seeders, harvest machines, post hole diggers, wheat seeders, corn seeders, agricultural subsoilers, and soil-loosening shovels.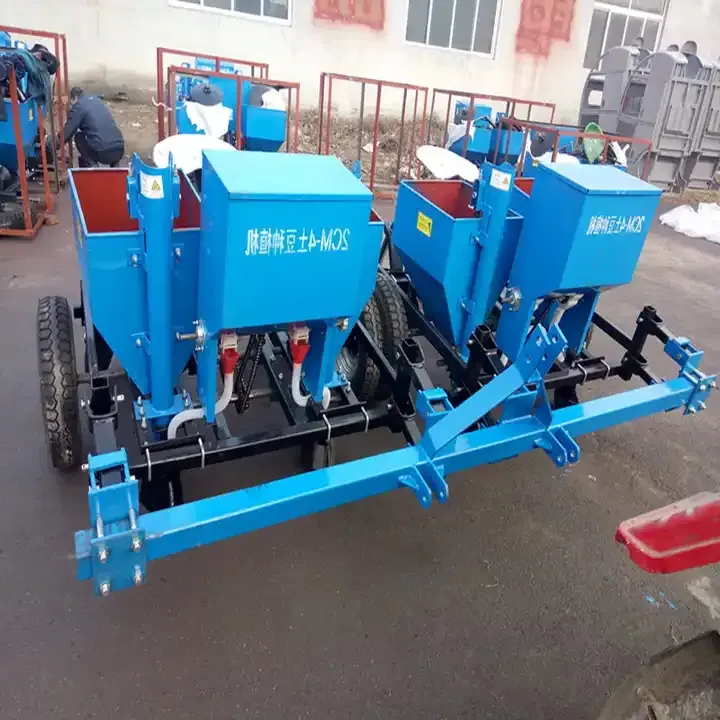 With over 100 employees, 20 technical staff, and five senior R&D personnel, AGKNX offers quality products, advanced technology, and excellent after-sales service.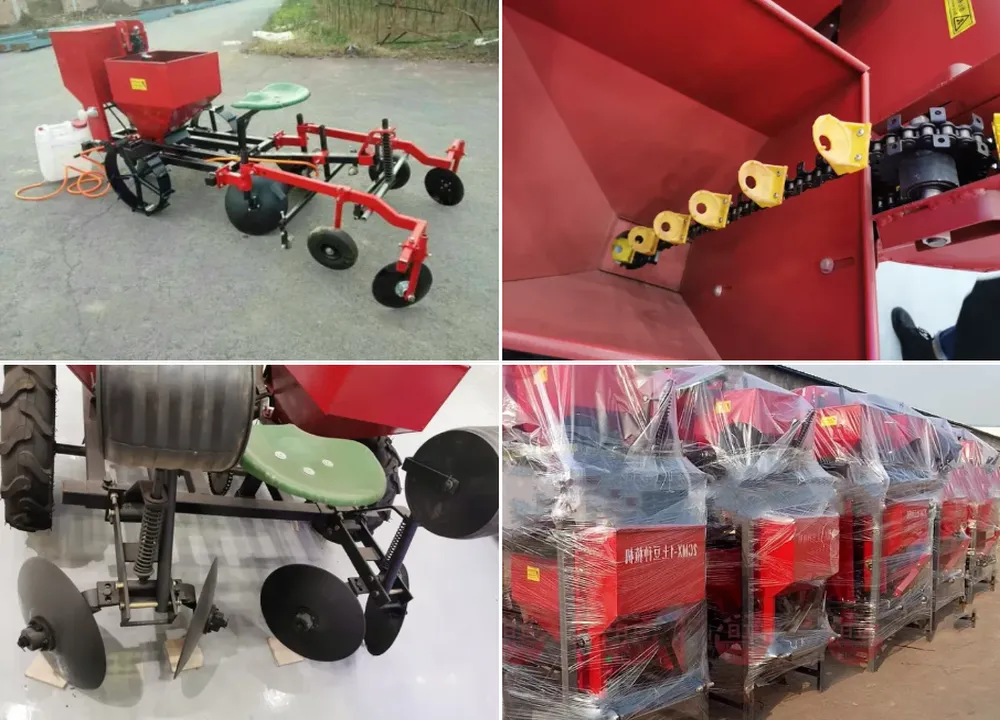 For more information, watch our product introduction video here: