Description
Introducing the 16Pcs 3-point mounted mid-size disc harrow ?C an essential piece of agricultural machinery designed to enhance productivity on the farm. This new trailed disc harrow comes with a one-year warranty and weighs 400 KG. Its key selling points are its high productivity and standard size, making it versatile for various farming tasks. The core components are made of durable bearings, ensuring longevity and reliability in the field. This tractor disc harrow operates with a power of 45hp, has a working width of 2000mm, and a working depth of 200mm. It offers a customizable color option and is packed in an iron frame for safe transportation.
Features and Applications of the 16Pcs 3-point Mounted Mid-size Disc Harrow
The 16Pcs 3-point mounted mid-size disc harrow is primarily used to cultivate the soil where crops are to be planted. It is also used to chop up unwanted weeds or crop remainders. Made with 65Mn spring steel or Boron steel, the disc blades are sturdy and durable, ensuring they can withstand the rigors of farm work. The disc blades have a thickness of 4mm and a diameter of 560mm/22 inches, providing a substantial working width of 2000mm. The harrow is designed to be 3-point mounted, making it easy to attach to different types of tractors.
Working Principle and Maintenance of the 16Pcs 3-point Mounted Mid-size Disc Harrow
This disc harrow works by being mounted onto a tractor that pulls it across the field. As it moves, the disc blades cut into the soil, breaking it up and preparing it for planting. The depth of the soil being worked on can be adjusted according to the farmer's needs, with a maximum working depth of 200mm. Installation and unloading of the harrow are straightforward, requiring minimal tools and effort. To ensure the longevity of the harrow, regular maintenance checks should be conducted. These checks include inspecting the disc blades for wear and tear, and replacing them as needed. It is also essential to keep the harrow clean and free from rust.
Why Choose AGKNX's Agricultural Disc Harrows?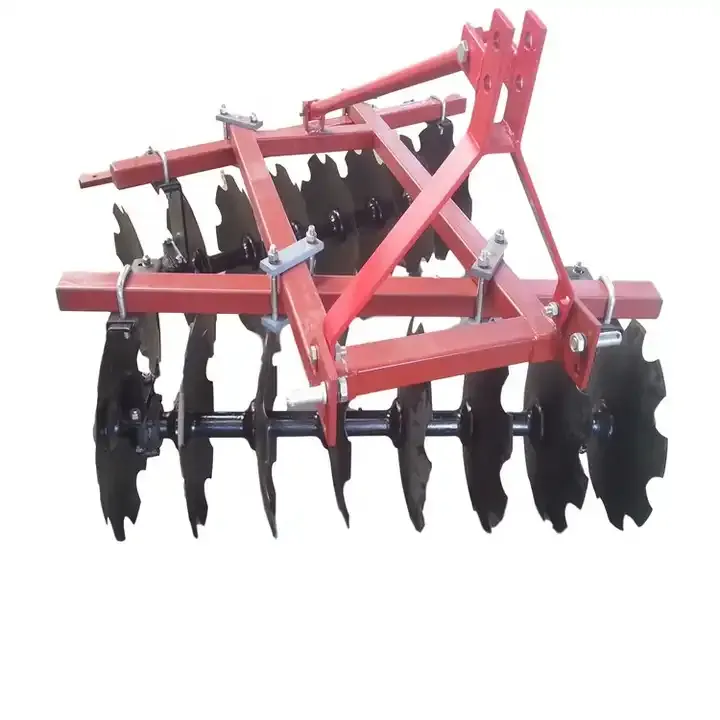 AGKNX's agricultural disc harrows offer practicality, efficiency, and durability. With our products, you can expect high productivity and a smooth farming experience. Our disc harrows are designed with the user in mind, ensuring easy installation and maintenance procedures. The customizable color option allows you to choose a color that matches your farm's branding or personal preference. We encourage you to learn more about our product and reach out to us to make a purchase.
About AGKNX Machinery Co., Ltd
AGKNX Machinery Co., Ltd has been engaged in the research and development of agricultural machinery for over a decade. We specialize in the production of various machinery such as disc harrows, disc ploughs, disc blades, plough blades, rotary tillers, boom sprayers, fertilizer spreaders, furrow ploughs, potato planters, agricultural cultivators, land levelers, potato harvester, harvest machines, wheat seeders, corn seeders, and soil-loosening shovels.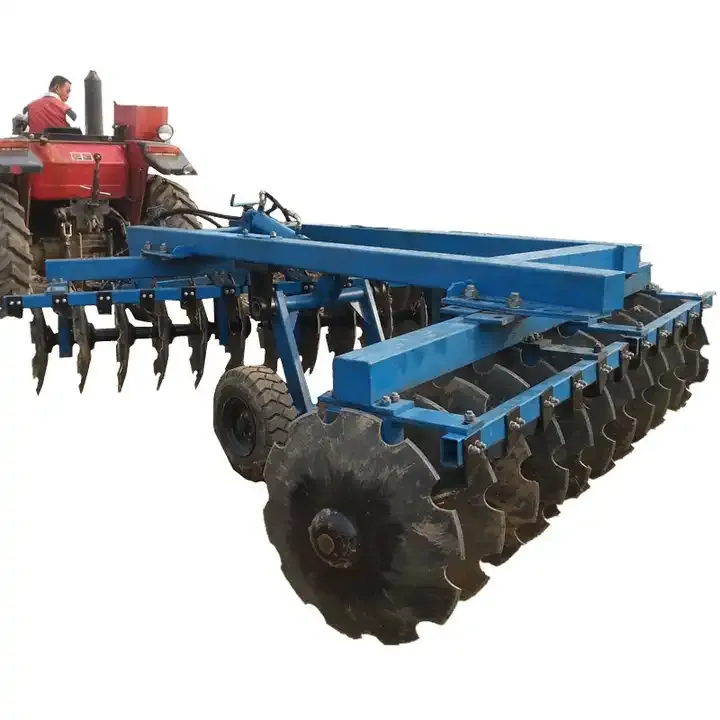 We have more than 100 employees, among which there are 20 technical staff and five senior R&D personnel. Our production technology is advanced, and we use the CAD computer-aided design system for precision and accuracy. We have accumulated more than ten years of production experience and have been trusted by main tractor manufacturers in China to produce their matching machines.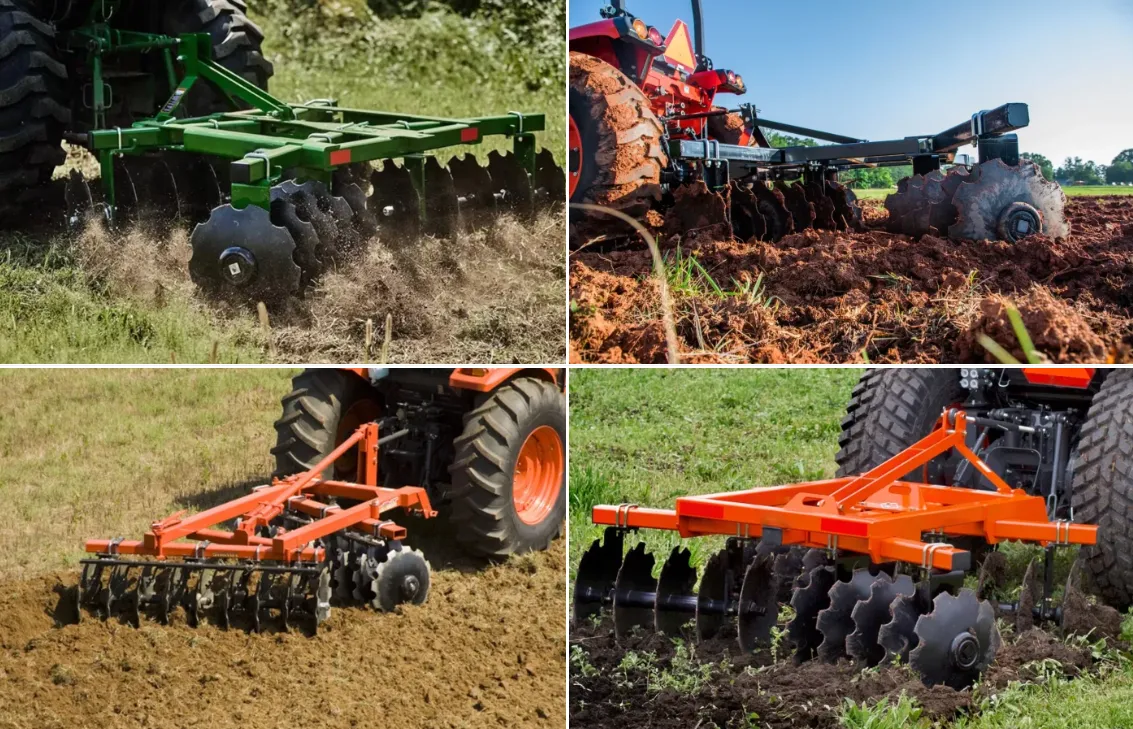 disc harrows Applications">
Watch our Product Video
To learn more about our products, please watch our introductory video here.