Description
The 1BJX-1.6 mid-size disc harrow is a high productivity farm cultivator for wheel tractors. This agricultural machinery is trailed and designed to loosen land. It weighs 370 KG and comes with a one-year warranty. The disc harrow is a key component in farming, enhancing productivity and efficiency in the field. This particular model comes with a working width of 1600mm and a working depth of 200mm, providing optimal performance for your farming needs.
Features and Applications of the 1BJX-1.6 Mid-size Disc Harrow
This disc harrow is designed for high productivity, making it an essential tool for farms. It features a standard size and a customizable color that can suit any farm aesthetic. It is powered by a 40-50hp engine and has a three-point mounted linkage. Its core components include a bearing, which is under warranty for one year. It has a working width of 1600mm and a working depth of 200mm, allowing it to effectively break up the soil and improve the quality of your land. This powerful machine is ideal for any farm, large or small.
Working Principle and Maintenance of the 1BJX-1.6 Mid-size Disc Harrow
The disc harrow operates by being trailed behind a tractor. The discs cut into the soil, breaking it up and preparing it for planting. They can be adjusted to control the depth of the cut. To install it, simply attach it to the tractor using the three-point mounted linkage. To unload it, reverse the process. It is crucial to maintain the disc harrow to ensure it continues to function optimally. Regular checks should be made on the bearings and they should be replaced when necessary. It is also important to clean the discs after use to prevent soil build-up.
Experience the High Productivity of AGKNX's 1BJX-1.6 Mid-size Disc Harrow
With its high productivity and durability, the 1BJX-1.6 mid-size disc harrow by AGKNX is the perfect addition to your agricultural machinery. Its solid construction and reliable performance make it a worthy investment for any farm. Don't miss out on the opportunity to boost your farm's productivity. Reach out to us to learn more about the benefits of this incredible machine and make your purchase today.
Why Choose AGKNX's Agricultural disc harrows Products?
AGKNX Machinery Co., Ltd. is a leading manufacturer of agricultural machinery, with a wide range of products including disc harrows, disc ploughs, and much more. With over 100 employees, including 20 technical staff and five senior R&D personnel, we have the expertise and resources to deliver high-quality, reliable products. Whether you need a disc harrow, a rotary tiller, or any other type of agricultural machinery, AGKNX is your best choice.
With more than a decade of experience in production, we offer a wide range of products, from 12~160HP tractor disc harrows to deep plowing machines and agricultural machinery parts. Our products are reliable, high in quality, and are sold all over the country and exported to many countries. For more information about our products and services, please do not hesitate to contact us.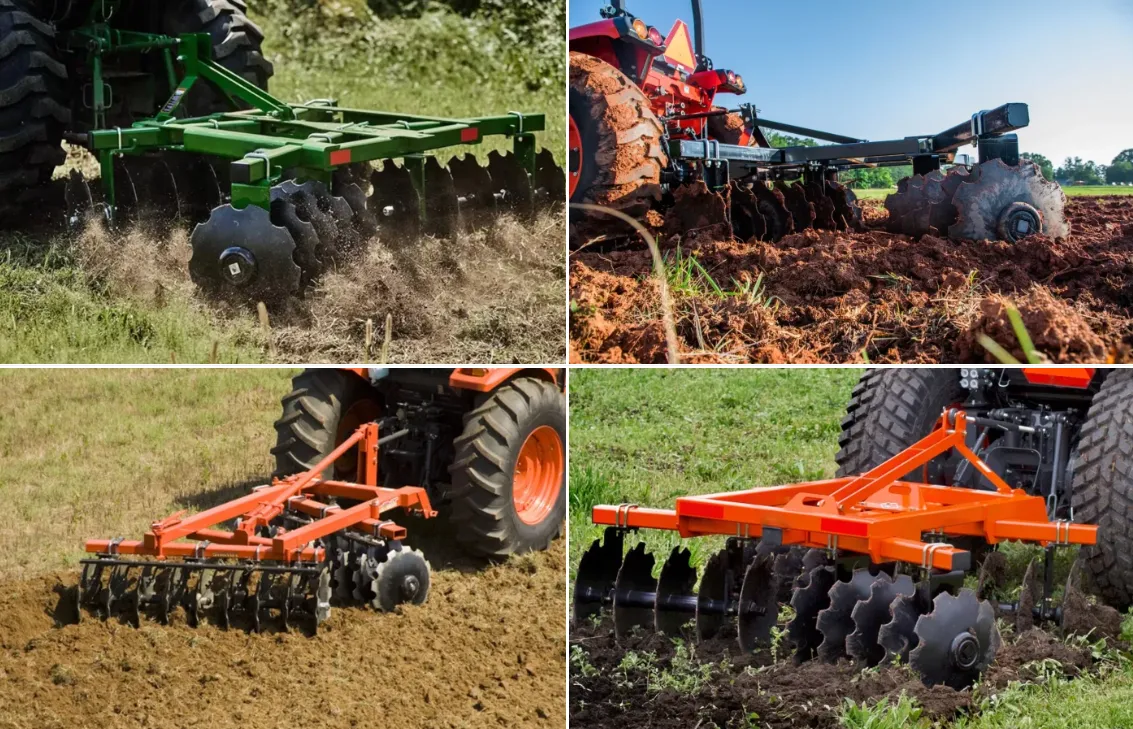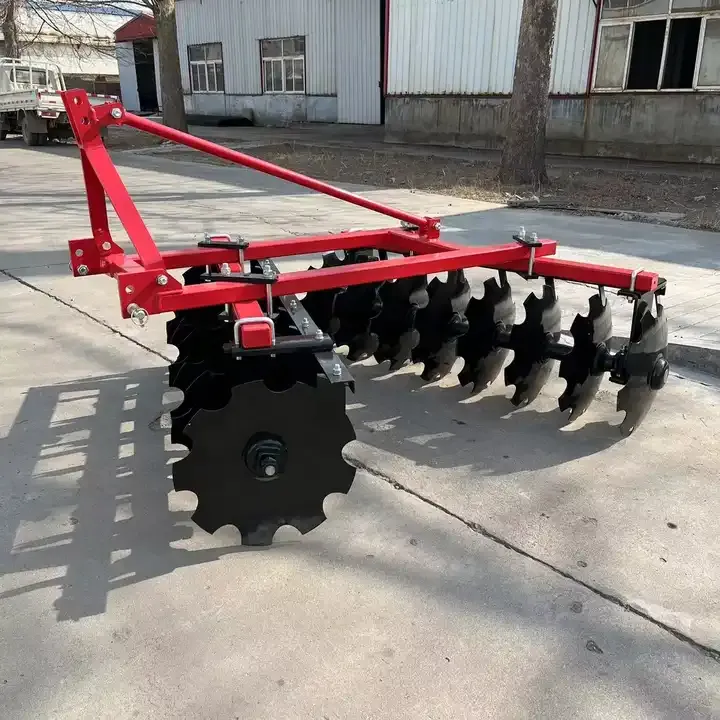 See the 1BJX-1.6 Mid-size Disc Harrow in Action
To get a better understanding of how our disc harrow works and to see it in action, watch the video below.