Description
The 1BQX-1.1 farm cultivator light duty disc harrow for tractors guarantees high productivity in every farming operation. This trailed, farm cultivator is brand new and comes with a one-year warranty. It is designed to loosen land efficiently with a weight of 200 KG and standard size dimensions. Core components like the bearings are also covered under a one-year warranty. This powerful piece of machinery is meant for farms and is an ordinary product in the agricultural farm machinery category. It is known as the tractor disc harrow and has a 3-point mounted linkage. It operates at a power of 15-20hp and works with a width of 1100mm and depth of 180-200mm. The color is customizable and it comes packed in an iron frame. The body frame is delivered by pallet and spare parts by iron cage. The product ships from Port Qingdao, CHINA.
Features and Applications of the 1BQX-1.1 Farm Cultivator Light Duty Disc Harrow
The 1BQX-1.1 Farm Cultivator Light Duty Disc Harrow is a versatile and robust machine, designed for efficient soil cultivation. It features a 5-disc blade with a diameter of 560mm/22inch and a thickness of 4mm. Made of 65Mn spring steel or Boron steel, this disc harrow ensures durability and optimum performance. This machine is suitable for various farming operations, from soil preparation and residue incorporation to weed control and seedbed preparation. Its adjustable working depth and width make it adaptable to different land conditions and cultivation needs.
Working Principle, Installation, and Maintenance of the 1BQX-1.1 Farm Cultivator Light Duty Disc Harrow
The 1BQX-1.1 Farm Cultivator Light Duty Disc Harrow works by cutting through the soil and turning it over to break up clods and uproot weeds. Its 3-point mounted linkage allows easy attachment to a tractor. For installation, simply connect the harrow to the tractor's hitch, adjust the working depth and width as per requirement, and start the tractor. As for maintenance, regular checks on the disc blades, bearings, and linkage are needed to ensure smooth operation. The machine must be cleaned after each use to prevent dirt buildup, and the disc blades should be sharpened or replaced when worn out.
Why Choose AGKNX's Agricultural disc harrows?
AGKNX's Agricultural Disc Harrows stand out for their high productivity, durability, and adaptability. They are designed to meet the varied needs of modern farming operations. AGKNX's commitment to quality is reflected in the one-year warranty offered on these machines and their core components. With customizable color options and convenient packaging, AGKNX makes buying agricultural machinery a hassle-free experience. So, get in touch with us today and let our disc harrows make your farm work easier and more efficient.
About AGKNX Machinery Co., Ltd.
AGKNX Machinery Co., Ltd. is a leading manufacturer of agricultural machinery, with over a decade of experience in the field. Our product range includes disc harrows, disc ploughs, disc blades, plough blades, rotary tillers, boom sprayers, fertilizer spreaders, furrow ploughs, potato planters, agricultural cultivators, land levelers, potato harvester, harvest machines, wheat seeders, corn seeders, and soil-loosening shovels. We have a dedicated team of over 100 employees, including 20 technical staff and five senior R&D personnel. Our advanced production technology and strong equipment base enable us to deliver high-quality products consistently. Our products are trusted by farmers across the country and around the world.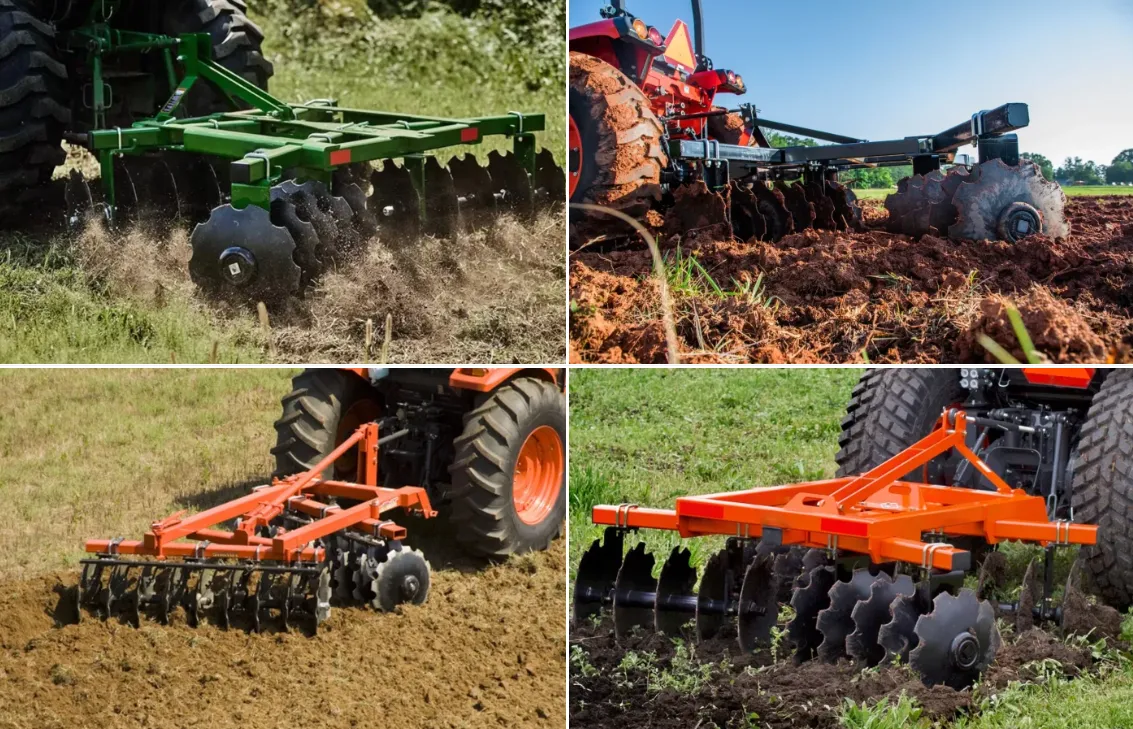 Learn More about AGKNX's Agricultural Disc Harrows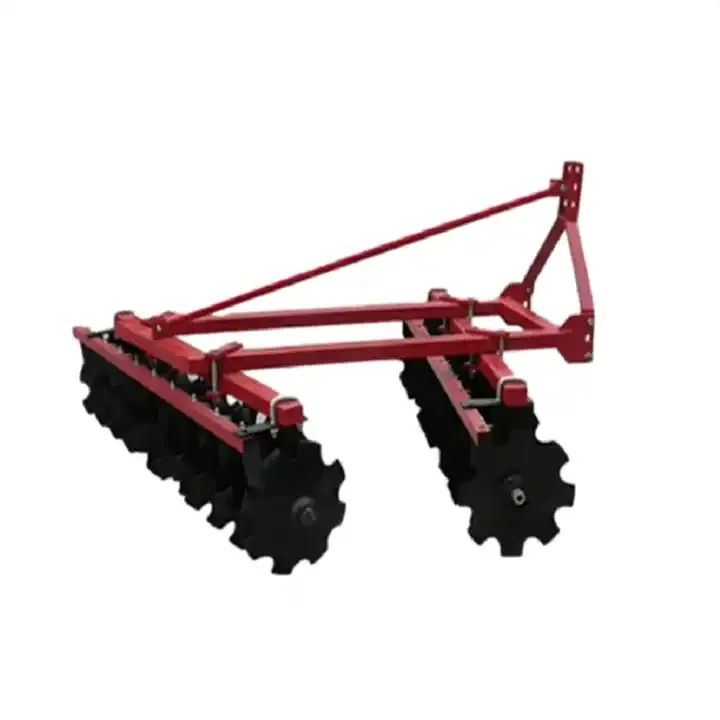 Get a closer look at AGKNX's Agricultural Disc Harrows and see them in action in this video: