Description
Introducing the 1BZ-2.5 disc harrow agricultural machine with a 26-inch disc. This is a high-performance piece of farm equipment designed to handle hard soil tillage operations. The machine weights 1500KG and measures 4888*2420*1340mm. It's a new product for 2020, offering high productivity and a 1-year warranty. The core components include a boron disc blade, square shaft, and RSP sealed bearing assemble, all designed for manufacturing plants and farms.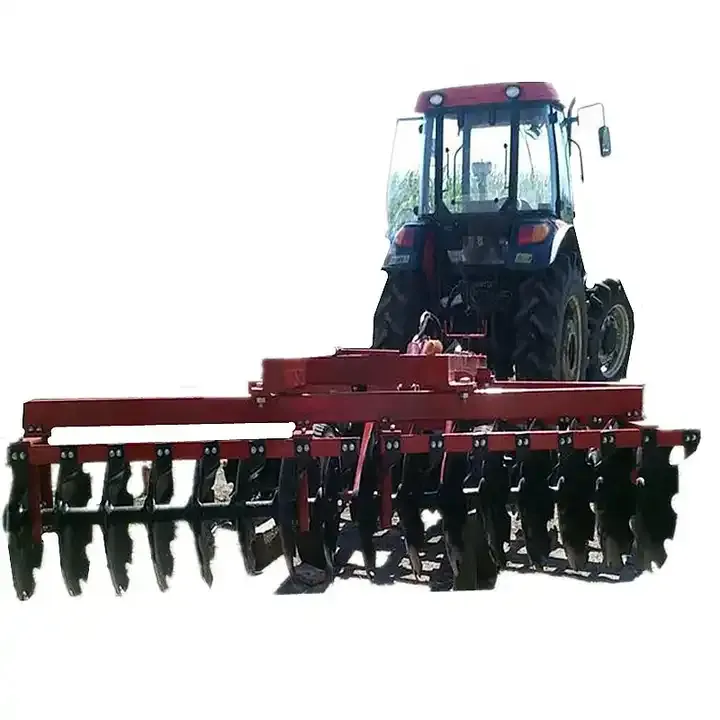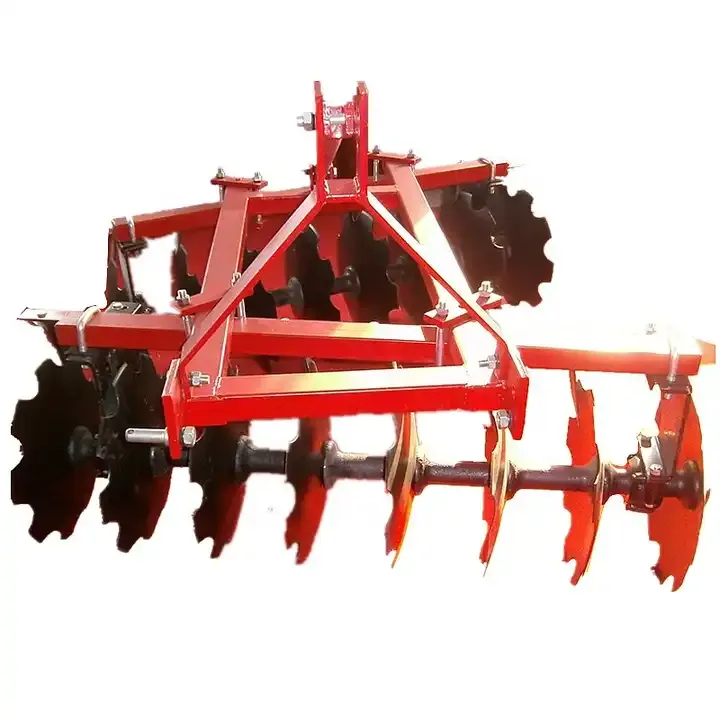 Key Features and Applications of the 1BZ-2.5 Disc Harrow Agricultural Machine
The 1BZ-2.5 disc harrow is a farm cultivator that is powered by a tractor. It comes with a working width of 2500mm and a working depth of 200-250mm, making it an ideal tool for large-scale farm operations. Its 24pc harrow disc blades with a diameter of 26 inches (660mm), provide superior performance in tilling hard soil. The machine is hydraulically trailed with a tractor for efficient operation. The 1BZ-2.5 disc harrow is not only a cultivator but also a hard soil tillage machine, versatile for various farm tasks.
Working Principle and Maintenance of the 1BZ-2.5 Disc Harrow
The 1BZ-2.5 disc harrow operates by being towed behind a tractor. The tractor provides the power needed to turn the disc blades that cut, churn, and aerate the soil. The depth of tilling can be adjusted between 200-250mm, depending on the specific needs of the soil. The machine has a matched power of 100-120hp and is equipped with RSP sealed bearing assemble for long-lasting performance. Regular maintenance of this machine includes checking and tightening loose bolts, greasing the bearings, and keeping the disc blades sharp.
Why Choose AGKNX's Agricultural Disc Harrows Products?
The 1BZ-2.5 disc harrow agricultural machine is a product of AGKNX Machinery Co., Ltd, a leading manufacturer of agricultural machinery. Our products stand out for their high productivity, durability, and efficiency. With AGKNX's agricultural disc harrows, you get to enjoy superior farm productivity, reduced labor, and cost-effectiveness. Trust us for reliable, high-quality, and durable farm equipment that will serve you for years to come.
About AGKNX Machinery Co., Ltd.
AGKNX Machinery Co., Ltd. has been engaged in the research and development of agricultural machinery, such as disc harrows, disc ploughs, disc blades, plough blades, rotary tillers, boom sprayers, fertilizer spreaders, furrow ploughs, potato planters, agricultural cultivators, land levelers, potato harvester, harvest machines, wheat seeders, corn seeders, and soil-loosening shovels. Our company has more than 100 employees, among which there are 20 technical staff and five senior R&D personnel.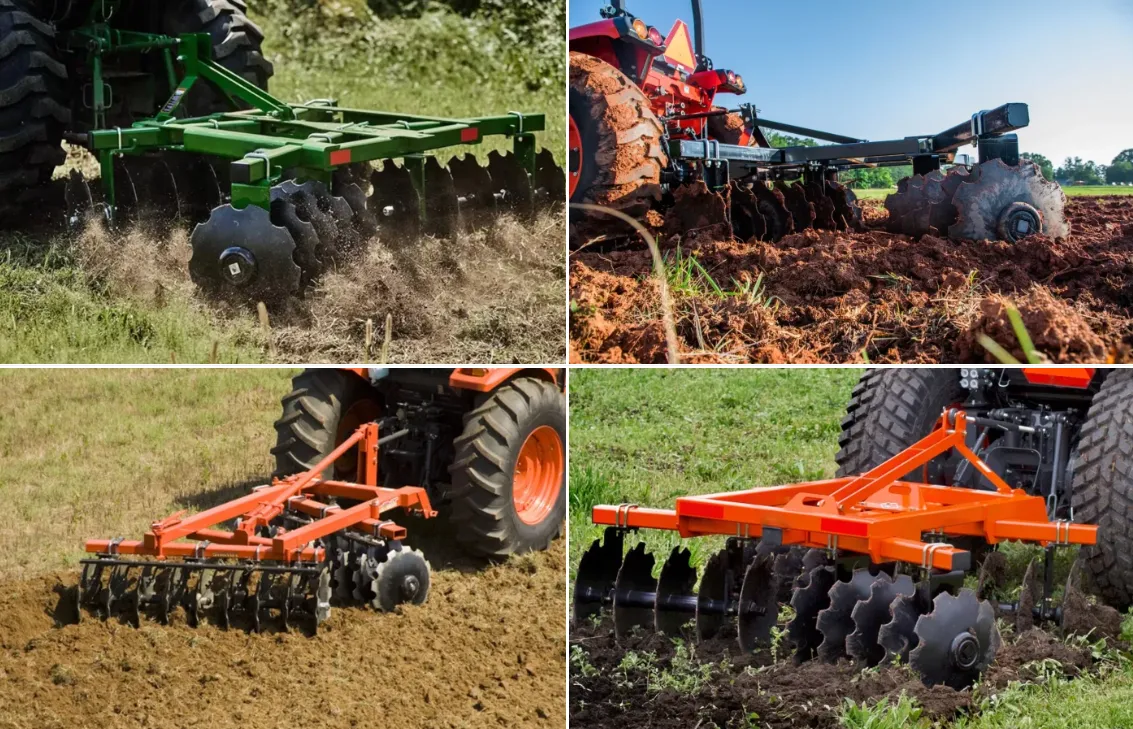 disc harrows Applications" width="500″ height="600″>
Watch the 1BZ-2.5 Disc Harrow in Action
Want to see how the 1BZ-2.5 disc harrow agricultural machine operates? Check out the video below for a better understanding of how this powerful machine can revolutionize your farming operations.