Description
Discover the efficiency and reliability of the 2 rows Potato Planter /Ginger seeder made in China. This innovative piece of farming equipment is ideal for large scale potato planting. With a high productivity rating and a durable design, it's an excellent choice for any farming operation. With its advanced technology, it's designed to adapt to various environments, geographical features, climates, soils and agricultural demands.
Product Features and Applications
The 2 rows Potato Planter/Ginger seeder offers a range of features that make it a standout choice for farms looking to streamline their potato planting process. It provides a weight of 160 KG, dimensions of 1950*1650*1413mm, and a 1-year warranty. Its core components consist of bearings to ensure smooth operation. The machinery has been tested thoroughly to ensure its high productivity. Additionally, video technical support is provided after the sale, ensuring any issues can be quickly resolved.
Working Principle and Installation
The 2 rows Potato Planter /Ginger seeder operates on a simple yet effective principle. It is powered by a matched power source of 20-40HP and can efficiently plant one row of potatoes at a time. The row spacing can be adjusted between 50-85cm to suit specific farming needs. Installation of this machinery is straightforward, with a 3 point mounted linkage system. Proper maintenance and timely replacement of core components can ensure its longevity and optimal performance.
Experience the AGKNX Difference
At AGKNX, we are proud to offer the 2 rows Potato Planter /Ginger seeder as part of our extensive range of agricultural machinery. Our commitment to quality, innovation, and customer satisfaction sets us apart in the industry. We invite you to explore our product range, learn more about the benefits of our Potato Planter /Ginger seeder, and contact us for more information or to place an order.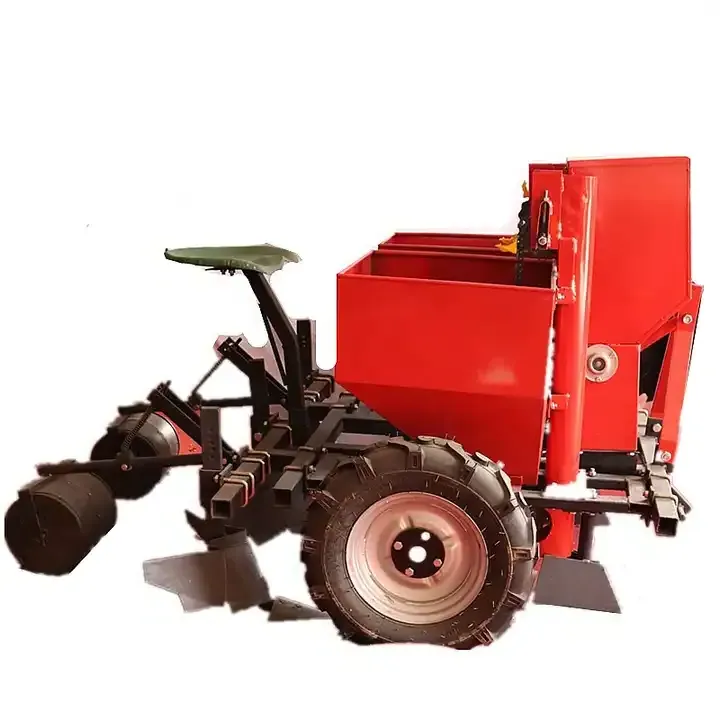 Why Choose AGKNX's Agricultural Potato Planter Products?
When you choose AGKNX, you're choosing a company with a rich history in the research and development of agricultural machinery. Our diverse product range includes rotary tillers, PTO shafts, rotary tillers, furrow ploughs, box scraper, boom sprayers, fertilizer spreaders, potato planters, sickle bar mowers, rotary mower, flail mower, disc harrows, disc ploughs, disc blades, disc ridgers, plough blades, agricultural cultivators, potato harvester, agricultural trailers, corn seeder, wheat seeder, vegetable seeder, harvest machines, post hole digger, wheat seeders, corn seeders, agricultural subsoiler, and soil-loosening shovels.
About AGKNX Machinery Co., Ltd.
With more than 100 employees, including 20 technical staff and five senior R&D personnel, we are a dedicated team committed to providing the best agricultural machinery on the market. Our advanced production technology, equipment, and rigorous quality control processes ensure our products are reliable and effective. We have a global presence, with our products being sold all over the country and exported to many countries and regions in Europe, America, Africa, the Middle East, and Southeast Asia year-round.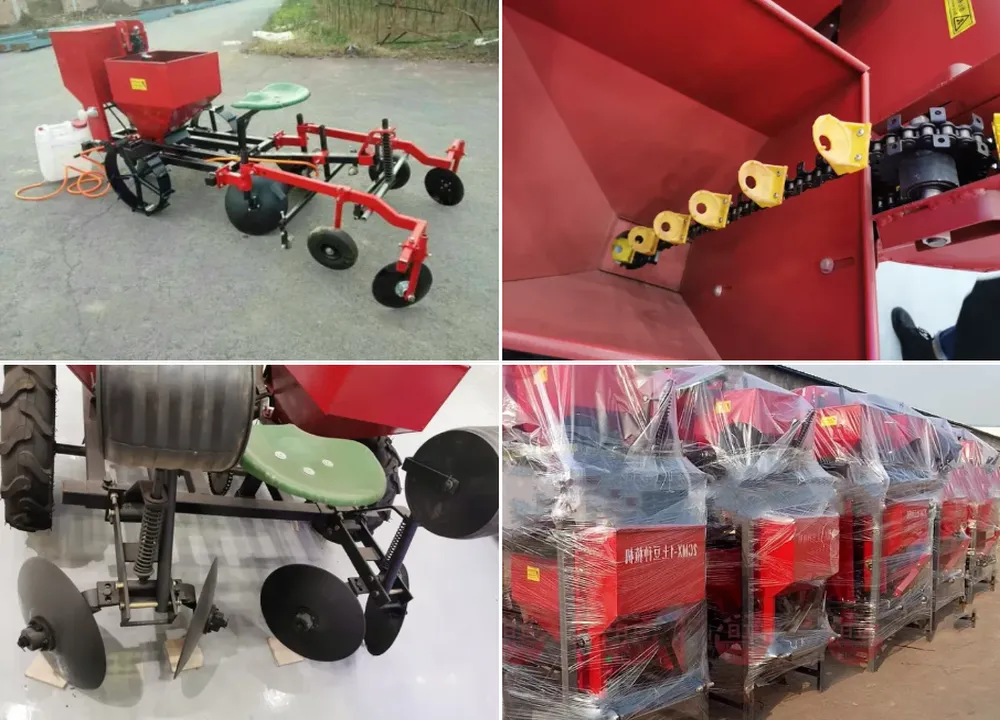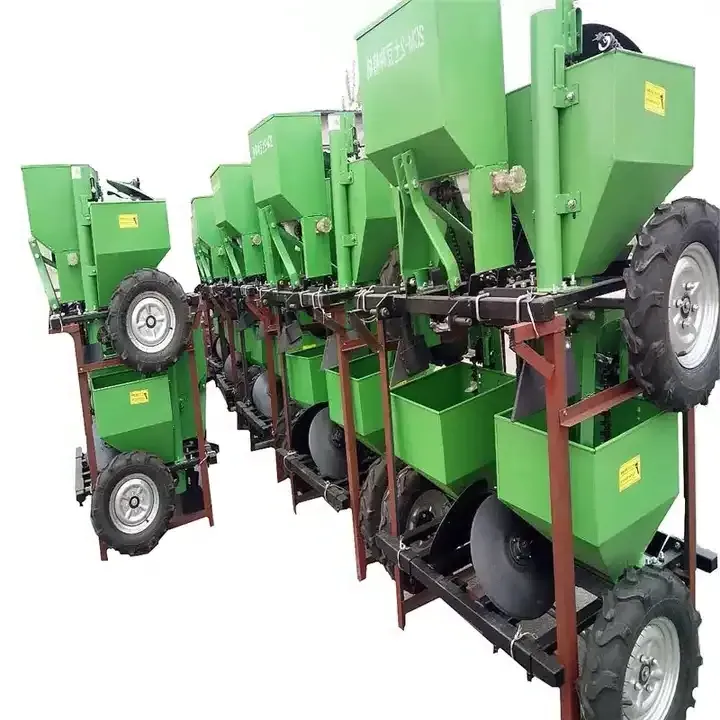 Learn More About Our Potato Planter/Ginger Seeder
Watch our introductory video to learn more about the features, benefits, and operation of our 2 rows Potato Planter /Ginger seeder.