Description
Introducing the 2020 New Design Disc Harrow for Ford 8N Tractor, a state-of-the-art farming tool designed to significantly increase productivity in farming operations. This Diesel-powered Disc Harrow is a new product for 2020 and comes with one year's warranty. It is especially suitable for breaking hardened surfaces and cutting up straws, making it an essential tool for any farm. The Disc Harrow has a weight of 240kg and dimensions of 1905*1750*1118mm.
Features and Applications of the Disc Harrow
The Disc Harrow is designed with high productivity in mind. It is equipped with 3-point mounted linkage and a disc with a diameter of 460mm and a thickness of 4mm. The Disc Harrow can cover a working width of 1500mm and dig to a depth of 140-180mm. The disc is made from durable 65Mn Spring steel and can be operated with a power of 25-30hp. This machine is tested and certified under ISO9001, guaranteeing its quality and reliability.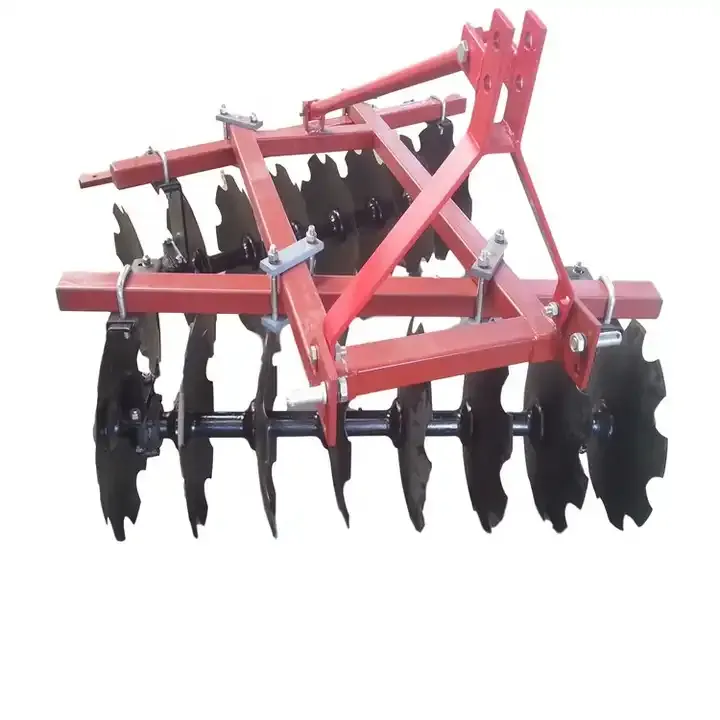 Working Principle and Maintenance
The Disc Harrow works by breaking up the soil and cutting up straws, thereby preparing the land for seeding. It operates on a diesel engine and can be easily installed and uninstalled thanks to its 3-point mounted linkage. Regular maintenance includes checking and replacing the core components, such as the bearing, every 6 months. After the warranty period, online support is provided to assist with any issues or queries.
Why Choose AGKNX's Agricultural disc harrows Product?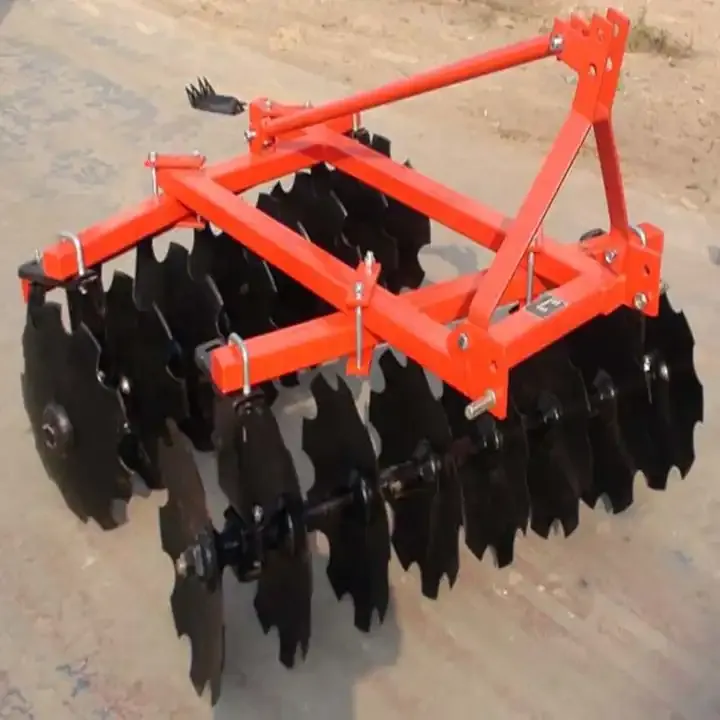 Choosing AGKNX's Disc Harrows means investing in high-quality, efficient, and durable machinery. AGKNX is a reputable company known for its commitment to innovation, quality, and customer satisfaction. With a wide range of products available, AGKNX offers comprehensive solutions for all your farming needs. The company provides after-sales services, including overseas engineers, free spare parts, and video technical support. Don't wait, increase your farm's productivity today by investing in AGKNX's Disc Harrows.
About AGKNX Machinery Co., Ltd.
AGKNX Machinery Co., Ltd. has been in the business of developing agricultural machinery for several years. Our products range from disc harrows, disc ploughs, disc blades, plough blades, rotary tillers, boom sprayers, fertilizer spreaders, furrow ploughs, potato planters, agricultural cultivators, land levelers, potato harvester, harvest machines, wheat seeders, corn seeders, and soil-loosening shovels. With a dedicated team of over 100 employees, including 20 technical staff and five senior R&D personnel, we are committed to providing top-quality products and services to our customers.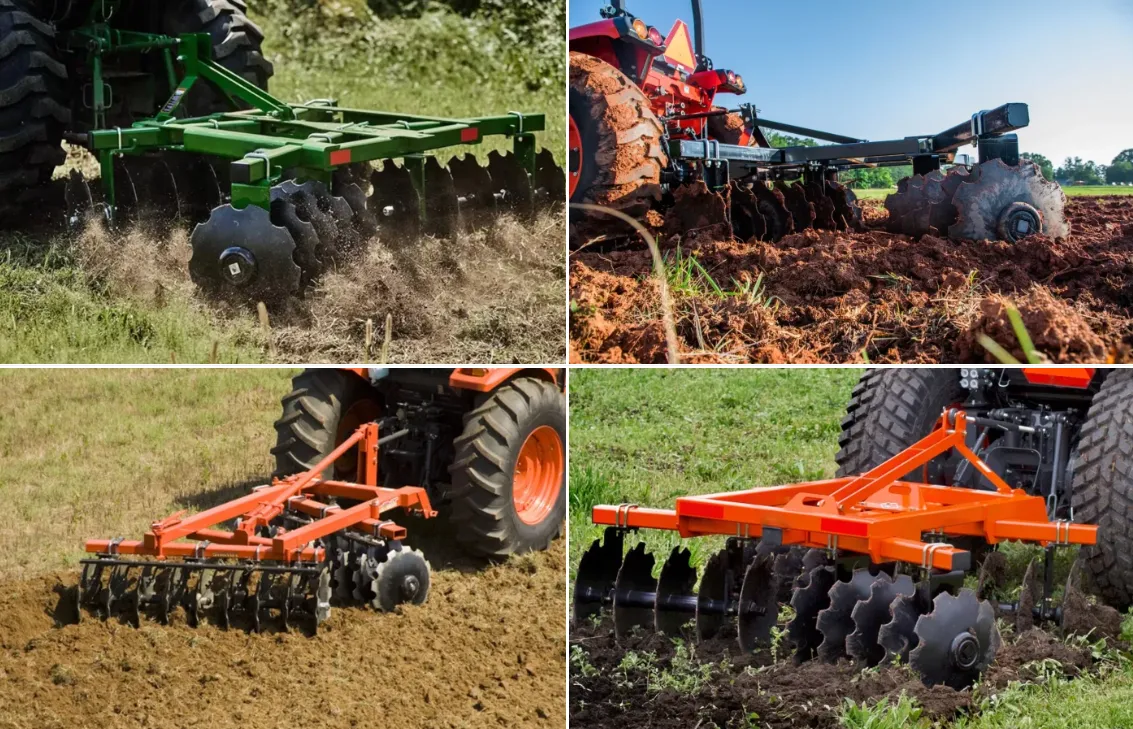 Watch Our Product in Action
For a better understanding of our product's functionality and efficiency, watch our product video on YouTube.