Description
Introducing the 24blades offset heavy disc harrow, a robust and reliable agricultural tool designed to boost productivity on the farm. With a solid weight of 1350 KG, this disc harrow comes with a 1-year warranty and is perfect for various industries. It's a new product for 2023, offering high productivity as one of its key selling points. The core components of this disc harrow include bearings, ensuring durability and long-term use. It's designed to loosen land, making it a versatile tool for various farming needs. Packaged meticulously with 50 pieces per pallet, this disc harrow is ready for domestic and international shipping.
Features and Applications of the 24blades Offset Heavy Disc Harrow
As a high-performance farming tool, the 24blades offset heavy disc harrow is designed with high productivity in mind. It is a versatile tool that can be used in various industries, primarily in agriculture for soil preparation. The disc harrow is used to cut into the soil, breaking up old crop material and soil clumps. This not only aids in the decomposition of previous crop residue, but also prepares the ground for planting by creating a soft and smooth soil surface.
Operating and Maintaining the 24blades Offset Heavy Disc Harrow
The 24blades offset heavy disc harrow works by being towed behind a tractor. The sharp blades cut into the soil, breaking it up and turning it over to create a soft, smooth surface. The disc harrow is easy to attach and detach from the tractor, ensuring a swift transition between different agricultural tasks. Regular maintenance of the disc harrow includes checking and tightening bolts, ensuring the blades are sharp and free from debris, and proper lubrication of the bearings. By following these maintenance tips, the disc harrow will remain in optimal condition and serve its purpose for many years.
Experience the AGKNX's Agricultural Disc Harrows Advantage
Experience the difference in farming with AGKNX's agricultural disc harrows. Designed for high productivity and engineered with precision, these disc harrows are a worthy investment for any farming enterprise. With AGKNX, you get quality, durability, and efficiency in one package. Don't miss out on an opportunity to transform your farming experience. Contact us today and get your hands on these top-notch agricultural tools.
Why Choose AGKNX's Agricultural Disc Harrows Products?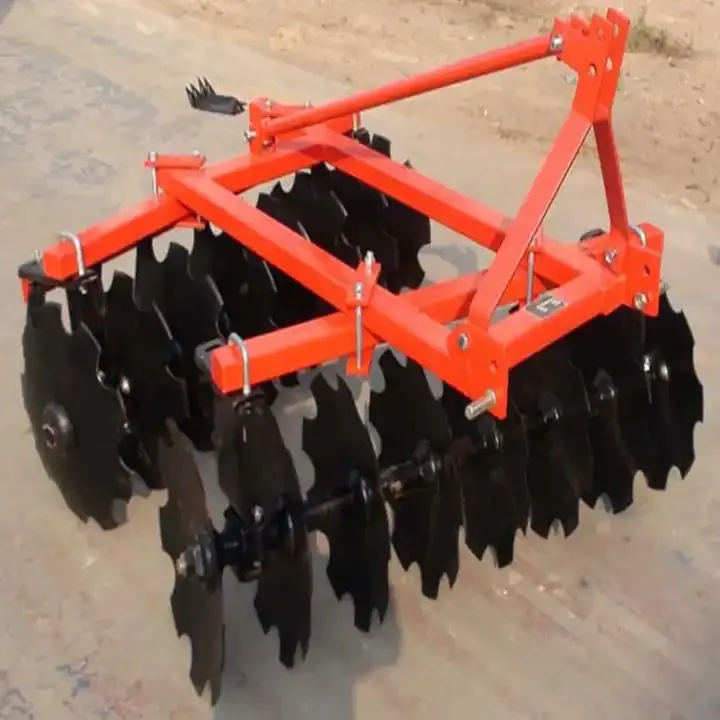 Choosing AGKNX's agricultural disc harrows products is choosing quality, innovation, and value. With over a decade of experience in the agricultural machinery industry, AGKNX has developed a range of products that are trusted by farmers worldwide. From disc harrows to rotary tillers, each product is designed with the end-user in mind, ensuring high productivity and ease of use. Plus, with a dedicated team of technical staff and R&D personnel, AGKNX continues to innovate and improve its product offering, ensuring you get the best tools for your farming needs.
AGKNX Machinery Co., Ltd: A Leader in Agricultural Machinery
AGKNX Machinery Co., Ltd. has been at the forefront of agricultural machinery research and development for many years. With a product line that includes disc harrows, disc ploughs, disc blades, plough blades, rotary tillers, and much more, AGKNX is committed to providing quality and reliable farming tools. With a team of over 100 employees, including 20 technical staff and five senior R&D personnel, AGKNX leverages its expertise and resources to deliver products that meet the highest standards of quality and performance. Its products are sold domestically and exported to many countries and regions, earning the trust of farmers worldwide.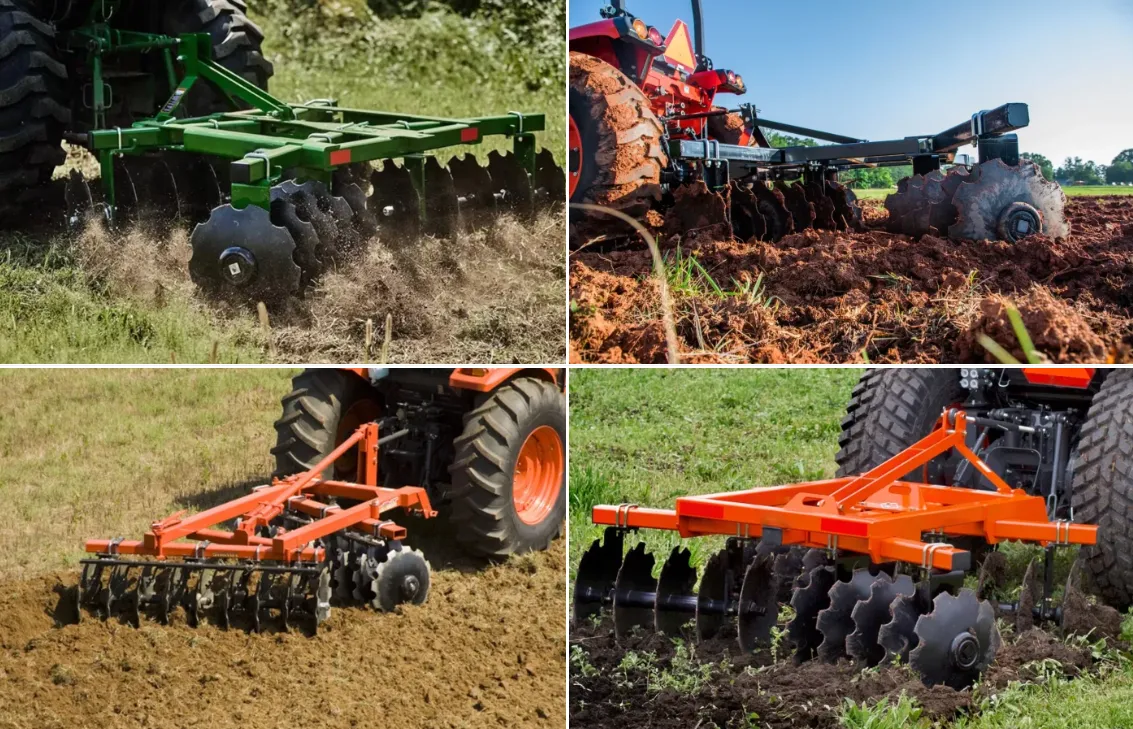 Explore More About AGKNX's Agricultural Disc Harrows
Learn more about AGKNX's agricultural disc harrows by watching this informative video. Get a closer look at the product's features, see it in action, and understand why it's the preferred choice of many farmers around the world. Click on the link below to view the video on YouTube.