Description
Introducing the AGKNX large tractor trailed combined soil preparation machine, a heavy-duty disc harrow designed for high productivity and efficiency. This farm cultivator is a new product of 2020, boasting a weight of 4500 KG and a standard size dimension. Engineered for soil cultivation, it has a tilling width of 6000mm and a tilling depth of 15cm. This machine stands out with its customized color and matched power of 220-350hp. It comes with an iron frame package and includes a disc blade accessory.
Features and Applications of AGKNX Large Tractor Trailed Combined Soil Preparation Machine
The AGKNX disc harrow is a state-of-the-art machine that stands out with its high productivity and efficiency. It is designed with a linkage system that facilitates easy attachment to a tractor. The core components, including bearings, are covered by a 1-year warranty. This machine is specifically designed for farms, where it is used for loosening land and preparing the soil for planting. It has a tilling width of 6,000mm, ensuring a large coverage area, and a tilling depth of 15cm, which is optimal for root growth and water absorption. Moreover, the machine boasts a powerful matched power range of 220-350hp, accommodating a broad range of tractors.
Working Principle and Maintenance of the Disc Harrow
The disc harrow works by cutting into the soil using its disc blades, breaking up soil clumps, and mixing in organic matter to enhance soil fertility. Installation is a straightforward process, simply attach the harrow to the tractor using the provided linkage system. Unloading is just as easy, following the reverse process of the installation. Regular maintenance of this machine involves periodic checks and replacement of the disc blades and bearings to ensure optimal performance. Additionally, the machine should be kept clean and free of debris to promote longevity.
Why Choose AGKNX's Agricultural Disc Harrows?
When it comes to soil cultivation, AGKNX's disc harrows are an unbeatable choice. They are designed to offer high productivity, efficiency, and longevity. With our disc harrows, you can achieve uniform soil preparation, promoting healthy crop growth. Now is the best time to invest in a quality disc harrow from AGKNX. Don't wait – contact us now to purchase your own AGKNX large tractor trailed combined soil preparation machine!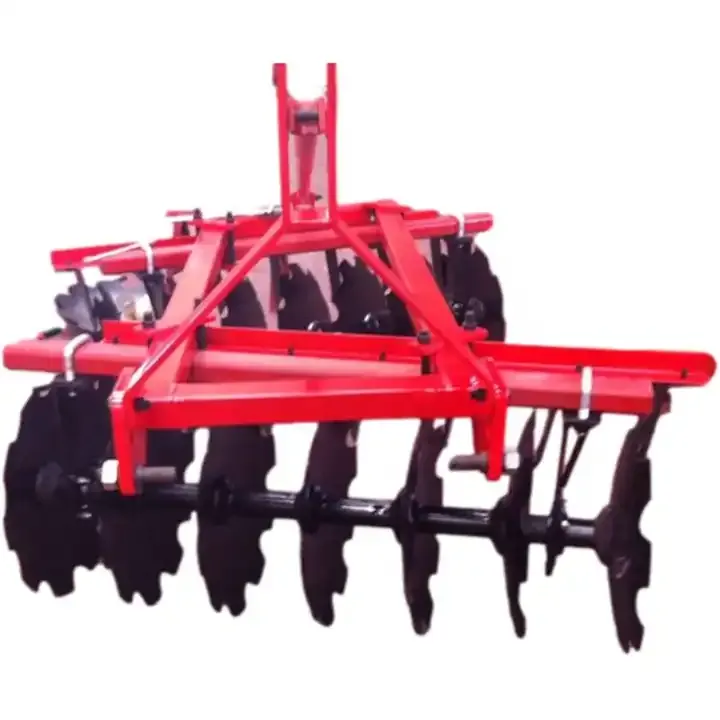 AGKNX Machinery Co., Ltd. – Your Trusted Partner in Agricultural Machinery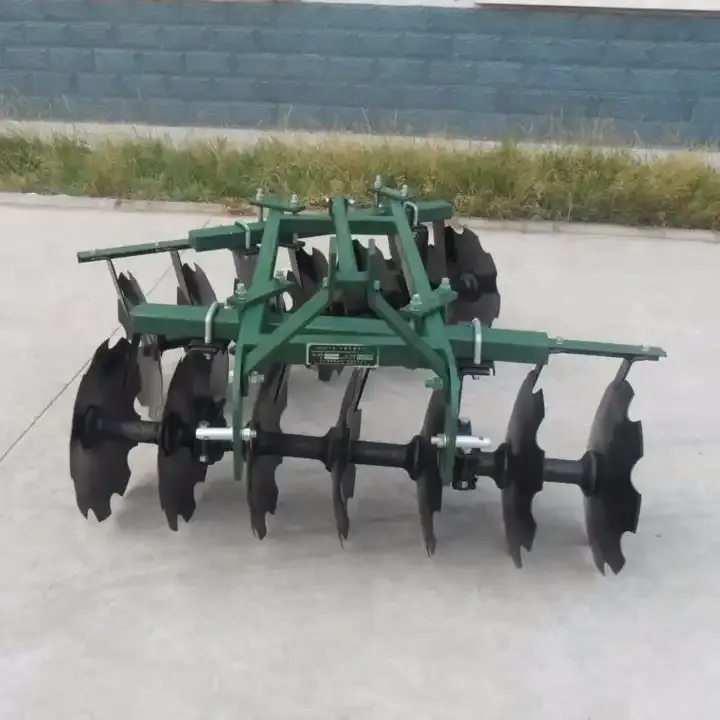 At AGKNX Machinery Co., Ltd., we have been engaged in the research and development of agricultural machinery for more than 10 years. We offer a wide range of products including disc harrows, disc ploughs, disc blades, plough blades, rotary tillers, boom sprayers, fertilizer spreaders, furrow ploughs, potato planters, agricultural cultivators, land levelers, potato harvester, harvest machines, wheat seeders, corn seeders, and soil-loosening shovels. Our team of over 100 employees, including 20 technical staff and five senior R&D personnel, are dedicated to delivering high-quality products to our customers. We utilize advanced technology and equipment in our production process, ensuring a strong production capacity and reliable product quality. Our products are sold all over the country and exported to many countries and regions in Europe, America, Africa, the Middle East, and Southeast Asia.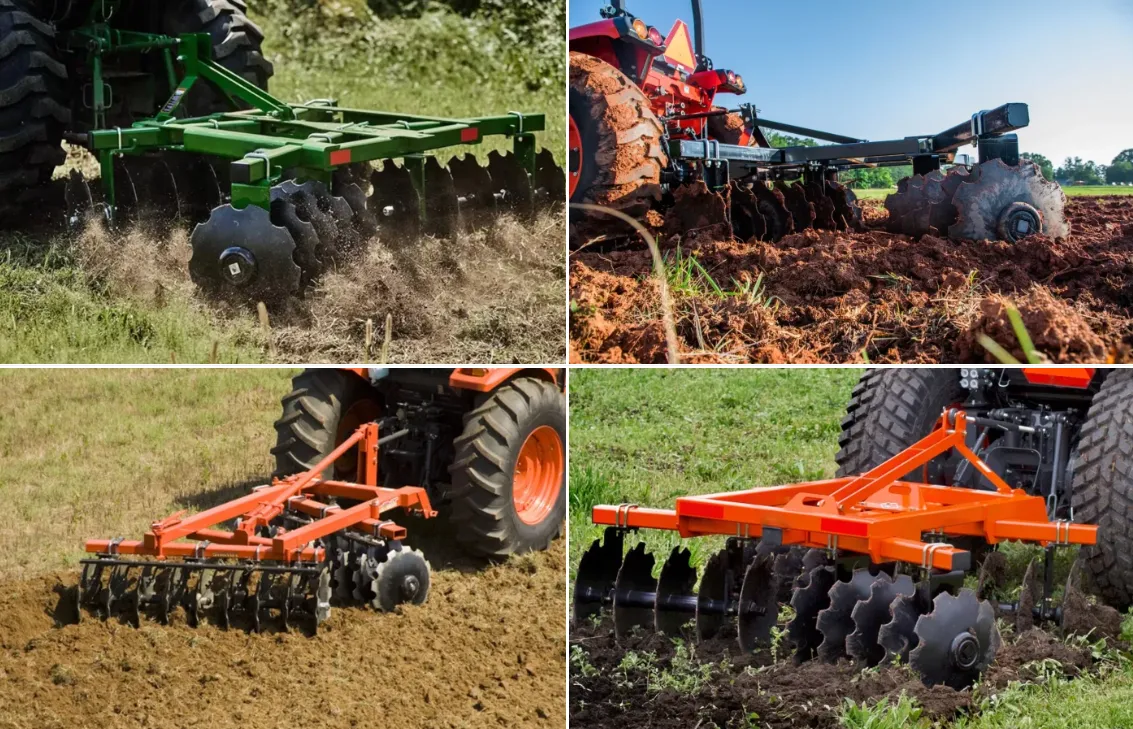 disc harrows Applications">
For more information, please watch our detailed product video:
AGKNX Large Tractor Trailed Combined Soil Preparation Machine Product Video