Description
The Farm Tools Potato Planter is an efficient and highly productive tool designed to simplify the task of planting potatoes. It is a one-row planter, suitable for use on farms and capable of seeding potatoes at depths of 20-25cm. This sowing machine is new, features a robust bearing as its core component, and comes with a 1-year warranty for core components. The machine weighs 46kg and has dimensions of 800*900*800mm. Its key selling point is its high productivity, making it a vital asset for any modern farm.
Features and Applications of the Farm Tools Potato Planter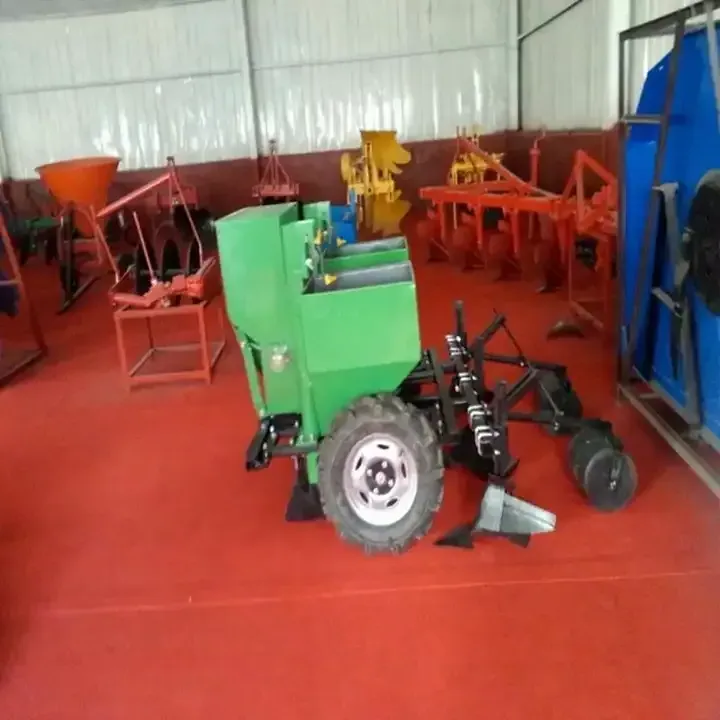 This Potato Planter stands out for its high productivity and efficiency. It is designed to adapt to different planting requirements and allows for adjustable seeding depth. Its working width ranges from 50-80cm, optimizing the planting process and providing high efficiency of 0.2-0.33ha./h. Apart from planting, it also spreads fertilizer and performs ridging in one operation, making it an all-in-one solution for potato farming. You can choose the color of your machine as per your preference. The machine is packed in an iron case for safe transportation.
How the Farm Tools Potato Planter Works
The Farm Tools Potato Planter operates on a simple yet efficient principle. It is designed to be used with a walking tractor of 8-15 horsepower. Its compact structure and reasonable layout ensure stability during operation and adaptability to different field conditions. Installation is straightforward, and unloading is equally simple. Maintenance is minimal, with the machine requiring basic cleaning and regular checks to ensure optimal performance. Be sure to follow the manufacturer's instructions for installation, operation, and maintenance to prolong the machine's life and maintain its efficiency.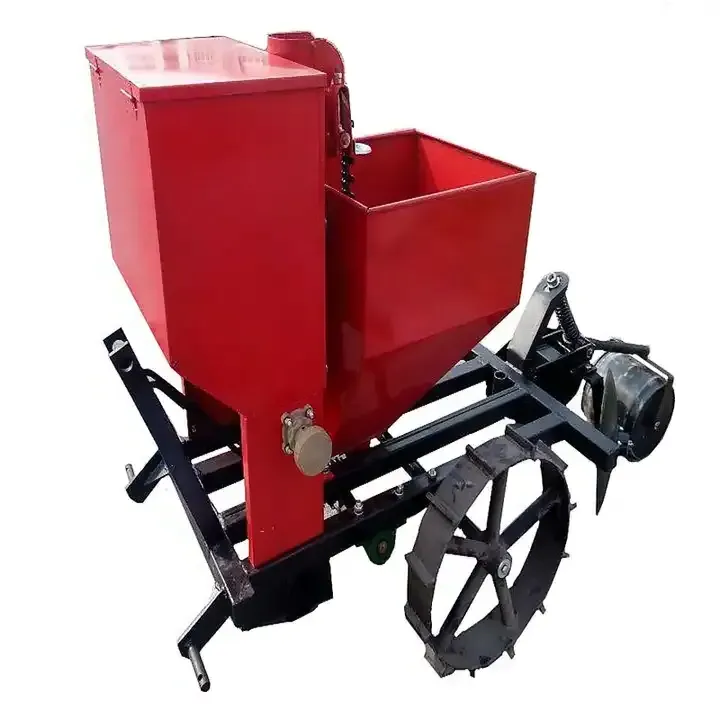 Why Choose AGKNX's Agricultural Potato Planter Products
When it comes to farming tools, AGKNX offers top-notch, reliable, and efficient solutions. The Farm Tools Potato Planter is no exception. Its high productivity, adaptability, and multi-functionality make it an excellent investment for farmers looking to maximize their yield and minimize their effort. AGKNX's commitment to quality and customer satisfaction ensures that you get a product that not only meets but exceeds your expectations. Make the smart choice today, choose AGKNX's Agricultural Potato Planter, and take your farming to the next level.
About AGKNX Machinery Co., Ltd
AGKNX Machinery Co., Ltd is a leading company specializing in the research and development of agricultural machinery. With a team of over 100 employees, including 20 technical staff and five senior R&D personnel, the company provides a wide range of high-quality farming tools. Besides the Potato Planter, the company also offers rotary tillers, PTO shafts, furrow ploughs, box scrapers, boom sprayers, fertilizer spreaders, sickle bar mowers, rotary mowers, disc harrows, disc ploughs, disc blades, disc ridgers, plough blades, agricultural cultivators, potato harvesters, agricultural trailers, corn seeders, wheat seeders, vegetable seeders, harvest machines, post hole diggers, wheat seeders, corn seeders, agricultural subsoilers, and soil-loosening shovels. AGKNX is known for its advanced production technology, high-quality products, and exceptional customer service.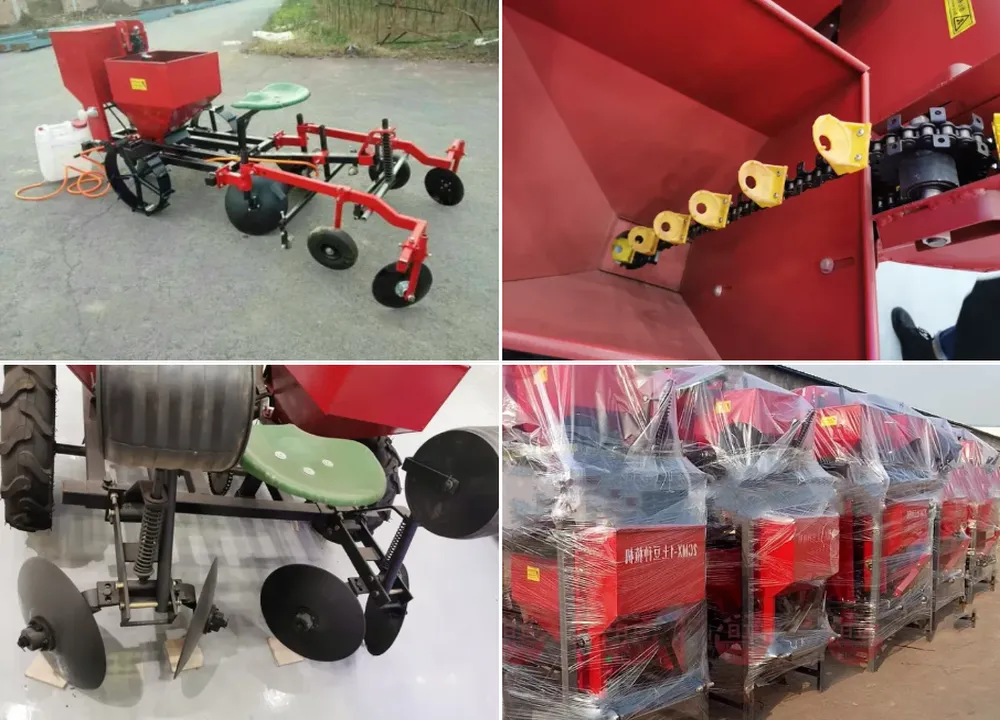 Get a closer look at the Farm Tools Potato Planter in action in the video below: