Description
Introducing the hand tractor 1 row manual potato seeder, an innovative tool designed for high productivity farming. This robust machinery, suitable for use on farms, is new and has a weight of 145 KG. Built with precision, it has dimensions of 600*700*800mm and comes with a one-year warranty. The machinery is known for its high productivity, making it a popular choice in the market. It also features a bearing as its core component. However, overseas service is not provided for this product. It's packaged in an iron case and shipped from QINGDAO.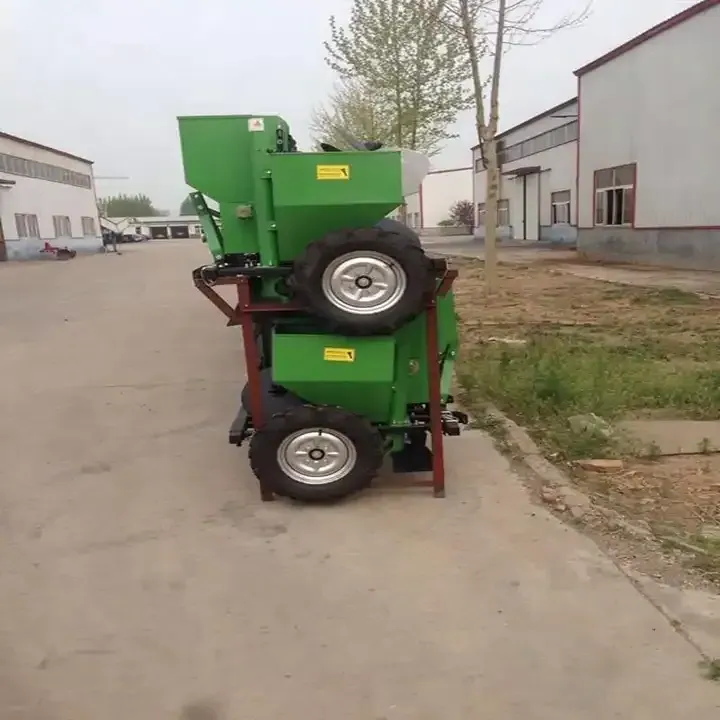 Features and Applications of the Potato Seeder
The hand tractor 1 row manual potato seeder is a revolutionary tool in the farming industry, specifically designed for planting potatoes. It's equipped with two rows for efficient planting and is built to withstand tough conditions, guaranteeing a new level of productivity for your farm. This potato planter is not just about high productivity; its advanced technology ensures precision planting, leading to optimal crop yield. The machine is easy to operate, and its manual operation allows for control and precision, making it an essential piece of equipment for potato farming.
Working Principle and Maintenance of the Potato Seeder
The potato seeder operates by creating a planting hole, depositing the seed potato, and covering it with soil. It's designed to work with a hand tractor, simplifying the planting process and saving time and labor. To install it, just attach it to the hand tractor using the linkage provided. Unloading it is equally straightforward. Maintenance involves regular cleaning and checking of core components like the bearing. Always ensure the machine is kept in a dry place to prevent rusting.
Why Choose AGKNX's Agricultural Potato Planter Products?
AGKNX's agricultural potato planter products stand out for their superior quality, high productivity, and innovative technology. We consistently strive to provide farmers with the best tools to increase their productivity and profitability. We invite you to experience the difference that our potato planter can make on your farm. Contact us today to make your purchase!
About AGKNX Machinery Co., Ltd.
AGKNX Machinery Co., Ltd. is a leading manufacturer of agricultural machinery with an extensive range of products including rotary tillers, PTO shafts, furrow ploughs, box scraper, boom sprayers, fertilizer spreaders, potato planters, sickle bar mowers, rotary mower, flail mower, disc harrows, disc ploughs, disc blades, disc ridgers, plough blades, agricultural cultivators, potato harvester, agricultural trailers, corn seeder, wheat seeder, vegetable seeder, harvest machines, post hole digger, wheat seeders, corn seeders, agricultural subsoiler, and soil-loosening shovels. Our team of skilled technicians and experienced R&D personnel are committed to delivering high-quality products that meet the unique needs of every farmer.
Our products are designed with advanced technologies and undergo rigorous testing to ensure durability and effectiveness. We pride ourselves on our state-of-the-art production facilities and the quality of our products, which have earned us a reputation for excellence both domestically and internationally. At AGKNX, we are dedicated to providing you with innovative, reliable, and efficient agricultural solutions.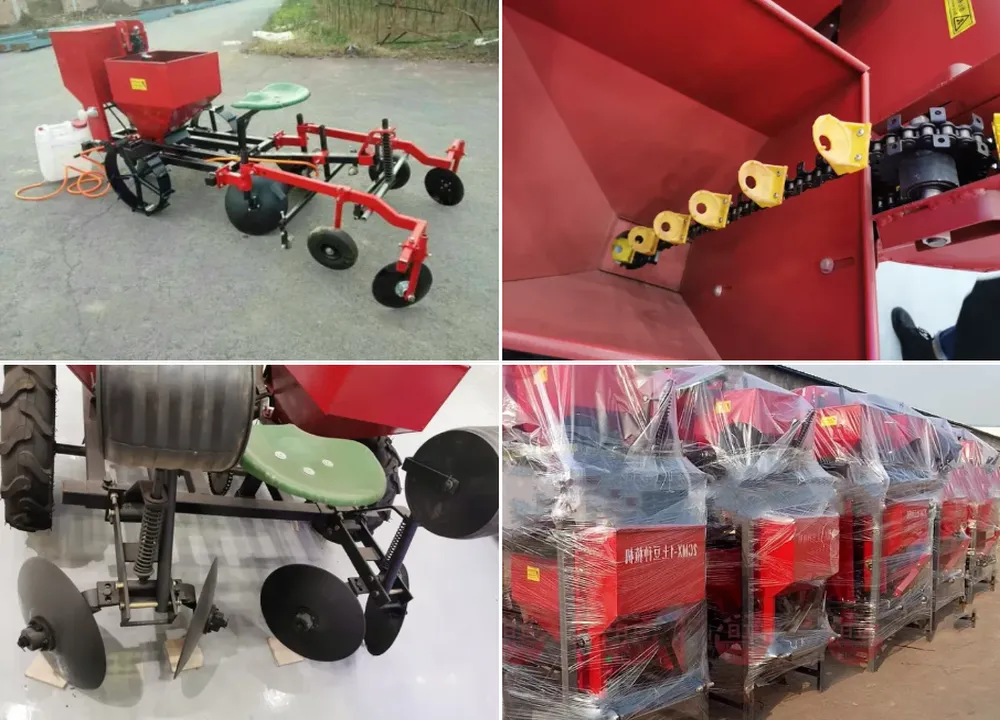 Learn more about our products by watching the video below.