Description
Unleash the power of productivity with the high-performance Hand Walking Tractor Potato Planter. Designed for use on farms, this machine operates with precision and efficiency. It comes with a compact dimension of 800*900*800mm and weighs only 46 KG. This makes it convenient to maneuver and operate. The machine is powered by a bearing, a core component that comes with a one-year warranty. The use of this potato planter is not limited to planting alone but also includes seeding potatoes. You can customize the color to suit your preference. Its working efficiency is impressive, at 0.2-0.33ha./h. Here is a machine that delivers high productivity, backed by a machinery test report and video outgoing-inspection as proof of its effectiveness.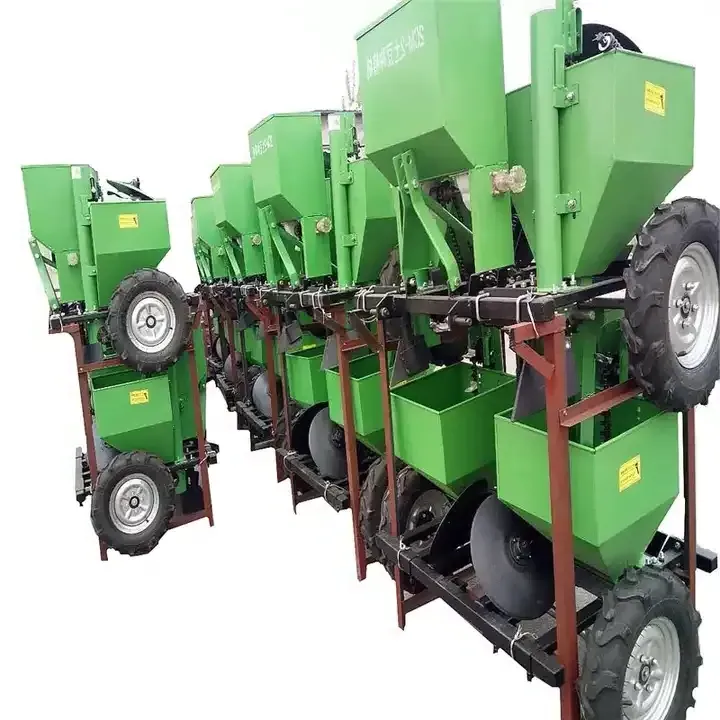 Features and Applications of the Hand Walking Tractor Potato Planter
The Hand Walking Tractor Potato Planter is a versatile piece of machinery designed for optimal performance. It has a seed depth of 20-25cm and a maximum planting depth of 25cm. It is packed in an iron case for maximum protection during transportation. This sowing machine is ideal for planting a single row of potatoes. Its work width ranges from 50-80cm, which means it can cover a substantial area in a short time. The potato planter is designed for seeding potatoes, making it an essential tool for potato farmers. Its high productivity is a key selling point that endears it to users.
Working Principle, Installation, Unloading, and Maintenance Precautions
The Hand Walking Tractor Potato Planter operates on a simple yet effective principle. It seeds potatoes at a depth of 20-25cm, ensuring optimal growth conditions for each seed. The installation process is straightforward, and unloading it is equally hassle-free. Proper maintenance is crucial for the machine's longevity, and users are advised to regularly check the core components, particularly the bearing, for any signs of wear and tear.
Experience the Superior Quality of AGKNX's Agricultural Potato Planter Products
Choose AGKNX's Agricultural Potato Planter products for high productivity and efficiency. These machines are designed to deliver exceptional performance, enhancing your farming operations. The warranty covers core components for one year, giving you peace of mind. Don't wait; contact us now to learn more about our products and make your purchase.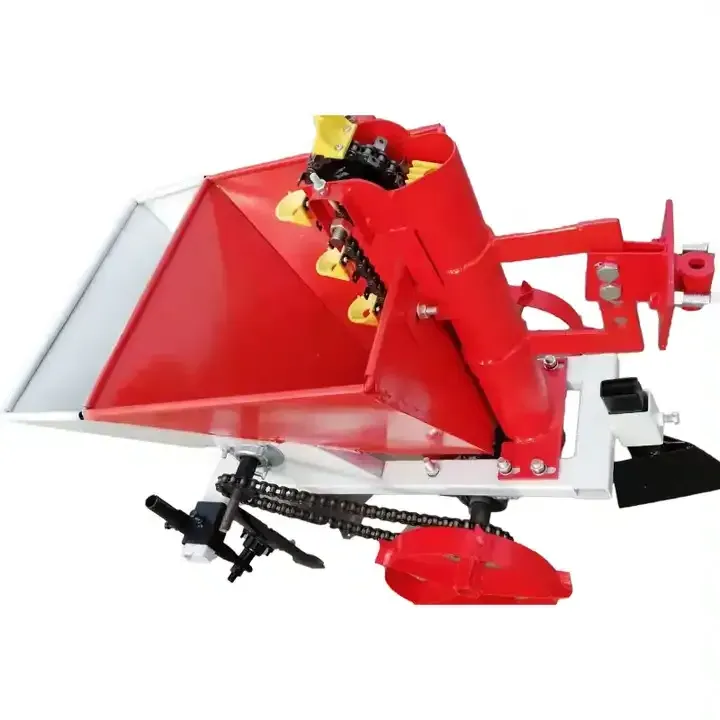 Why Choose AGKNX's Agricultural Potato Planter Products?
Choosing AGKNX's Agricultural Potato Planter Products offers several benefits. The machines are designed for high productivity, enabling you to get more done in less time. They are also built to last, with top-quality materials that ensure durability. The one-year warranty on core components further underscores our commitment to quality.
About AGKNX Machinery Co., Ltd
AGKNX Machinery Co., Ltd. is a leading provider of agricultural machinery, offering a comprehensive range of products including rotary tillers, PTO shafts, furrow ploughs, box scrapers, boom sprayers, fertilizer spreaders, potato planters, sickle bar mowers, rotary mowers, flail mowers, disc harrows, disc ploughs, disc blades, and many more. With a team of skilled technical staff and R&D personnel, we are committed to delivering top-quality products that meet the evolving needs of farmers. Our advanced production technology and equipment enable us to produce farming machinery of exceptional quality.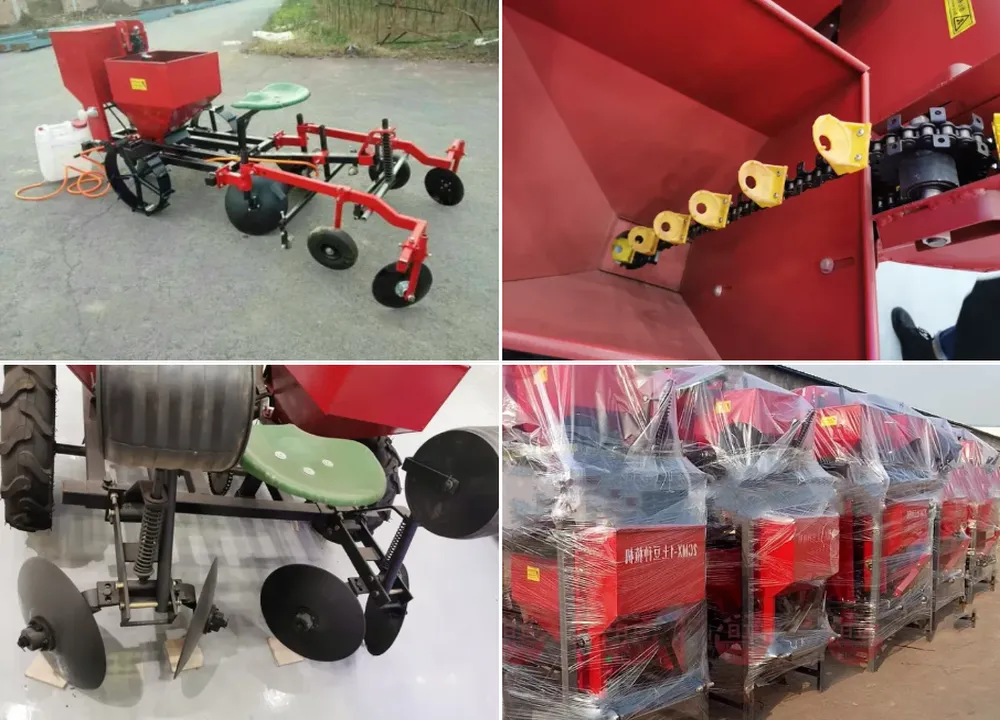 Product Video
Get a closer look at the Hand Walking Tractor Potato Planter in action. Watch the video below to see how this amazing machine works and how it can transform your farming operations.