Description
Take your farming to the next level with the 1BJX-1.4 Mid-size disc harrow for wheel tractors. This high productivity machine is designed to help you efficiently loosen land, making it perfect for any farming needs. With its standard size, this agricultural farm machinery is easy to use and maintain, offering you maximum convenience. This machine comes with a one-year warranty and is made with durable components like a bearing core.
Understanding the 1BJX-1.4 Mid-size Disc Harrow
The 1BJX-1.4 mid-size disc harrow is a trailed, farm cultivator type machine, designed to operate with tractors of power up to 75hp. It possesses a working width of 2500mm and a working depth of 180-200mm. The machine has a weight of 330 KG and its color can be customized according to your preference. It's packed in an iron frame and delivered with body fram by pallet, spare parts by iron cage. The machine's core components, such as bearings, are covered by a one-year warranty.
Working Principle and Maintenance of the Disc Harrow
The disc harrow works by cutting into the ground with its sharp, circular discs, which are made of 65Mn spring steel or Boron steel, arranged in two sections. The harrow is then dragged over the field to break up the soil and chop up unwanted weeds or crop remainders. The disc harrow requires regular maintenance to ensure optimal performance. This includes checking the discs for damage, keeping the bearings lubricated, and ensuring the machine is stored in a dry, clean place when not in use.
Experience High Productivity with AGKNX's disc harrows
Don't just take our word for it. Experience the high productivity of AGKNX's agricultural disc harrows for yourself. With a commitment to quality and durability, we provide you with reliable, efficient, and cost-effective farming solutions. Contact us today and let us help you take your farming operations to the next level.
Why Choose AGKNX's Agricultural Disc Harrows Products?
At AGKNX, we understand the importance of reliable and efficient farming equipment. That's why we are committed to providing you with agricultural disc harrows that are not only durable and efficient but also easy to use and maintain. Our disc harrows are designed to help you maximize productivity, allowing you to get more done in less time. Plus, with our one-year warranty, you can rest assured knowing your investment is protected.
About AGKNX Machinery Co., Ltd.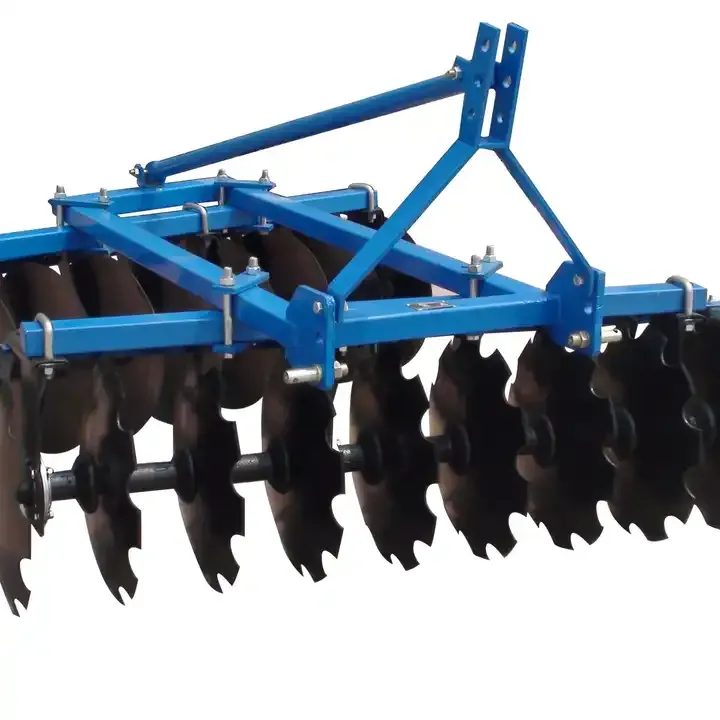 AGKNX Machinery Co., Ltd. has been at the forefront of agricultural machinery research and development since 2006. Our product range includes disc harrows, disc ploughs, disc blades, plough blades, rotary tillers, boom sprayers, fertilizer spreaders, furrow ploughs, potato planters, agricultural cultivators, land levelers, potato harvester, harvest machines, wheat seeders, corn seeders, and soil-loosening shovels.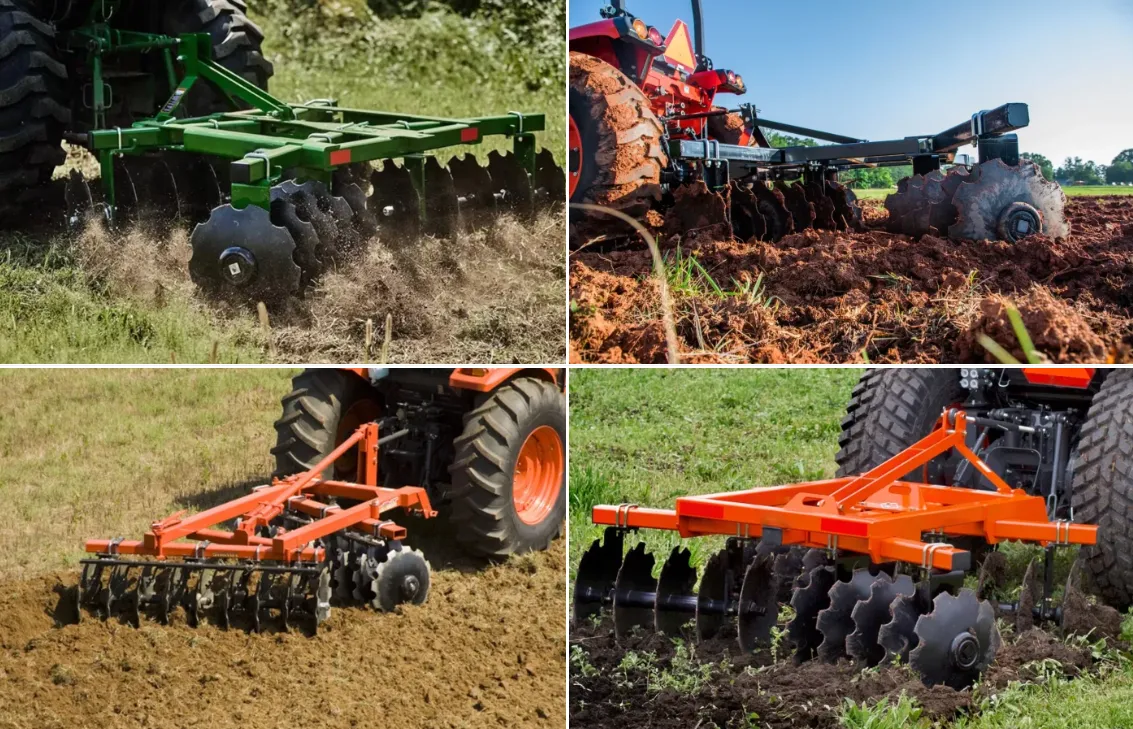 With over 100 dedicated employees, including 20 technical staff and five senior R&D personnel, we are committed to providing you with high-quality products that meet your farming needs. Our advanced production technology and equipment ensure that our products are of the highest quality and performance. We are proud to be a trusted supplier for main tractor manufacturers in China and look forward to serving your farming needs.
Check out our products in action by watching this video: