Description
Introducing the 1BZ-2.0 Offset heavy duty hydraulic disc harrow, a high productivity machine designed for efficient soil cultivation on farms. This trailed type farm cultivator comes as a new product in 2020, carrying a net weight of 1250kg. It offers a tilling width of 2000mm and a tilling depth of 15cm, making it a versatile choice for various farming needs. The machine is customized to your color preference and powered by 70-90hp. A one-year warranty covers the machine and its core components, including the bearing. This disc harrow is also accompanied with a disc blade accessory.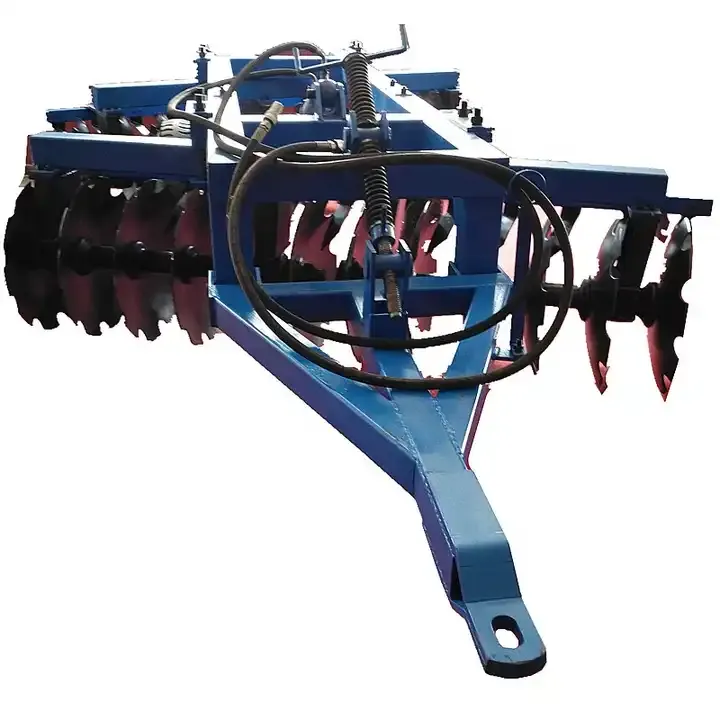 Key Features and Applications of the 1BZ-2.0 Disc Harrow
This disc harrow is designed to loosen and cultivate the soil, preparing it for planting. Its high productivity, durability, and versatility make it suitable for use in various farming scenarios. The machine comes with a standard size, offering comfortable operability and maneuverability. The disc harrow is perfect for combined soil preparation and can be trailed behind a tractor of 70-90hp. The package includes an iron frame and spare parts are provided in an iron cage, ensuring its safe delivery.
Working Principle, Installation, and Maintenance of the 1BZ-2.0 Disc Harrow
The 1BZ-2.0 disc harrow works by cutting and turning the soil using its disc blades. The machine is trailed behind a tractor, using the power from the tractor to drive the discs into the soil. Installation involves attaching the machine to the tractor using the correct hitch and ensuring all components are securely fastened. Unloading involves reversing this process. Regular maintenance includes checking and replacing worn out parts, lubricating moving parts, and ensuring the machine is cleaned after each use.
Why Choose the AGKNX's Agricultural Disc Harrows?
The 1BZ-2.0 disc harrow from AGKNX offers unparalleled productivity, durability, and reliability. Its high-quality construction, competitive pricing, and excellent after-sales service make it a preferred choice for many farmers. Do not hesitate to contact us to learn more about this product and to place your order today.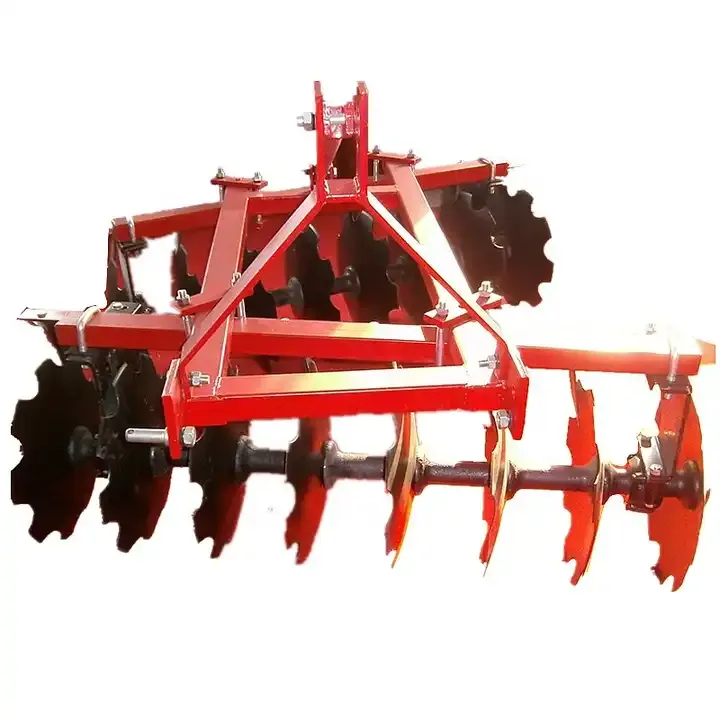 About AGKNX Machinery Co., Ltd.
AGKNX Machinery Co., Ltd. has over 10 years of experience in manufacturing high-quality agricultural machinery. The company's product line includes disc harrows, disc ploughs, rotary tillers, boom sprayers, fertilizer spreaders, and more. The company boasts a strong technical team, advanced production facilities, and a nationwide sales network. Its products are known for their excellent performance, reliability, and competitive pricing.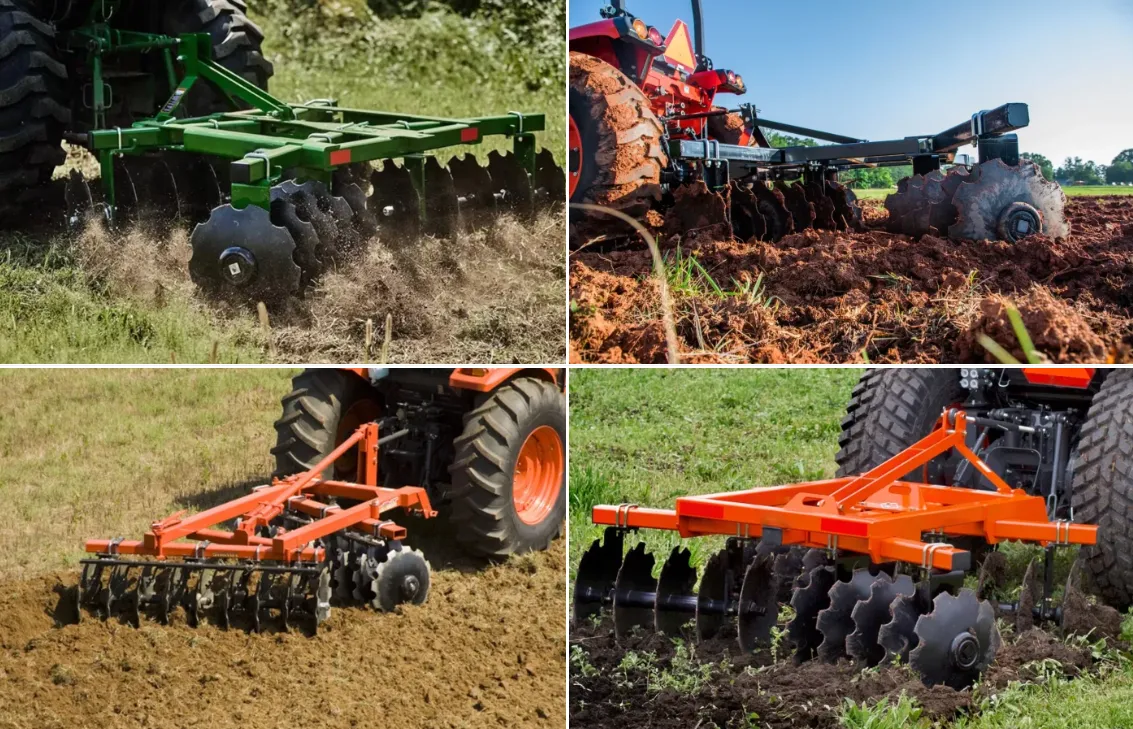 disc harrows Applications">
To learn more about the 1BZ-2.0 disc harrow, watch the product video below: