Description
The 1BZ-3.8 heavy duty tractor mounted 36pcs disc harrow is a high productivity farm cultivator, perfect for loosening land and cultivating soil. This new product of 2020 carries a one-year warranty and is trailed by power type. It has a standard size and weighs 2300 KG, and is sold with an iron frame package. With a tilling width of 3800mm and a depth of 15cm, it is powered by 130-150hp and has customizable color options. The disc blade accessories and combined soil preparation machine application make it ideal for farming industries. It can be shipped from the Qingdao port, and comes with a machinery test report and a video outgoing-inspection.
Features and Applications of the 1BZ-3.8 Disc Harrow
The 1BZ-3.8 Disc Harrow is an innovative farming equipment designed to deliver high productivity. It features a 36 disc blade system, enabling it to till a width of 3800mm and a depth of 15cm, ensuring comprehensive soil cultivation. With a net weight of 2450kg, it is a robust yet maneuverable piece of machinery. The disc harrow is designed for usage with 130-150hp tractors, providing it with ample power to manage even the most challenging terrains. It is suitable for a wide range of farming applications, including but not limited to, soil preparation, cultivation, and land loosening.
Working Principle, Installation, and Maintenance of the 1BZ-3.8 Disc Harrow
The 1BZ-3.8 Disc Harrow operates by being trailed behind a tractor. The power from the tractor drives the disc blades to rotate, cutting into the soil to break it up, aiding in the preparation of the land for planting. To install the harrow, it needs to be securely attached to the tractor using the appropriate hitch system. It's essential to regularly check and maintain the machine to ensure its longevity. This includes inspecting the disc blades for wear and tear, ensuring the bearings are well-lubricated, and keeping the machine clean from debris.
Why Choose the AGKNX's Agricultural disc harrows?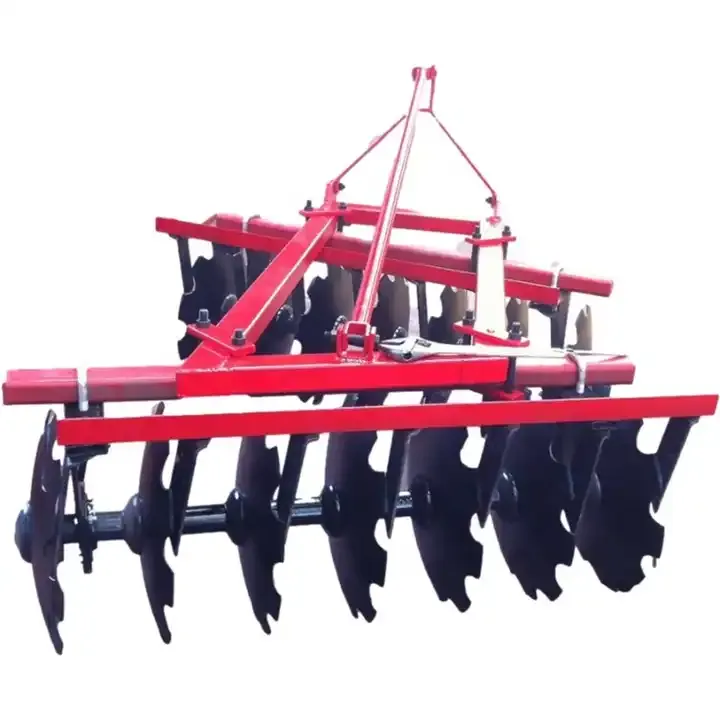 Opting for the AGKNX's Agricultural Disc Harrows means choosing products synonymous with high productivity, exceptional quality, and durability. The disc harrows are designed with usability and efficiency in mind, making them an invaluable asset for any farming operation. With comprehensive warranties and outstanding support services, you can buy with confidence. Don't wait, explore our range and elevate your farming practices to new heights with AGKNX's Agricultural Disc Harrows!
About AGKNX Machinery Co., Ltd.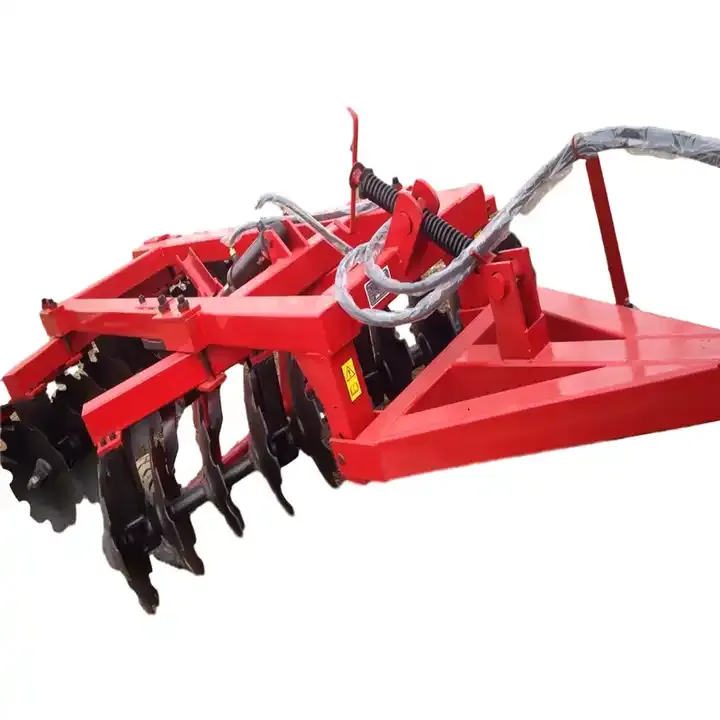 AGKNX Machinery Co., Ltd. is a leading manufacturer of agricultural machinery with over 10 years of experience. We specialize in a range of products including disc harrows, disc ploughs, disc blades, plough blades, rotary tillers, boom sprayers, fertilizer spreaders, and more. Our team of skilled technicians and advanced production technology ensures the highest quality of products. We are committed to providing innovative solutions that cater to the diverse needs of the agricultural industry.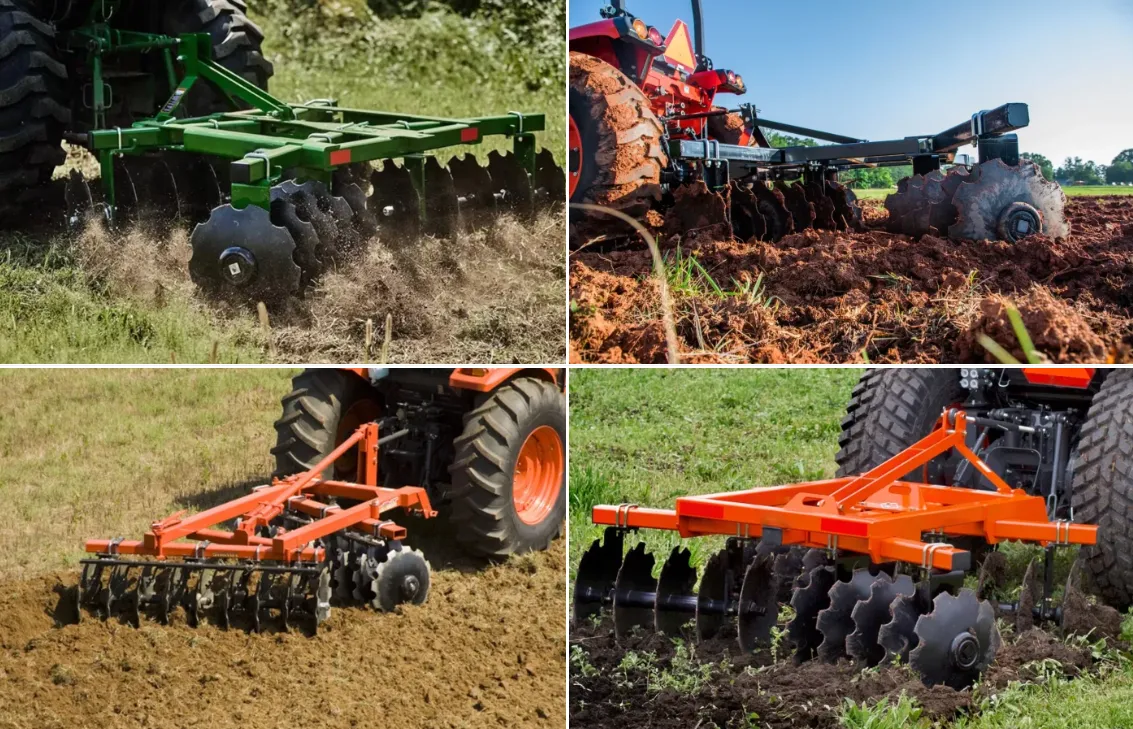 Get to Know the 1BZ-3.8 Disc Harrow Better
Experience the power and efficiency of the 1BZ-3.8 Disc Harrow firsthand by watching our introduction video. Click on the link below to learn more about this innovative piece of farming equipment.