Description
The 1BZ-2.2 big disc harrow with 20pcs notched disc blade is an advanced farm cultivator. It is a brand new product with a warranty of a year. It functions as a farm hard soil tillage operation machine and weighs about 1450kg. The machine has a high productivity rate, making it a key selling point. The machine is equipped with core components such as boron disc blade, square shaft, and RSP sealed bearing assembly. Its dimension is 4888*2420*1340mm, and it has a working width of 2200mm. It can work to a depth of 200-250mm.
Features and Applications of the 1BZ-2.2 Big Disc Harrow
The 1BZ-2.2 big disc harrow is a powerful farming tool designed for high productivity. It has 20pcs notched disc blades with a diameter of 26" (660mm). It is hydraulic trailed with the tractor for easy operation. This machine is ideal for farm hard soil tillage operations, making it a staple in agricultural settings. Its high productivity and efficiency make it a popular choice for farmers and agricultural enterprises.
Working Principle and Maintenance
The 1BZ-2.2 big disc harrow works by being trailed by a tractor. The notched disc blades cut through the soil, breaking up hard soil and preparing the land for planting. Its usage is not limited to tillage; it can also be used for stubble cleaning and soil leveling. The machine is easy to maintain, with a warranty of core components provided for six months. Regular inspection and proper storage can ensure the longevity of the machine.
Why Choose AGKNX's Agricultural Disc Harrows Products
Choosing AGKNX's agricultural disc harrows products means opting for quality, efficiency, and long-lasting durability. The 1BZ-2.2 big disc harrow is a testament to AGKNX's commitment to providing top-of-the-line agricultural tools. With its high productivity rate and robust build, it is designed to withstand the rigors of hard soil tillage operations. Learn more about the 1BZ-2.2 big disc harrow and how it can transform your farming practices. Contact AGKNX today and let us help you improve your agricultural productivity.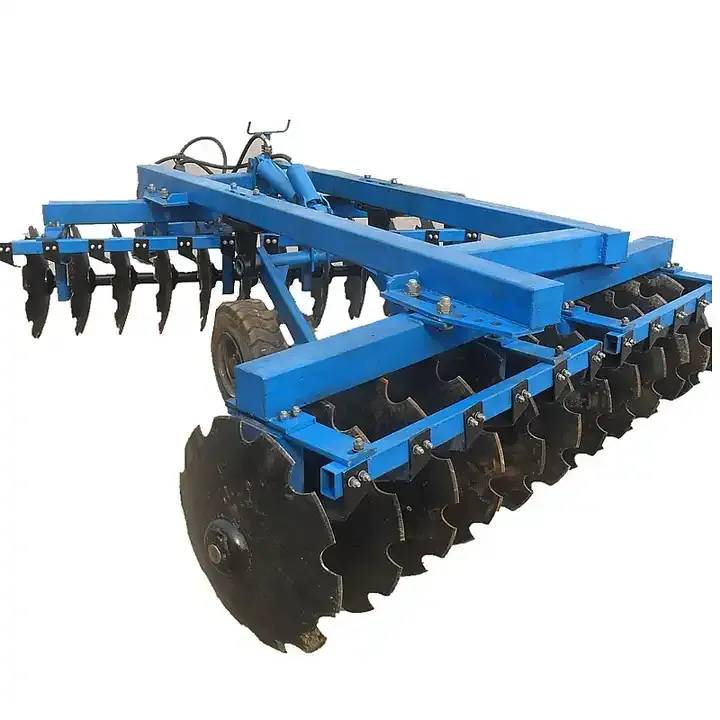 About AGKNX Machinery Co., Ltd.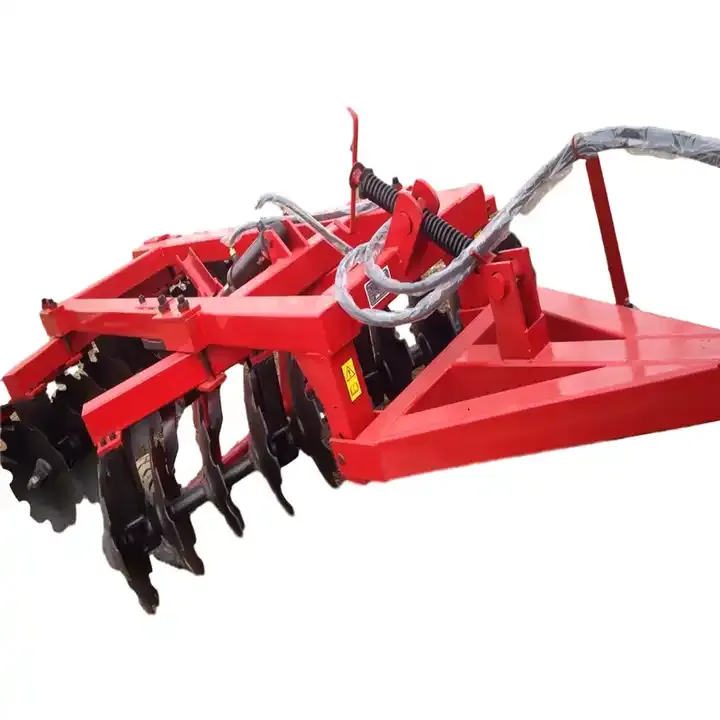 AGKNX Machinery Co., Ltd. has been a reliable name in the agricultural machinery industry, specializing in a range of products such as disc harrows, disc ploughs, disc blades, plough blades, rotary tillers, boom sprayers, fertilizer spreaders, furrow ploughs, potato planters, and more. With a team of 100 dedicated employees, including 20 technical staff and five senior R&D personnel, we provide innovative and high-quality products to our clients.
We take pride in our strong production technology and advanced equipment, which includes lathing, milling, planing, stamping, cutting plate, and electric welding machines. Our products are known for their excellent performance, dependable quality, and complete specifications. They are widely used across the country and are exported to Europe, America, Africa, the Middle East, and Southeast Asia.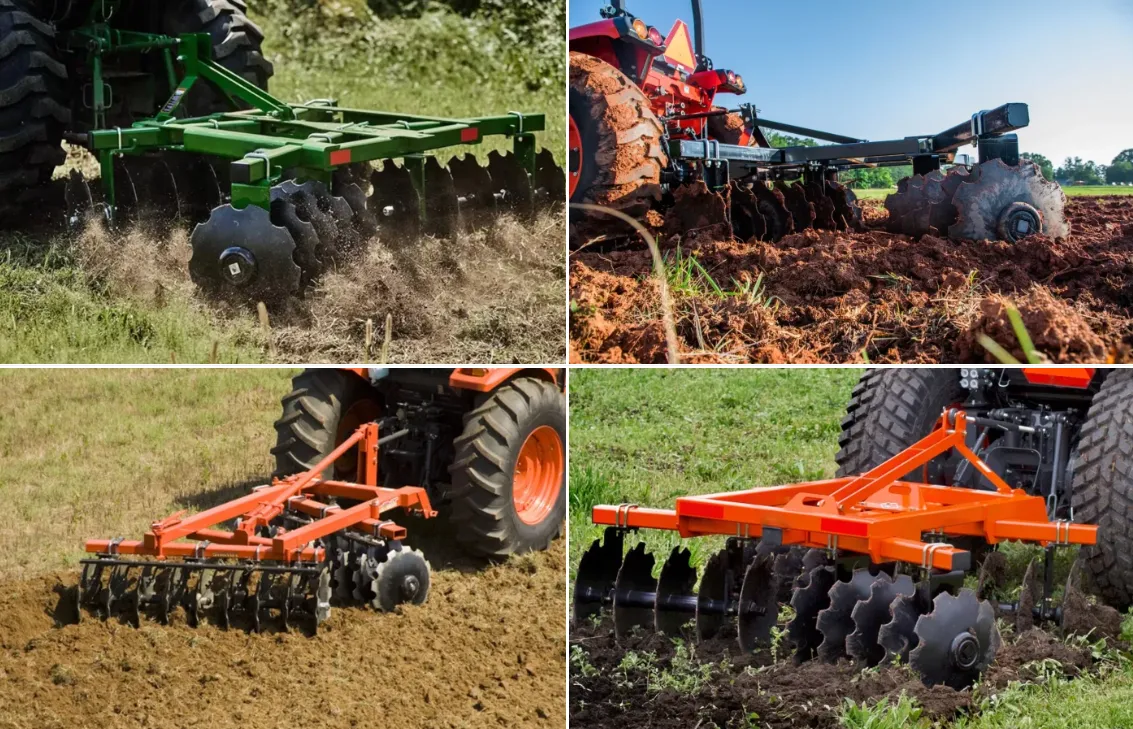 Watch the 1BZ-2.2 Big Disc Harrow in Action
Interested in seeing the 1BZ-2.2 big disc harrow in action? Check out this video to learn more about its features, how it works, and how it can benefit your farming operations.