Description
Introducing the 1BZ-2.5, a heavy-duty offset disc harrow with 24 blades that offers high productivity for your farming needs. With a tilling width of 2500mm and a tilling depth of 15cm, this new product of 2020 is perfect for loosening land and cultivating soil. This trailed farm cultivator comes with a one-year warranty, weighs 1600 KG, and has a standard size. It is suitable for farms and comes with a disc blade accessory.
Features and Applications
The 1BZ-2.5 is a high-performance machine that ensures high productivity. It uses a bearing as its core component, which guarantees durability and efficiency. The machine is designed to match a power range of 90-120hp, making it versatile for different farming needs. It is also customizable, with options for color customization. The cultivator is designed for soil loosening and comes with an application for combined soil preparation. This machine's net weight is 1550kg, making it robust and sturdy for heavy-duty cultivation tasks.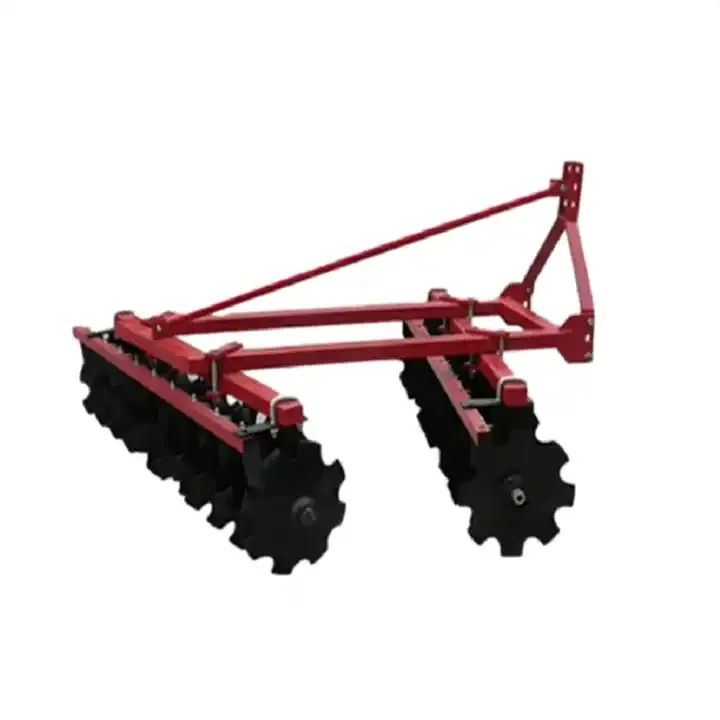 Working Principle, Installation, and Maintenance
The 1BZ-2.5 operates by rotating its disc blades into the ground to break up soil, making it suitable for soil cultivation. Installation involves attaching the machine to the tractor. The machine is designed to be easy to maintain, with the core components easily accessible for any necessary repairs or replacements. Regular maintenance checks are recommended to ensure the machine is in top working condition.
Discover AGKNX's Agricultural disc harrows Products
Upgrade your farming operations with AGKNX's range of agricultural disc harrows products. With proven performance and competitive prices, our machines are a great investment for any farm. Contact us today to learn more about our products and how they can benefit your agricultural operations.
Why Choose AGKNX's Agricultural Disc Harrows Products?
AGKNX Machinery Co., Ltd. has been engaged in the research and development of agricultural machinery, such as disc harrows, disc ploughs, disc blades, plough blades, rotary tillers, boom sprayers, fertilizer spreaders, furrow ploughs, potato planters, agricultural cultivators, land levelers, potato harvester, harvest machines, wheat seeders, corn seeders, and soil-loosening shovels. Our company has more than 100 employees, among which there are 20 technical technical staff and five senior R&D personnel.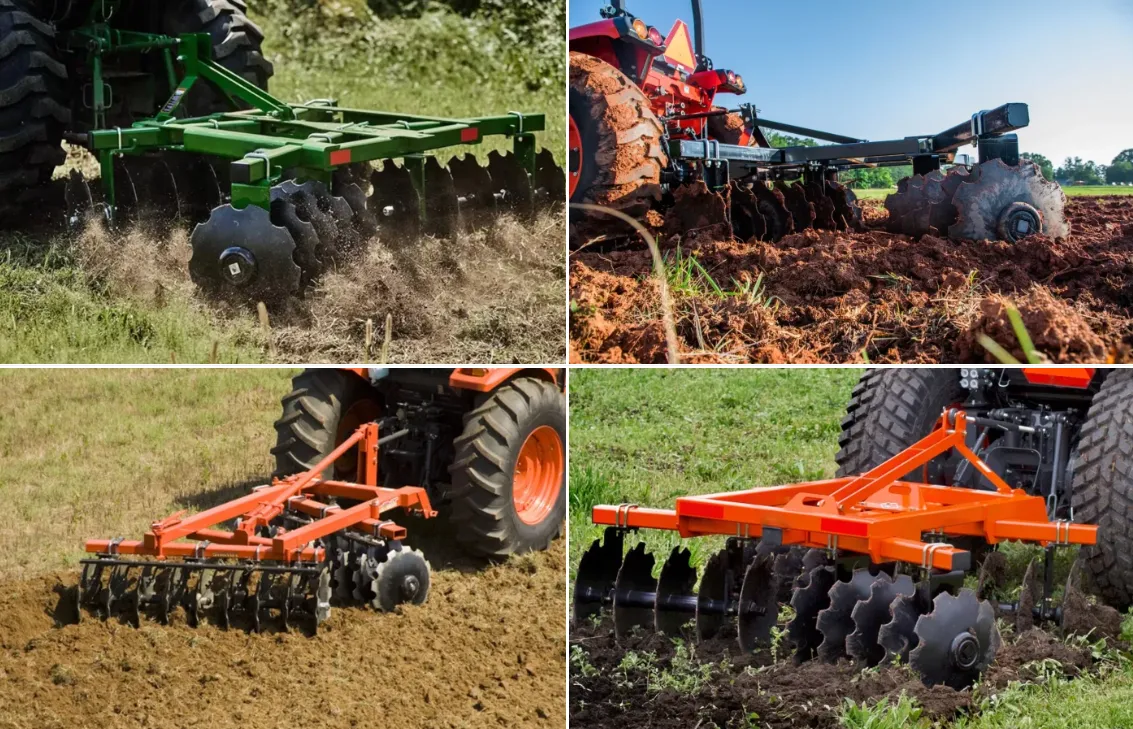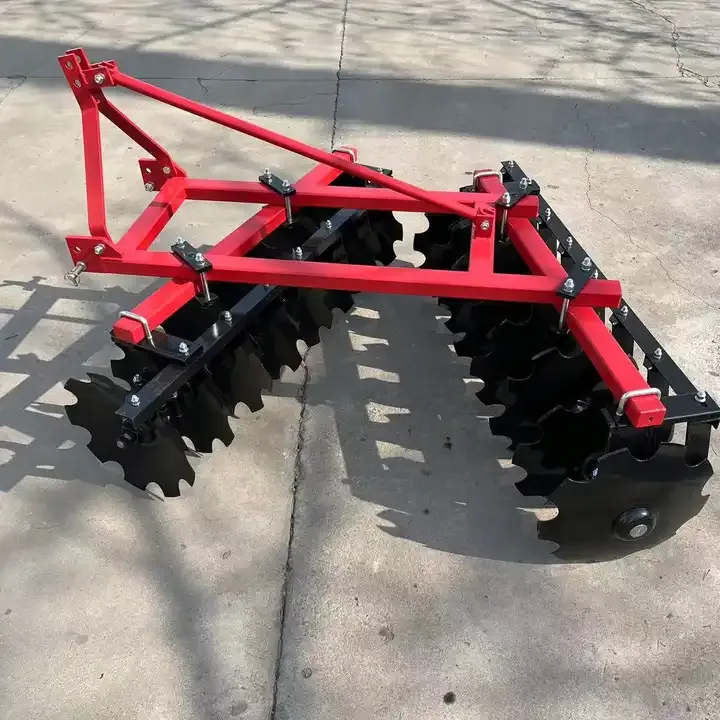 Explore More with AGKNX
Learn more about the 1BZ-2.5 and other agricultural machinery products by watching our introduction video.