Description
Introducing the 1BZ-3.0 Hydraulic Offset heavy disc harrow/plough, a top-tier agricultural equipment renowned for its high productivity. This disc harrow comes with a one-year warranty and weighs approximately 1600 KG. It is an innovative product that undergoes rigorous outgoing inspection, backed up by a detailed machinery test report. The core components, particularly the bearing, are under warranty for a year. The primary use of this disc harrow is to loosen land, making it an essential tool for any modern farming operation. Packaged meticulously, 50 pieces are packed in a single pallet for secure and organized transportation.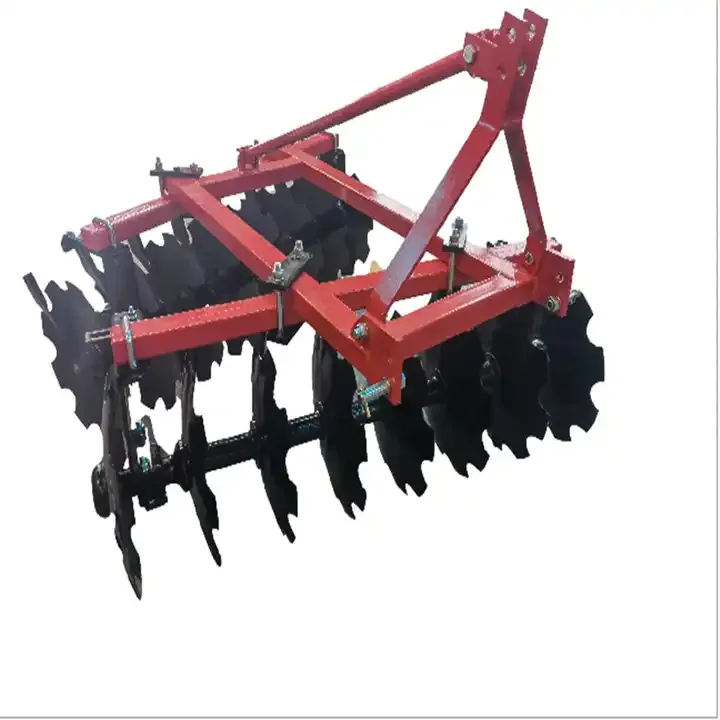 Features and Applications of the 1BZ-3.0 Hydraulic Offset Heavy Disc Harrow/Plough
The 1BZ-3.0 Hydraulic Offset heavy disc harrow/plough is a unique type of agricultural machinery designed to enhance productivity in farming operations. Its primary function is to cultivate the soil where crops are to be planted. It is also used to chop up unwanted weeds or crop remainders. This heavy-duty equipment ranks high in durability and performance, boasting a weight of 1600 KG, and its use is not limited to specific industries.
Working Principle, Installation, and Maintenance
The 1BZ-3.0 Hydraulic Offset heavy disc harrow/plough operates by cutting into the soil via the disc blades, which are attached to the harrow in a way that allows them to roll through the soil. For installation, the disc harrow is attached to a tractor or a suitable farm vehicle. The disc blades should be checked regularly for any damage or wear and tear, and replaced as necessary to ensure optimal performance.
Why Choose AGKNX's Agricultural disc harrows?
With AGKNX's agricultural disc harrows, you get a product that ensures high productivity and superior performance. The disc harrows are designed with the end user in mind, ensuring easy operation and minimal maintenance. Furthermore, the one-year warranty on both the product and core components assures you of our commitment to quality and customer satisfaction. So why wait? Contact us today to purchase your 1BZ-3.0 Hydraulic Offset heavy disc harrow/plough and take your farming operations to the next level.
About AGKNX Machinery Co., Ltd.
AGKNX Machinery Co., Ltd. has more than a decade of experience in the development and manufacture of agricultural machinery. Our range of products includes disc harrows, disc ploughs, disc blades, plough blades, rotary tillers, boom sprayers, fertilizer spreaders, furrow ploughs, potato planters, and many more. We boast a team of over 100 dedicated employees, including 20 technical staff and five senior R&D personnel. Our production technology is advanced, and we use the CAD computer-aided design system to ensure the precision and quality of our products.
Our main products include 12~160HP tractor disc harrows, disc ploughs, lawn mowers, rotary tillers, moldboard plows, deep plowing machines, and agricultural machinery parts. Our products are reliable, excellent in performance, and are sold all over the country and exported around the world.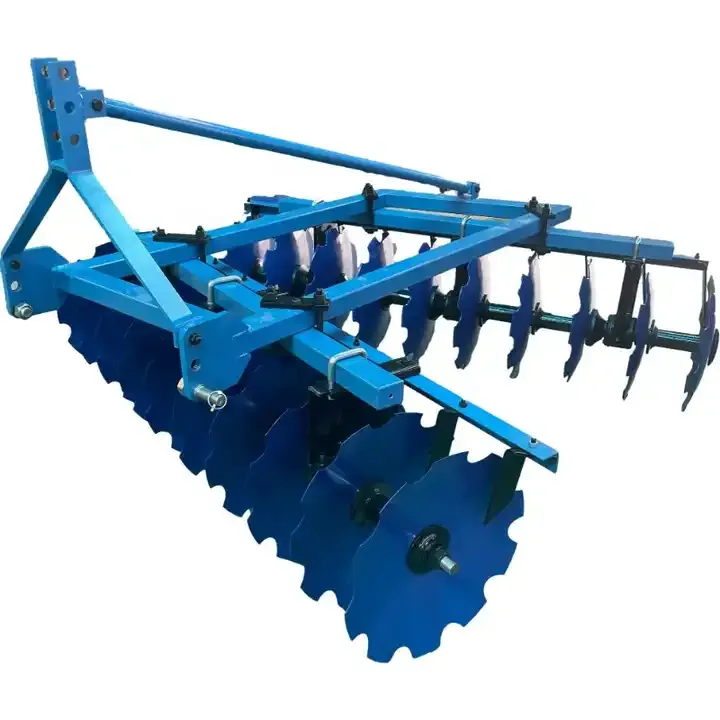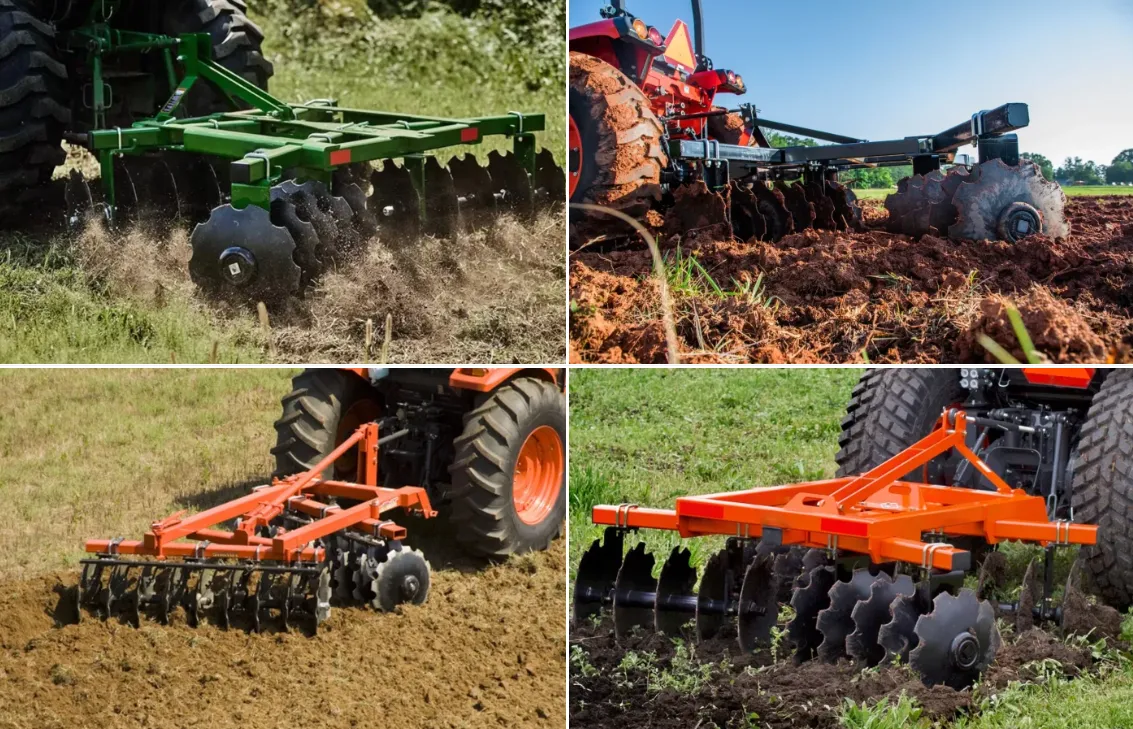 Watch Our Product Video
To learn more about our products, particularly the 1BZ-3.0 Hydraulic Offset heavy disc harrow/plough, check out the video below: