Description
The 1BZ Series Notched Heavy Duty Blade Disc Harrow is a superior piece of agricultural equipment designed for high productivity. With a weight of 1350KG, it's built for robust handling and durability. It's a new product for 2023, featuring a one-year warranty on its core components, especially its bearing. Ideal for loosening land, it's a key tool for modern farming. Packaged 50 pieces per pallet, it's easy to transport and ready for deployment in the field.
Features and Applications of the 1BZ Series Notched Heavy Duty Blade Disc Harrow
Product Features
This disc harrow is not just any ordinary disc harrow. It's a high-productivity machine designed with cutting-edge technology. It comes with a video outgoing-inspection and a provided machinery test report, ensuring you receive a product that meets the highest quality standards. It's also equipped with a bearing as a core component, which guarantees a smooth and efficient operation.
Applications
Designed to loosen land, this disc harrow is perfect for preparing your soil for planting. It cuts into the soil, breaking up old crop material and weeds, and enhancing the texture and fertility of your soil. It's a tool you can't afford to miss if you want to increase the productivity of your farm.
How the 1BZ Series Notched Heavy Duty Blade Disc Harrow Works
The blade disc harrow operates by using multiple rotating discs to cut into and turn over the soil. As the harrow moves across the field, the notched blades cut into the soil, breaking up compacted areas and allowing moisture and nutrients to penetrate more deeply.
Installation and Maintenance
Installing and maintaining your blade disc harrow is easy. Simply attach it to your tractor and it's ready for use. Regular maintenance involves checking the bearings for wear and tear, and replacing them if necessary. It's also crucial to ensure the blades are sharp for optimal performance.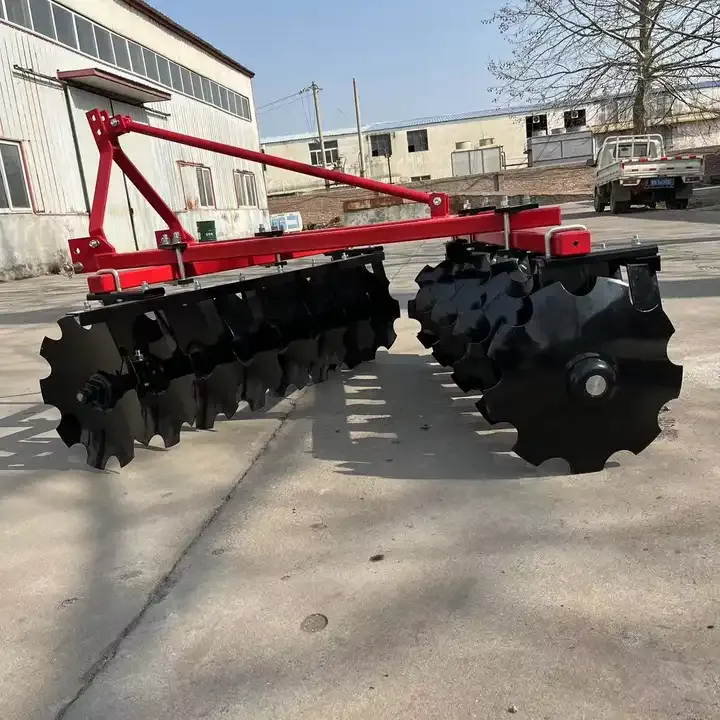 Why Choose AGKNX's Agricultural disc harrows Products?
AGKNX offers a range of quality agricultural disc harrows products. With over a decade of experience in the industry, we provide reliable, high-performing machinery that will increase your farm's productivity. Our products are not only top-of-the-line, but we also offer excellent after-sales service.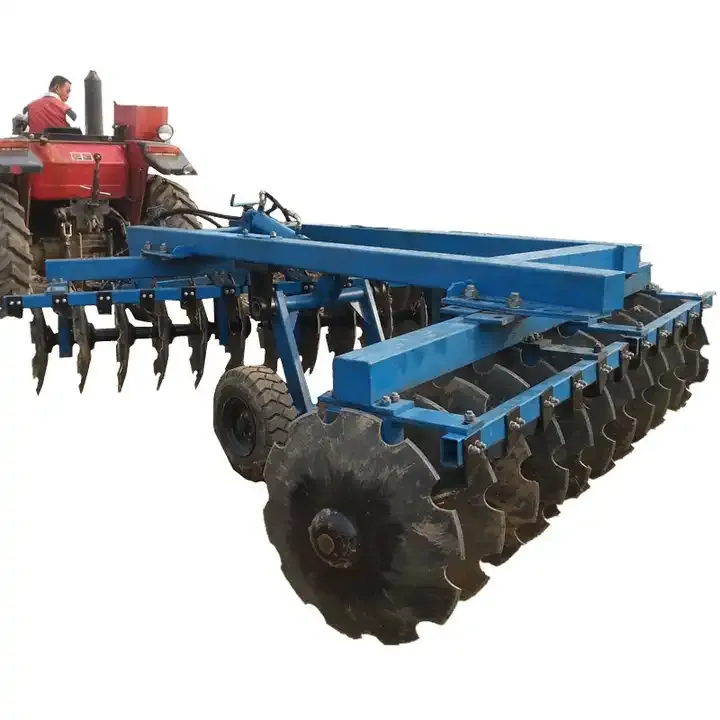 Experience the AGKNX Difference!
AGKNX Machinery Co., Ltd. has been leading the way in agricultural machinery research and development. Our products, from disc harrows to disc ploughs, disc blades to plough blades, rotary tillers to boom sprayers, and so much more, are designed with the farmer in mind.
We have over 100 employees, including 20 technical staff and five senior R&D personnel. With our advanced CAD computer-aided design system and two production lines, we produce a range of high-quality, reliable, and excellent-performing agricultural machinery.
Get in Touch Today!
At AGKNX, we're not just selling products – we're providing solutions to make farming more efficient, productive, and profitable. Contact us today and let our team help you choose the right machinery for your needs.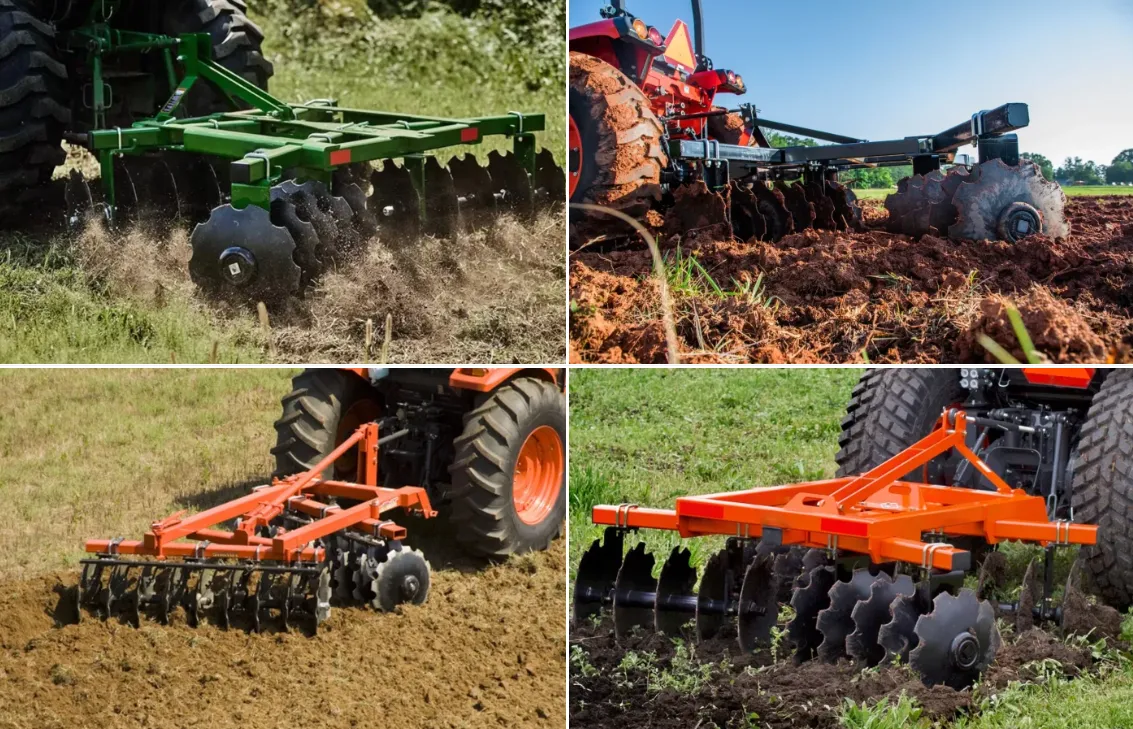 Watch Our Product in Action
Get a closer look at our agricultural disc harrows in action and see for yourself why AGKNX is the trusted name in agricultural machinery. Click the link below to watch the video: