Description
Introducing our 24pcs medium size disc harrow, a reliable and high-performance agricultural tool that guarantees high productivity. This top-tier product comes with a one-year warranty and weighs 760kg. Each disc harrow is meticulously inspected through video outgoing-inspection, with a machinery test report provided for assurance. This product is part of our New Product 2023 line and is designed for use on various types of agricultural land.
Key Features and Applications of Our Disc Harrow
This disc harrow is an essential piece of agricultural equipment designed to cultivate the soil where crops are to be planted. It is used to chop up unwanted weeds or crop remainders, making it easier for seeds to take root in the ground. The core component of this disc harrow is the bearing, which is designed for high productivity and long-term use. Our disc harrow is not only robust but also user-friendly, making it suitable for both small-scale farming and large-scale agricultural operations.
Working Principle and Maintenance
The disc harrow works by cutting into the ground using a series of rotating steel discs. As the harrow is pulled along the field, the discs rotate, breaking up the soil and uprooting any weeds. The disc harrow is easy to install and unload, making it a practical solution for various farming needs.
For maintenance, it is recommended to inspect the disc harrow regularly for any wear or damage, especially on the bearings and discs. Periodic greasing of the bearings is also necessary to ensure smooth operation. Always remember that proper maintenance extends the lifespan of the machine and maintains optimal performance.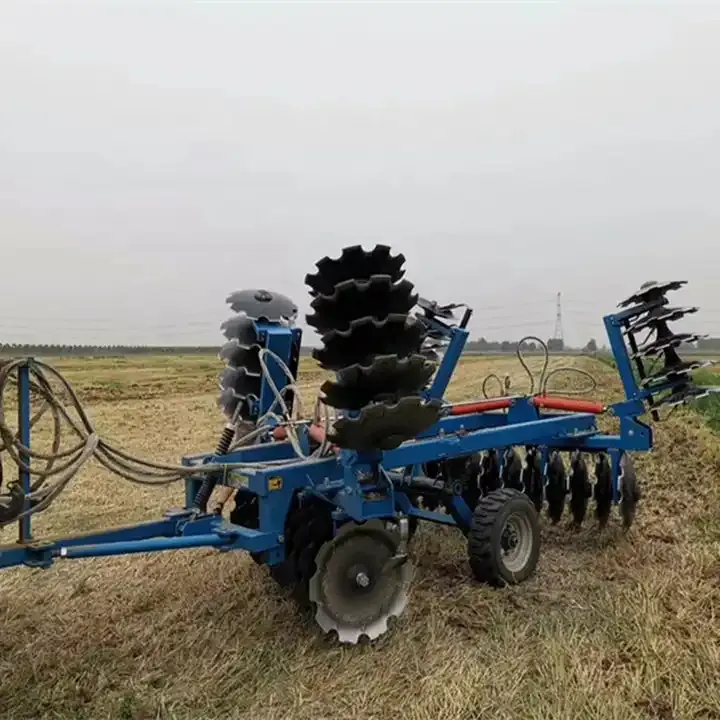 Why Choose Our Disc Harrow?
Choosing our disc harrow means investing in quality, performance, and productivity. Our disc harrow is designed for efficient land cultivation, offering high productivity and excellent performance. We also provide after-sales services and technical support, ensuring that our customers can get the most out of our products. We invite you to learn more about our disc harrow and encourage you to contact us for any inquiries or purchase.
About AGKNX Machinery Co., Ltd.
AGKNX Machinery Co., Ltd. has been engaged in the research and development of a wide variety of agricultural machinery, including disc harrows, disc ploughs, disc blades, plough blades, rotary tillers, boom sprayers, fertilizer spreaders, furrow ploughs, potato planters, agricultural cultivators, land levelers, potato harvester, harvest machines, wheat seeders, corn seeders, and soil-loosening shovels. Our company boasts of a team of over 100 dedicated employees, including 20 technical staff and five senior R&D personnel. We utilize advanced casting, forging, machining, heat treatment, and lacquering production lines, aided by our CAD computer-aided design system. Our products are known for their reliability, excellent performance, and comprehensive specifications, making them a top choice for farmers around the world.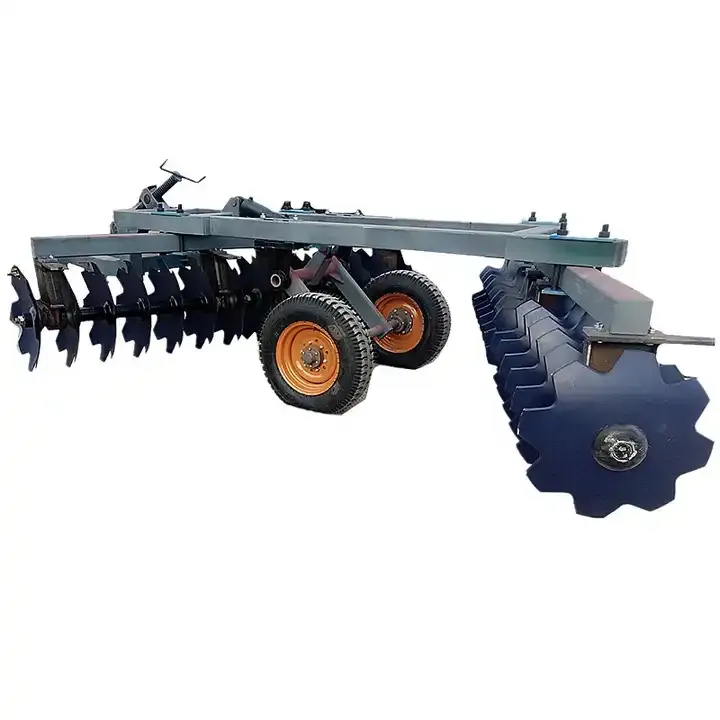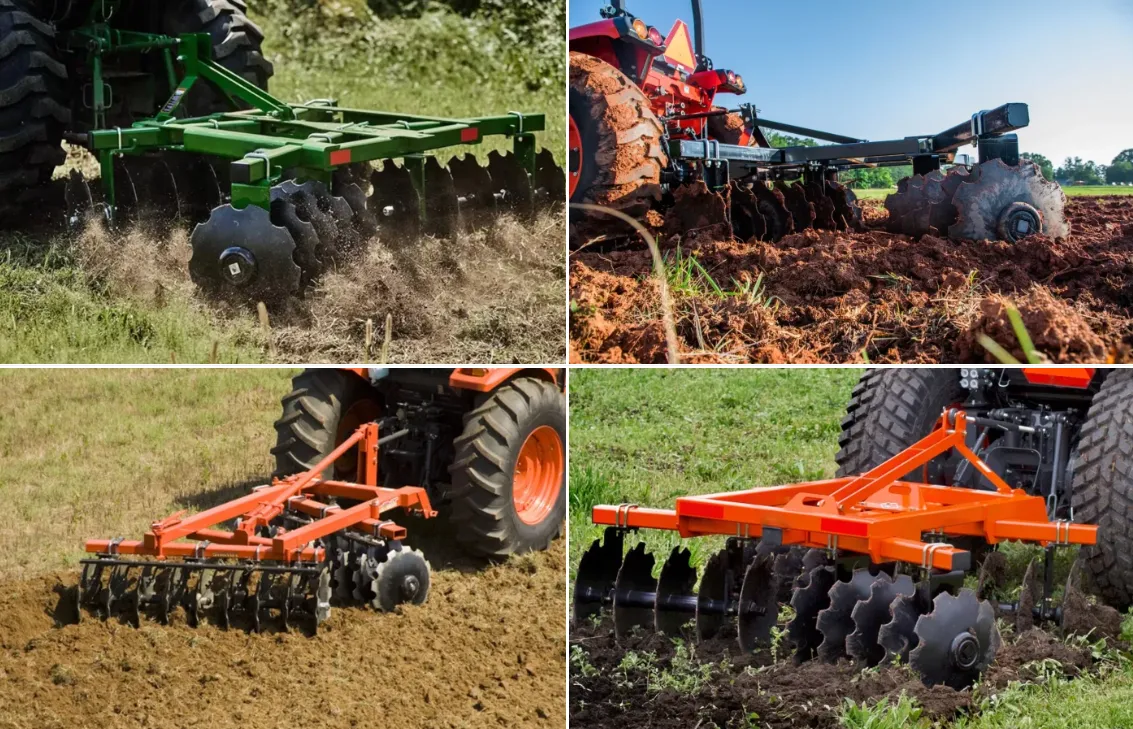 disc harrows Applications">
Watch Our Product Video
Learn more about our disc harrow and see it in action by watching our product video.