Description
Introducing the 3W-400-8 tractor mounted farm boom sprayer, a highly productive, new pump sprayer designed explicitly for agricultural use. This popular machine is suitable for farms and other agricultural industries, with a diameter of 140 cm and a weight of 165 KG. The Pressure Tractor Boom Sprayer boasts a capacity of 300L-6m, a spray width of 8m, and is powered by ??40hp. With a six-month warranty on both the machine and core components, the sprayer is available in customized colors. The product is manufactured by EP, requires a minimum order quantity of 1pcs, and is ISO9001 certified.
Product Advantages and Applications
The Pressure Tractor Boom Sprayer is a reliable, efficient, and high-quality farm tool designed to meet your agricultural needs. Its extensive spray width and capacity make it ideal for large-scale farming, ensuring uniform application of pesticides, herbicides, or fertilizers. The sprayer's robust construction ensures durability and longevity, while its high productivity makes it an indispensable asset for any farm.
Working Principle, Installation, Unloading, and Maintenance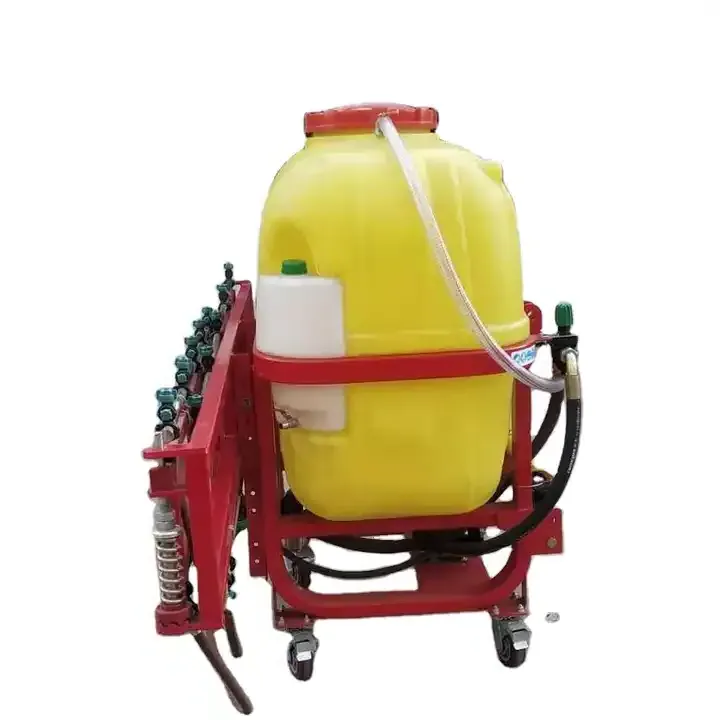 The sprayer operates on a simple yet effective pump mechanism. To install it, attach the sprayer to the tractor's three-point linkage system. Unloading is just as easy – simply detach the machine from the linkage. Regular maintenance, such as cleaning after use and timely replacement of worn-out parts, guarantees long-term efficiency and productivity.
Promoting AGKNX's Agricultural Boom Sprayer Products
Make the smart choice for your farm. Opt for AGKNX's agricultural boom sprayer products. Known for their high productivity and durability, these sprayers are designed to maximize your farm's potential. Contact us today to learn more about our products and make your purchase!
Why Choose AGKNX's Agricultural Boom Sprayer Products?
Our products offer incredible benefits, including high productivity, durability, and ease of use. These advantages, coupled with our excellent customer service and competitive pricing, make us the preferred choice for many farmers.
About AGKNX Machinery Co., Ltd.
AGKNX Machinery Co., Ltd. has been serving the agricultural industry with high-quality machinery since 2006. Our extensive product range includes rotary tillers, PTO shafts, disc harrows, disc ploughs, disc blades, rotary tillers, box scraper, sickle bar mowers, rotary mower, flail mower, boom sprayers, fertilizer spreaders, furrow ploughs, potato planters, plough blades, agricultural cultivators, potato harvester, agricultural trailers, corn seeder, wheat seeder, vegetable seeder, harvest machines, post hole digger, wheat seeders, corn seeders, agricultural subsoiler, and soil-loosening shovels. We are committed to innovation, quality, and customer satisfaction.