Description
Introducing the 3W-800-12 Agricultural Tractor Mounted Boom Sprayer, a high productivity, pump-type sprayer designed for extensive use in farms and agricultural settings. It is a new machine, popular due to its efficiency and high capacity. This sprayer comes with a 6 months warranty on all core components, including the bearing. With a spray width of 8m and power of 65hp, it ensures wide coverage for your agricultural spraying needs. The pressure tractor boom sprayer offers a capacity of 1000L and is customizable in color. The sprayer is ISO9001 certified, guaranteeing quality performance and reliability.
Advantages and Applications of the 3W-800-12 Agricultural Tractor Mounted Boom Sprayer
This sprayer is not just a machine, it's an investment into your farming efficiency. The high productivity of the sprayer is due to its powerful pump system and wide spraying width. This sprayer is ideal for applying pesticides, fertilizers, and other treatments on a large scale in agricultural settings. Its large capacity of 1000L ensures that you can cover a large area without constant refills. The customizable color option allows you to match the sprayer with your other farm equipment or branding preferences.
Working Principle, Installation, and Maintenance of the 3W-800-12 Agricultural Tractor Mounted Boom Sprayer
The sprayer operates through a powerful pump system which disperses the spray across a width of 8m. Installing it is straightforward as it is designed to be mounted on the tractor with ease. A detailed user manual accompanies the product to guide users on the installation process and maintenance procedures. Regular cleaning and maintenance are recommended to ensure the longevity and efficiency of the sprayer.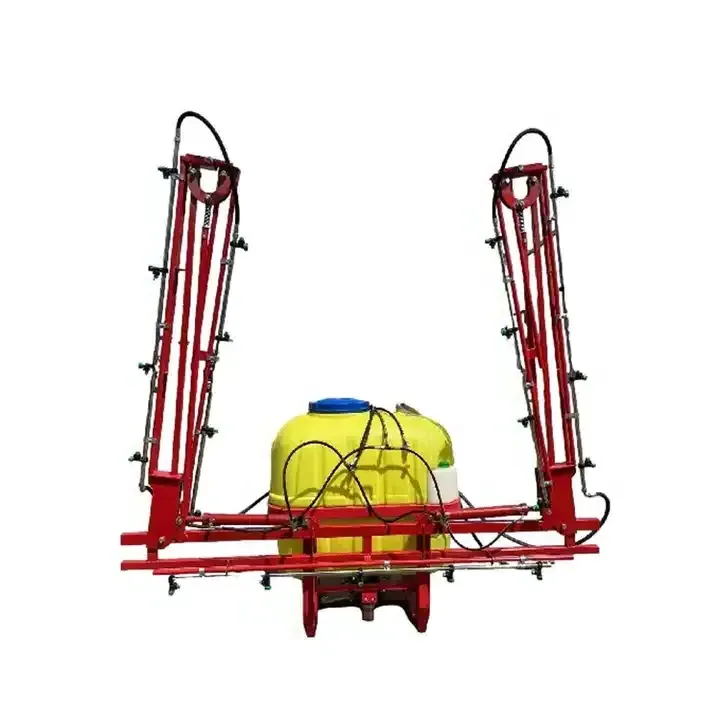 Purchasing the 3W-800-12 Agricultural Tractor Mounted Boom Sprayer
Take control of your farm's productivity with AGKNX's Agricultural Boom Sprayer products. This sprayer is a game-changer for your farm's efficiency. Contact us today to learn more about the product and make a purchase that will revolutionize your farming practices.
Why Choose AGKNX's Agricultural Boom Sprayer Products?
AGKNX Machinery Co., Ltd. has been a leading player in the research and development of agricultural machinery for over a decade. We specialize in creating durable and efficient farm equipment that caters to a wide range of farming needs. Our robust line of products includes rotary tillers, PTO shafts, disc harrows, disc ploughs, disc blades, rotary tillers, box scraper, sickle bar mowers, rotary mower, flail mower, boom sprayers, fertilizer spreaders, furrow ploughs, potato planters, plough blades, agricultural cultivators, potato harvester, agricultural trailers, corn seeder, wheat seeder, vegetable seeder, harvest machines, post hole digger, wheat seeders, corn seeders, agricultural subsoiler, and soil-loosening shovels.
AGKNX Machinery Co., Ltd: Your Trusted Partner in Agricultural Machinery
With more than 100 dedicated employees, including 20 technical staff and five senior R&D personnel, we are committed to providing high-quality, reliable, and efficient farm machinery. Our advanced production technology and equipment ensure that our products meet and exceed industry standards.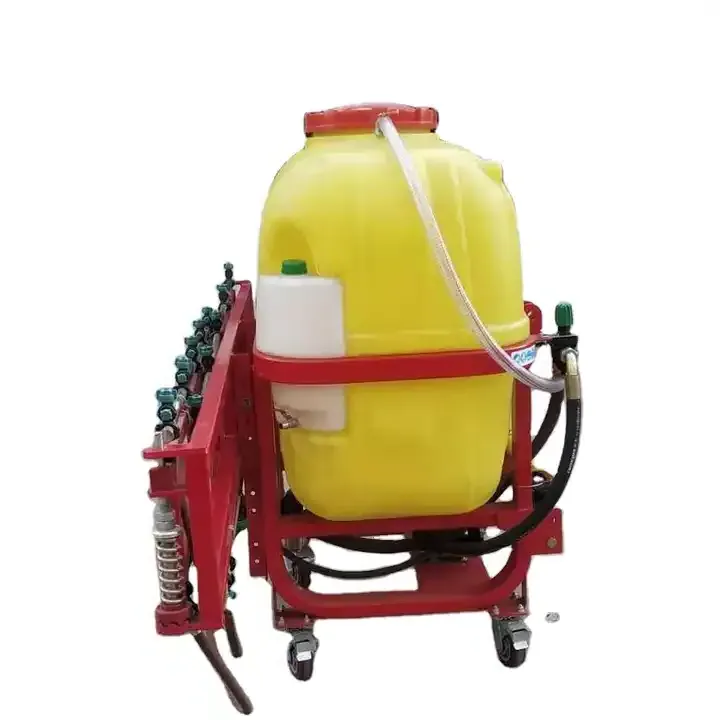 Our products are trusted by farmers across the country and around the world. They are exported to various countries and regions in Europe, America, Africa, the Middle East, and Southeast Asia all year round. We invite you to experience the AGKNX difference and witness how our products can transform your farming practices.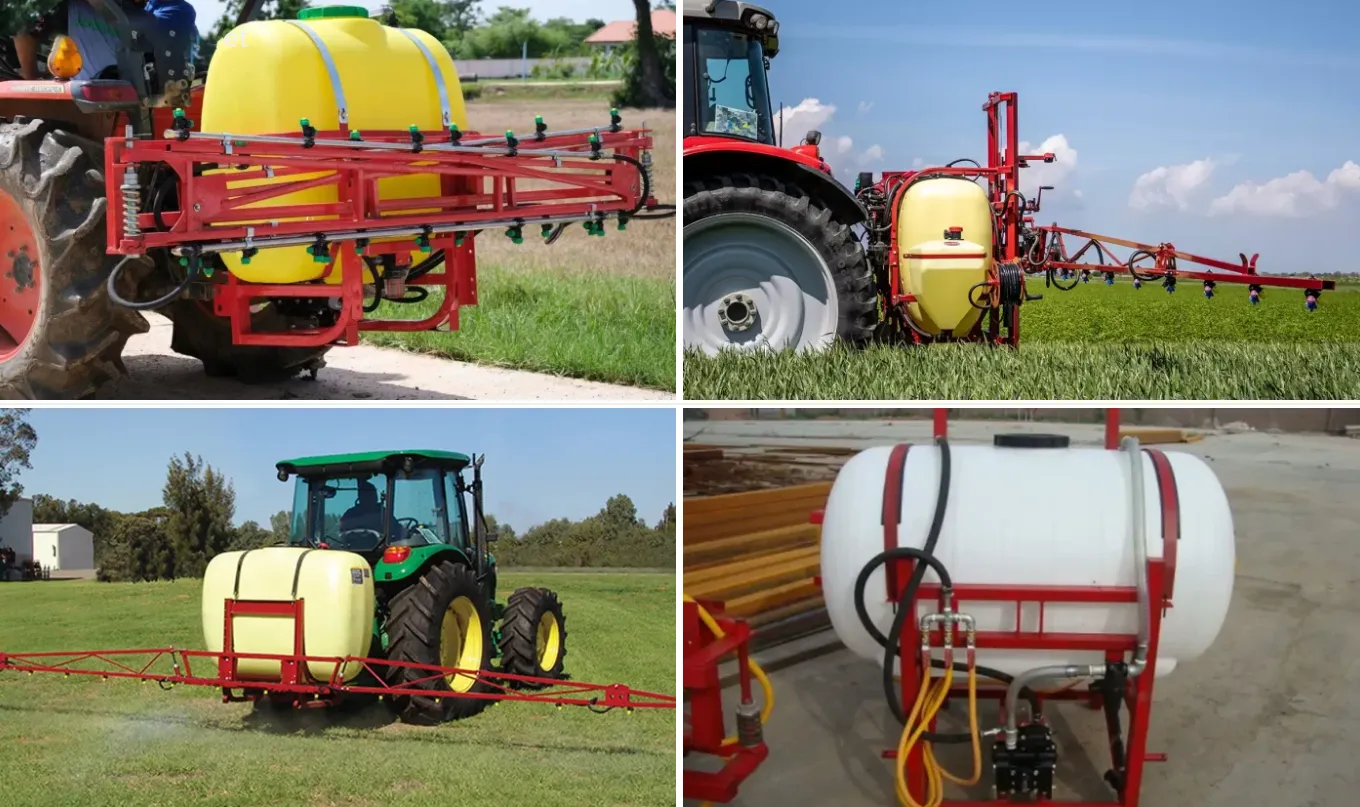 See the 3W-800-12 Agricultural Tractor Mounted Boom Sprayer in Action
If you need a visual representation of how the 3W-800-12 Agricultural Tractor Mounted Boom Sprayer works, we've got you covered. Check out this video to see the sprayer in action and witness firsthand how it can revolutionize your farming practices.