Description
Introducing the 3WFQ-2000L, an innovative solution for efficient agricultural spraying. This high-capacity, air blast boom sprayer is designed for extensive use in orchards, vineyards, and fruit gardens. With a sprayer type of pump and a usage specifically geared towards agriculture, it is a valuable asset for farms and other applicable industries. The product is new and comes with a 1-year warranty, ensuring its high productivity and reliability.
Product Specifications and Features
The 3WFQ-2000L is a robust machine featuring a German-engineered spray nozzle, ensuring optimal spray coverage and efficiency. With a substantial weight of 800 KG, it is built for heavy-duty use in various agricultural settings. The sprayer encompasses a diameter of 80 cm and a spray width of 22 meters, making it ideal for large scale operations.
Installation, Operation and Maintenance
Given its power requirement of 30hp or more, the 3WFQ-2000L is easy to install on any compatible tractor. The operation is straightforward, and unloading after use is a breeze. Regular maintenance, such as checking the condition of the bearings, the core component of the machine, is recommended for optimum performance.
Why Choose the 3WFQ-2000L Sprayer?
Backed by AGKNX's reputation, the 3WFQ-2000L sprayer promises high productivity and superior performance. With its ISO9001 certification, customers can rest assured of its quality and reliability. It boasts a customizable color scheme, a modern fog system, and a comprehensive machinery test report. Its key selling point is the high productivity it offers, making it an indispensable tool for any farm.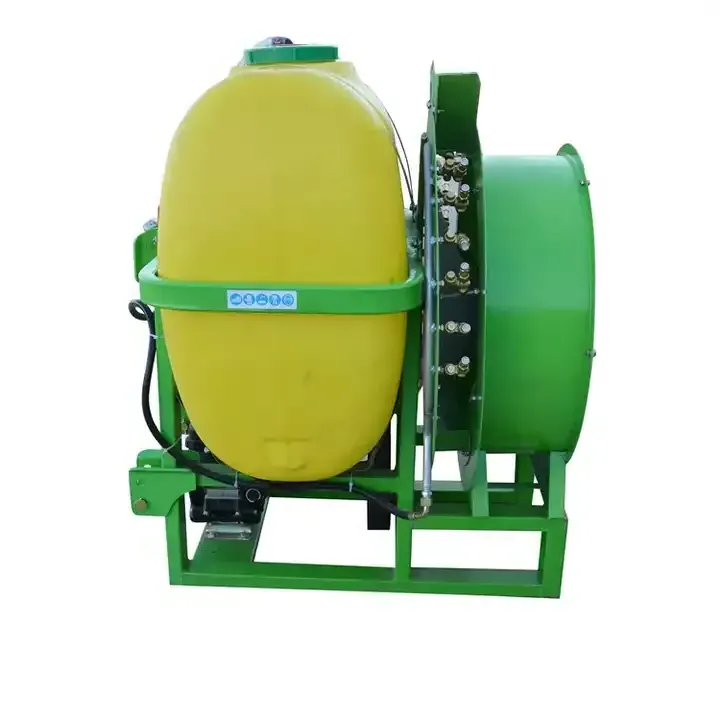 About AGKNX Machinery Co., Ltd
AGKNX Machinery Co., Ltd is a leading name in the research, development, and production of agricultural machinery. With over 100 employees, including 20 technical staff and 5 senior R&D personnel, AGKNX provides a diverse range of agricultural machinery such as rotary tillers, PTO shafts, disc harrows, disc ploughs, disc blades, rotary tillers, box scrapers, sickle bar mowers, rotary mowers, flail mowers, boom sprayers, fertilizer spreaders, and more.
The company's strong production technology, advanced equipment, and over ten years of experience guarantee the quality and reliability of their products. AGKNX's products are sold all over the country and exported to many countries and regions in Europe, America, Africa, the Middle East, and Southeast Asia.
Discover the 3WFQ-2000L in Action
Get a closer look at the 3WFQ-2000L sprayer and see it in action in the video below:
Conclusion
Equip your farm with the 3WFQ-2000L Orchard Fruit Garden Vineyard Trailer Tank Air Blast Boom Sprayer for enhanced productivity and efficiency. Contact AGKNX today to learn more about their products and make a purchase.