Description
The 600L Agricultural Tractor Mounted Boom Sprayer is a high productivity, pump type sprayer mainly used in the farming sector. Designed for use on farms, this new and popular machine weighs 220 KG and has a spray width of 12 meters. It operates with a power of ??30hp and requires a tractor with a minimum of 30hp to function. This sprayer has a 6-month warranty and is ISO9001 certified. Its core components consist of bearings, and it comes in customized colors. The machine is delivered in an iron case and salver, with delivery expected within 15 days after receiving the advance payment.
Unpacking the Features of the 600L Agricultural Tractor Mounted Boom Sprayer
The 600L Agricultural Tractor Mounted Boom Sprayer is a versatile, efficient, and robust machine designed to enhance productivity in the agricultural sector. This sprayer is specifically designed for large-scale agriculture, such as farm fields and commercial farming operations. It has the capacity to hold up to 600L of liquid, making it an ideal tool for large-scale spraying tasks such as pesticide and herbicide application.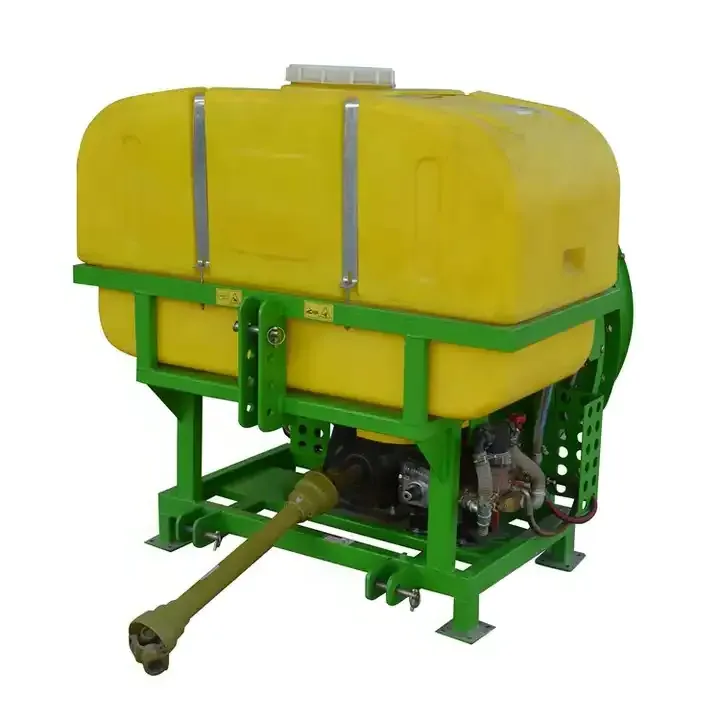 This boom sprayer boasts a diameter of 140 cm, making it capable of covering a large area in a single pass. Its extended spray width of 12 meters further enhances its coverage capacity. The sprayer comes with a machinery test report and a video outgoing-inspection report, ensuring the machine's quality and performance.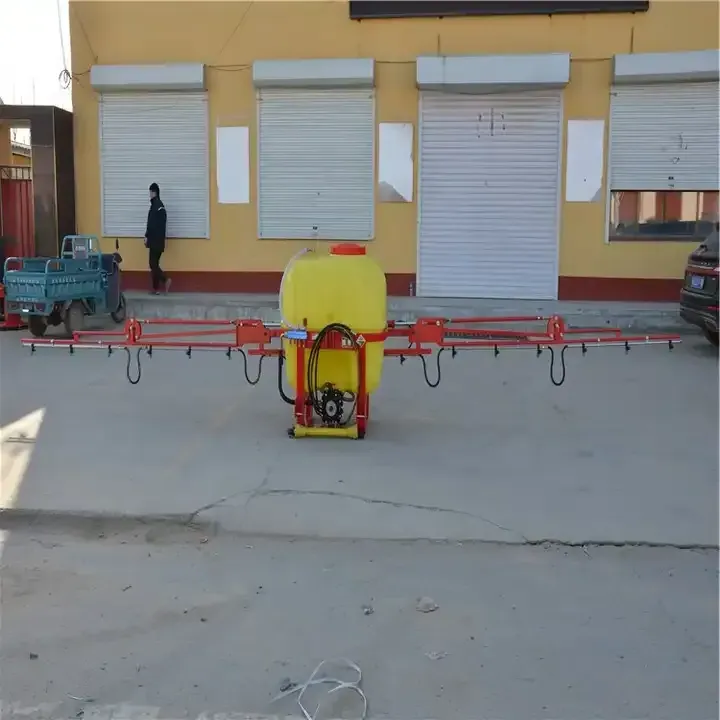 Installation, Use, and Maintenance
The 600L Agricultural Tractor Mounted Boom Sprayer is easy to install, use, and maintain. It is designed to mount on a tractor using a 3-point mounting system. The sprayer is driven by the tractor's power take-off (PTO) and requires a minimum tractor power of 30hp.
To ensure the sprayer's longevity and optimal performance, regular maintenance is crucial. This includes cleaning the sprayer after each use, checking and replacing worn-out parts, and regular lubrication of movable parts. It's also essential to store the sprayer in a dry and clean place when not in use.
Experience High Productivity with AGKNX's Agricultural Boom Sprayer
AGKNX's 600L Agricultural Tractor Mounted Boom Sprayer is a game-changer in agricultural spraying. Offering high productivity, this sprayer guarantees efficient and effective coverage, saving you time and resources. Don't miss out on this extraordinary product. Contact us now to learn more or to make a purchase.
Why Choose AGKNX's Agricultural Boom Sprayer?
AGKNX's Agricultural Boom Sprayer is a reliable, durable, and efficient tool designed to meet all your spraying needs. It offers high productivity, is ISO9001 certified, and comes with a 6-month warranty. Our sprayers are customized to the colors of your choice and are designed to meet a wide variety of agricultural needs.
About AGKNX Machinery Co., Ltd.
AGKNX Machinery Co., Ltd. is a leading manufacturer of high-quality agricultural machinery. With over a decade of experience in the industry, we offer a wide range of products, including rotary tillers, disc harrows, disc ploughs, disc blades, rotary tillers, box scraper, sickle bar mowers, rotary mower, flail mower, boom sprayers, and many more. Our products are known for their excellent performance, reliability, and durability.
Detailed Product Specifications
| | |
| --- | --- |
| Model | 300L/400L/500L/600L/800L/1000L |
| Matched power | 30-120hp |
| Working width | 6m/8m/10m/12m |
| Linkage | 3-pointed mounted |