Description
Presenting the all-new, high-efficiency Agricultural machinery 1 row potato digger. This state-of-the-art machinery is brand new and designed to work with tractors of 18 – 30 HP power. It is a versatile machine that can be used for various applications like harvesting potatoes, carrots, cotton, and planting potatoes.
Key Features and Applications of the Potato Digger
The potato digger's key selling point is its high productivity, which is achieved due to its design and built quality. It can work on a row distance of 550 – 650 mm and has a working width of 600 mm, making it a perfect choice for small to medium-sized farms. The machine has a compact dimension of 1800*1000*980mm and weighs 180 KG, making it easy to operate and maneuver in the fields. With ISO9001 certification, the machine assures quality and reliability.
Despite being a mini harvester, its productivity rivals large-scale machinery. The key components of the machine include a gearbox that ensures seamless operation. It comes with a 1-year warranty and 6 months warranty for the core components, ensuring that your investment is secured. The machine is perfect for manufacturing plants and farms looking to increase their productivity and efficiency.
Working Principle, Installation, and Maintenance of the Potato Digger
The potato digger operates on a simple yet effective mechanism. The tractor powers the machine, which then digs the soil and harvests potatoes. The harvested potatoes are then collected in a container for easy collection. The machine's unique design ensures that the soil isn't disturbed much, preserving the soil's integrity and preventing any damage to the crops.
Installing the potato digger is a straightforward process. It can be easily attached to the tractor using standard tools. Unloading the machine is also as easy as installing it. The machine requires minimal maintenance, just routine checks and cleaning to ensure it remains in optimal working condition. The machine comes with online support for any after-sales service required.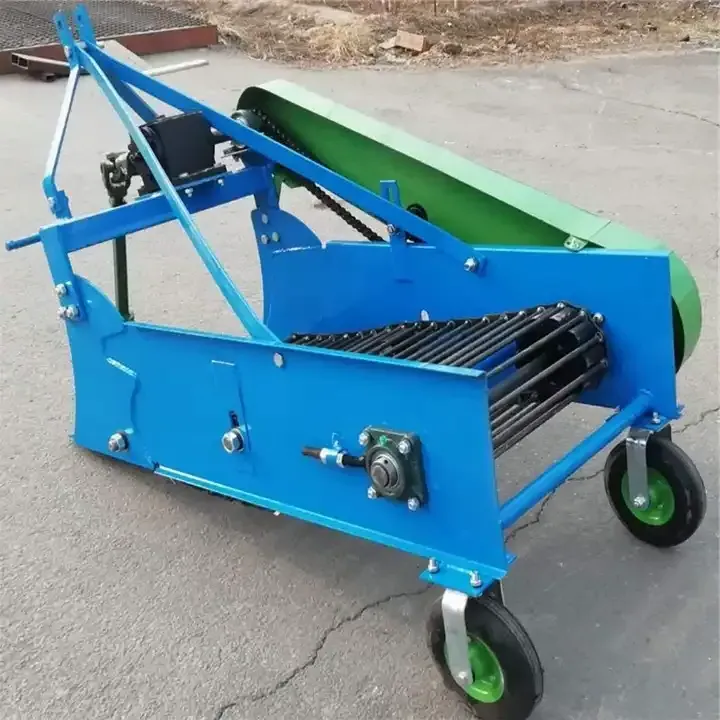 Why Choose AGKNX's Agricultural Potato Harvester Products?
When it comes to agricultural machinery, AGKNX is a trusted name in the industry. The Agricultural machinery 1 row potato digger is a testament to the company's commitment to providing high-quality, efficient, and reliable farming equipment. The machine comes with a new product 2020 marketing type, meaning it incorporates the latest technology and features to ensure high productivity.
With AGKNX, you get more than just a product. You get a partner committed to your success. AGKNX's team of experts are always ready to provide online support to ensure the machine is running smoothly. They also provide a machinery test report and video outgoing-inspection for complete peace of mind.
About AGKNX Machinery Co., Ltd.
AGKNX Machinery Co., Ltd. has been engaged in the research and development of agricultural machinery for many years. The company boasts a team of 20 technical staff and five senior R&D personnel, working tirelessly to provide innovative solutions for farming needs.
The company's product line is extensive, ranging from rotary tillers, PTO shafts, ploughs, sprayers, seeders, harvest machines, to soil-loosening shovels. With more than 100 employees and advanced production technology, AGKNX Machinery Co., Ltd. is a reliable partner for all your farming needs.
The company's products are known for their excellent performance and reliability. They are sold all over the country and exported to many countries and regions in Europe, America, Africa, the Middle East, and Southeast Asia all year round.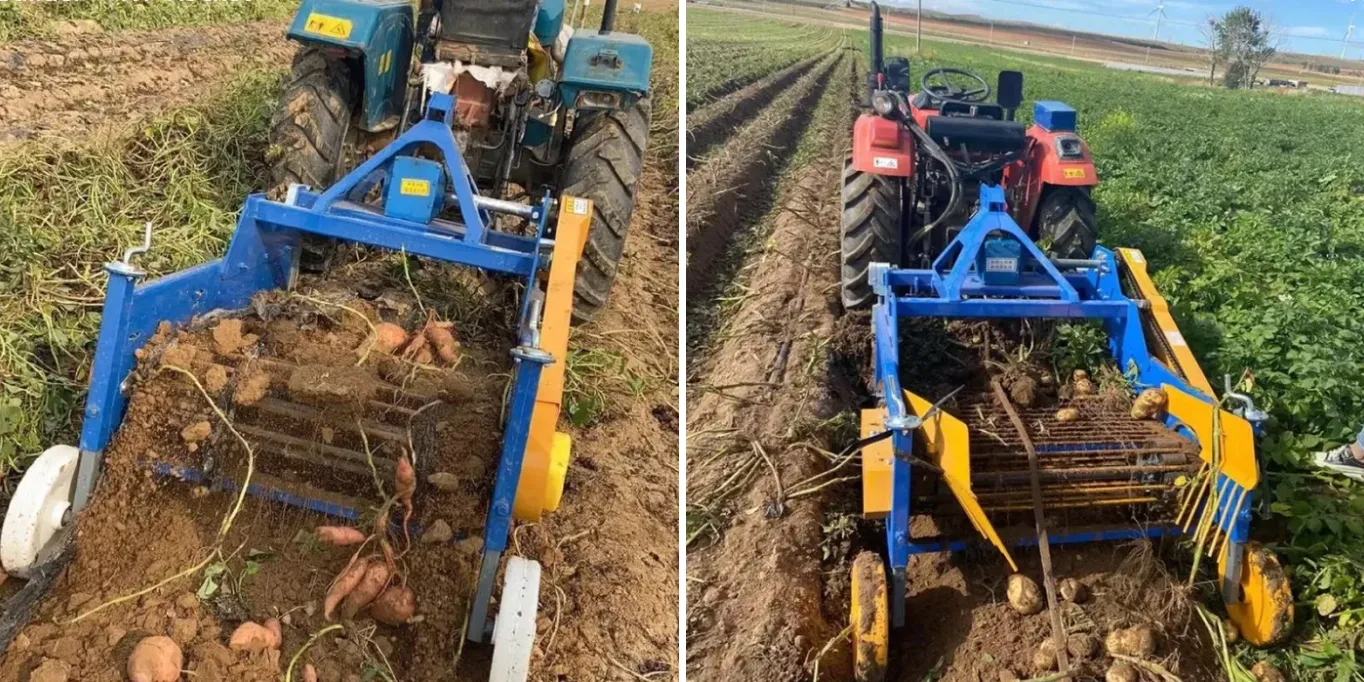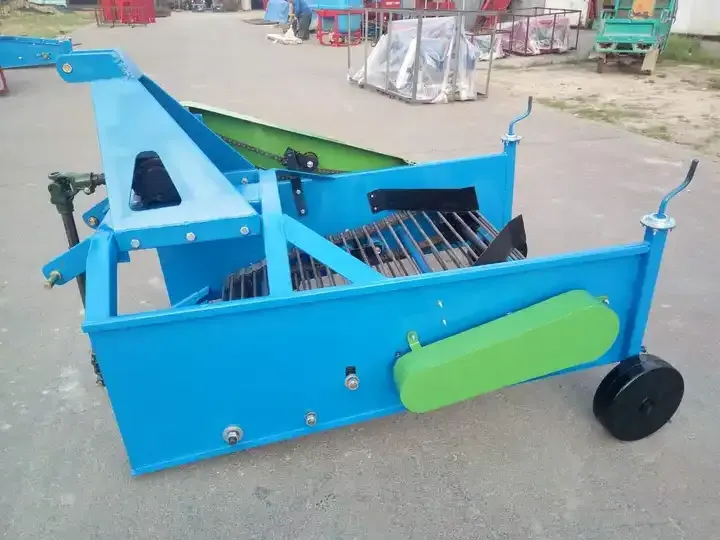 For a better understanding of the Agricultural machinery 1 row potato digger, watch the video below: