Description
This powerful and efficient agricultural machinery is brand new and ready to take your farming efficiency to the next level. It is a mini combine harvester, specifically designed for the harvesting of potatoes. With a weight of 350kg and dimensions of 2000*1400*500mm, it has been designed for high productivity and ease of use. The machine is certified with ISO9001-2000 and comes with a one-year warranty.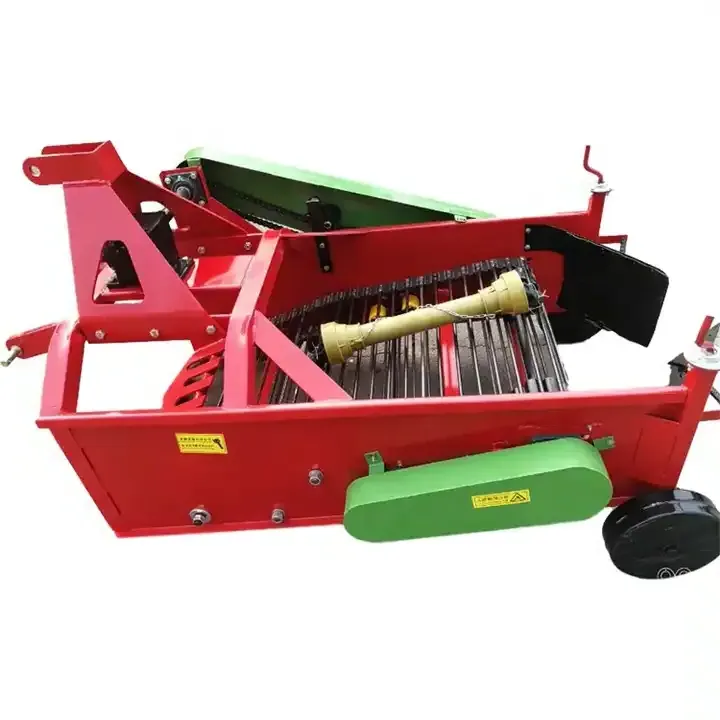 Features and Applications of the Potato Harvester Digger Machine
The Potato Harvester Digger Machine is a versatile piece of equipment that operates with a tractor power range of 40 to 110 HP. It has two rows, with row distances ranging from 550 to 800mm and a working width of 1600mm. The cutting width is 1300mm, making it suitable for large-scale farming operations.
Its core components are bearings, and it uses a gear drive system for efficient and smooth operation. With a productivity range of 0.13-0.33 Acre/h, this machine offers high productivity and efficiency. It is suitable for use in various farming industries and comes in customizable colors.
Working Principle and Maintenance Instructions
The Potato Harvester Digger Machine operates by digging up the soil around the potato plant while the conveyor belt gathers up the potatoes and deposits them in a storage area. The machine is easy to install and unload, with a clear user manual provided. Regular maintenance, including timely lubrication and cleaning of the machine parts, is recommended to ensure its longevity and optimal performance.
Incredible Products from AGKNX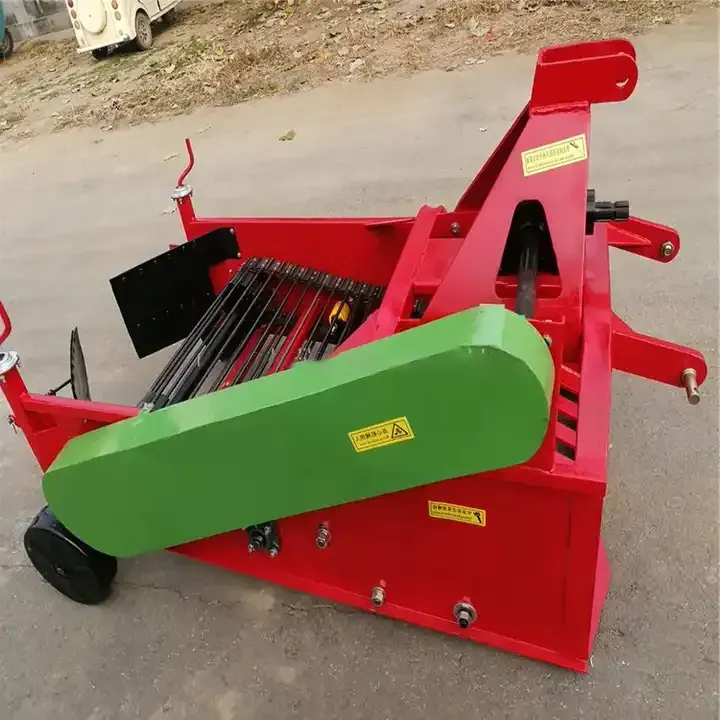 At AGKNX, we offer a range of agricultural machinery, including this top-of-the-line Potato Harvester. We encourage you to explore our collection and find the perfect fit for your farming needs. With our products, you can expect high productivity, efficiency, and durability. Don't hesitate to contact us and make your purchase today!
Why Choose AGKNX's Agricultural Potato Harvester Products?
Choosing AGKNX's Agricultural Potato Harvester Products means choosing quality, durability, and efficiency. We are dedicated to providing our customers with the best agricultural machinery in the market, and our Potato Harvester Digger Machine is no exception.
About AGKNX Machinery Co., Ltd
AGKNX Machinery Co., Ltd has been a leader in the research and development of agricultural machinery for many years. In our team of over 100 employees, we have 20 technical staff and five senior R&D personnel. With our advanced production technology and equipment, we produce a wide variety of farming machinery, planting machinery, harvesting machinery, and associated accessories. Our products are used by major tractor manufacturers in China and are exported to countries across Europe, America, Africa, the Middle East, and Southeast Asia.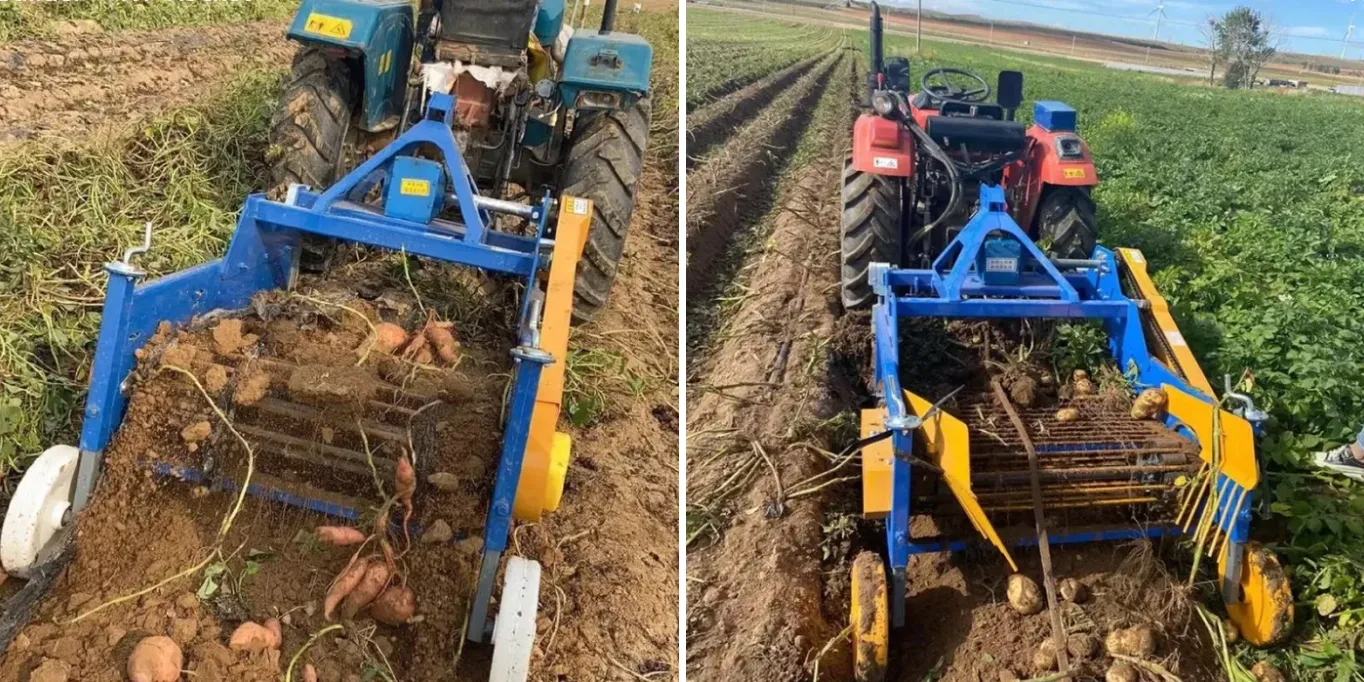 See our Potato Harvester Digger Machine in Action
Watch our video to see the incredible efficiency and power of our Potato Harvester Digger Machine. See for yourself why choosing AGKNX's agricultural machinery is the best decision for your farming operations.