Description
China Factory 4U-600 Potato Harvester Cost
The China factory 4U-600 potato harvester is a new, high productivity, mini harvester with a gear drive type. It is designed to work with tractors of 30-40 horsepower. The machine has a working width of 600mm and can accommodate a row distance of 600-900mm. It is ISO9001-2000 certified and comes with a warranty of 1 year on its core components. It is ideal for farm usage and comes with after-sales service provided by engineers available to service machinery overseas.
The Features and Applications of 4U-600 Potato Harvester
This potato harvester is easy to operate and maintain. It is equipped with a powerful engine that ensures high-speed operation. The machine's compact size and lightweight design make it easy to maneuver in various field conditions. It is perfect for harvesting potatoes and can also be used for other root crops. The machine ensures minimal damage to the potatoes during the harvesting process, thus ensuring the quality of the yield.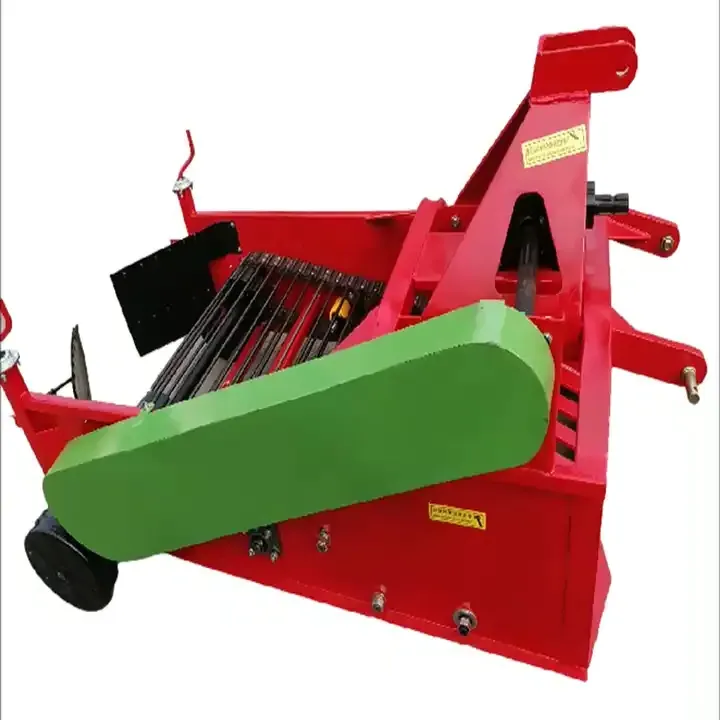 Working Principle, Installation, and Maintenance of 4U-600 Potato Harvester
The 4U-600 potato harvester operates by digging up the soil and separating the potatoes from the soil using a series of screens and conveyors. Installation is straightforward, requiring only a standard tractor power take-off. The machine requires regular maintenance to ensure its longevity, including regular cleaning and oiling, as well as periodic replacement of worn-out parts.
Promoting AGKNX's Agricultural Potato Harvester Products
Experience the efficiency and durability of AGKNX's agricultural potato harvester products. Designed to meet the highest standards, our machines deliver exceptional performance and longevity. We invite you to explore our range of products and discover how they can add value to your farming operations. Contact us now for more information or to place an order.
Why Choose AGKNX's Agricultural Potato Harvester Products?
AGKNX Machinery Co., Ltd. is a reputable manufacturer of agricultural machinery. We specialize in the production of high-quality, reliable, and affordable potato harvesters and other farming equipment. Our machines are designed to improve efficiency and productivity in your farming operations. Choose us for the best in agricultural machinery.
About AGKNX Machinery Co., Ltd.
AGKNX Machinery Co., Ltd. has been engaged in the research and development of agricultural machinery for over a decade. We offer a wide range of products, including rotary tillers, PTO shafts, rotary tillers, furrow ploughs, box scraper, boom sprayers, fertilizer spreaders, potato planters, potato harvester, sickle bar mowers, rotary mower, flail mower, disc harrows, disc ploughs, disc blades, disc ridgers, plough blades, agricultural cultivators, agricultural trailers, corn seeder, wheat seeder, vegetable seeder, harvest machines, post hole digger, wheat seeders, corn seeders, agricultural subsoiler, and soil-loosening shovels. Our products are of high quality and are widely used in farms all over the world.