Description
Introducing the one row potato harvester, a ground-breaking innovation in the world of agricultural machinery. This product is designed with high productivity in mind ?? a key selling point for any farmer or agricultural business. With a weight of 160 kg, it's compact yet robust. This harvester is a new product for 2023, and it comes with a one-year warranty, both for the harvester itself and its core components. The core component of this machine is its bearing, which ensures smooth and efficient operation. This product is primarily used with tractors and is in new condition. In addition, each unit undergoes a rigorous video outgoing-inspection and machinery test report, both of which are provided to the buyer. The harvester is neatly packed, with 50 pieces per pallet.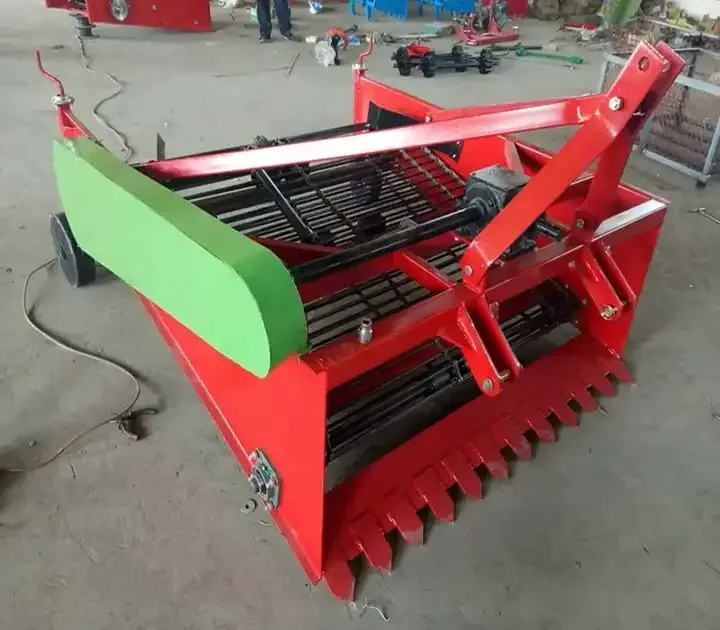 Features and Applications of the One Row Potato Harvester
The one row potato harvester stands out in the market due to its high productivity. It's designed to work seamlessly with tractors, making it a versatile tool for various farming operations. The harvester is perfect for small to medium-scale farming businesses looking to streamline their potato harvesting process, reducing manual labor and increasing efficiency. It's compact and lightweight, making it easy to maneuver in different field conditions. The bearing is the core component of this machine, ensuring it operates smoothly and efficiently, leading to a significant increase in productivity.
Working Principle and Maintenance of the One Row Potato Harvester
The one row potato harvester is adept at lifting potatoes from the ground using a share. Soil and crop are transferred onto a series of webs where the loose soil is sieved out. The potatoes are then transported towards the back of the harvester on to a separation unit and then onto a field side where they are gently placed on the ground. Installing and unloading the harvester is a simple process that can be done with minimal equipment. Regular maintenance should include routine checks and replacement of the core components, such as the bearing, to ensure the machine keeps running efficiently.
Why Choose AGKNX's One Row Potato Harvester?
As a leading agricultural machinery manufacturer, AGKNX offers a range of high-quality, reliable, and efficient farming equipment. Our one-row potato harvester is no exception. With its high productivity and robust build, it's designed to streamline your farming operations and boost your business's output. We invite you to explore our product range and contact us for more information or to make a purchase.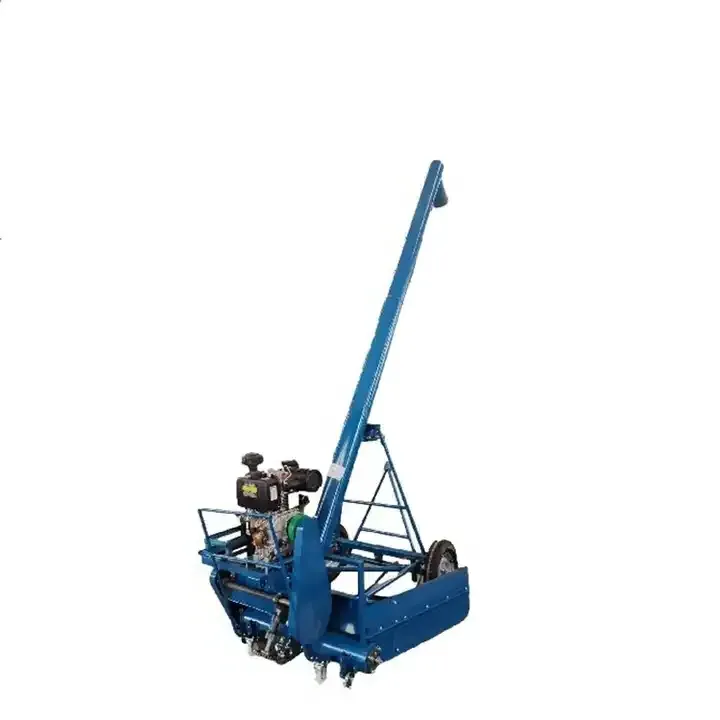 About AGKNX Machinery Co., Ltd.
For many years, AGKNX Machinery Co., Ltd. has been engaged in the research and development of agricultural machinery, such as rotary tillers, PTO shafts, rotary tillers, furrow ploughs, box scraper, boom sprayers, fertilizer spreaders, potato planters, potato harvester, sickle bar mowers, and many more. We have more than 100 dedicated employees, including 20 technical staff and five senior R&D personnel. Our company boasts two advanced casting, forging, machining, heat treatment, and lacquering production lines, and we use CAD computer-aided design system. Our production technology is strong and the equipment is advanced, promising high-quality products for our clients.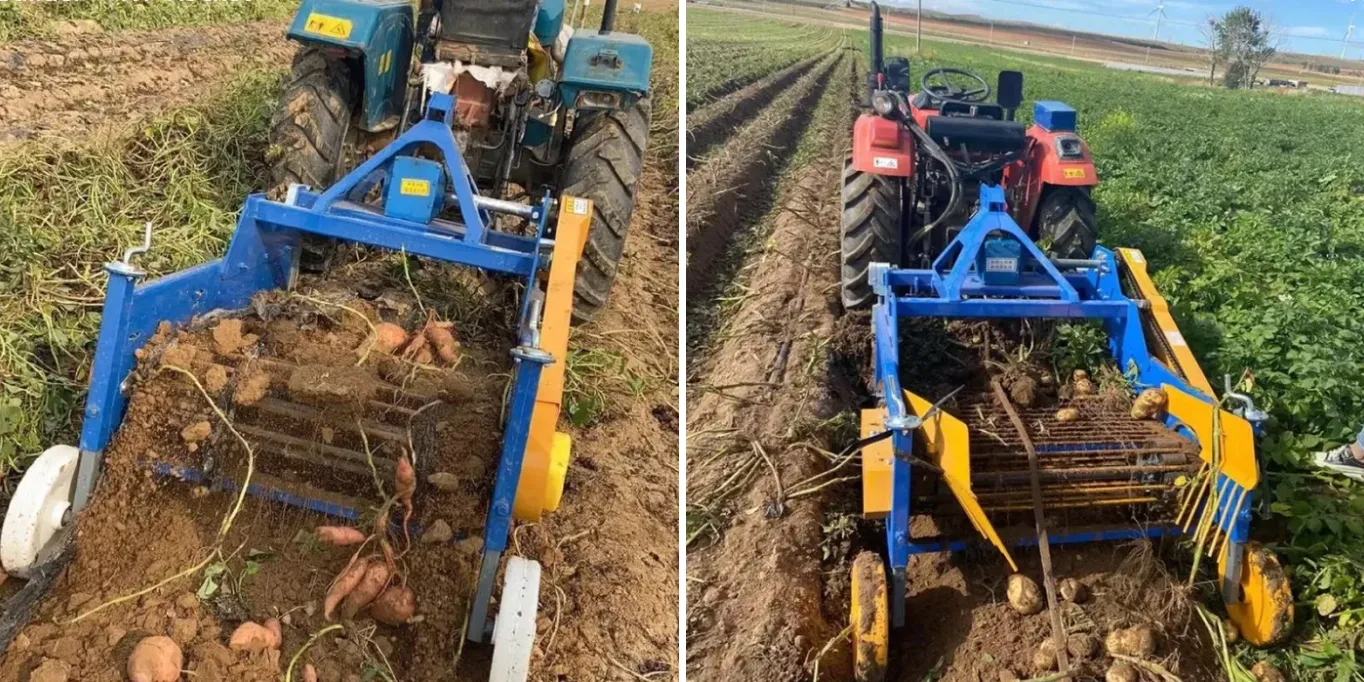 Watch Our Product Video
For a more detailed look at our one-row potato harvester, please watch our product video.