Description
Introducing the small sweet potato harvester, a new product from AGKNX GROUP CO., LTD. This is a high productivity agricultural machine with a warranty of one year. Its core components include a highly efficient gearbox. The harvester is designed for all types of harvesting operations and weighs about 180kg. It comes with a machinery test report and a video outgoing-inspection. The product doesn't have a specific showroom location as it is primarily sold online. It is neatly packed with 50pcs in one pallet for easy transportation.
Features and Applications of the Small Sweet Potato Harvester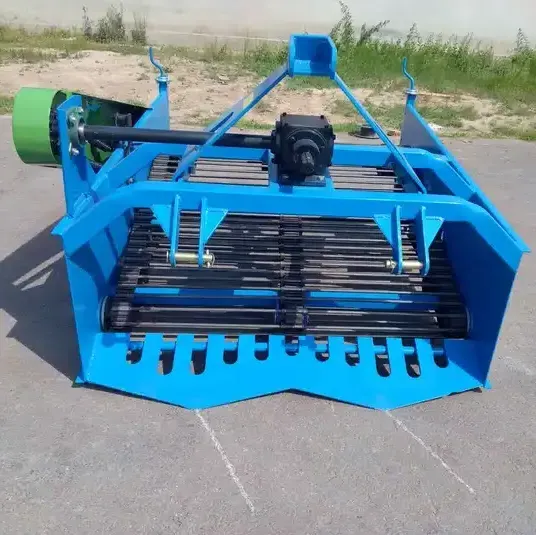 Our small sweet potato harvester is not just a regular harvesting machine. It is a product of years of research and development. Its main selling point is its high productivity, making it a perfect choice for both small-scale and large-scale farming operations. The machine is designed to offer a quick and efficient way to harvest sweet potatoes, reducing the manual labour involved in the process.
With a weight of 180kg, our sweet potato harvester is relatively lightweight for its capacity, making it easy to maneuver in different field conditions. Its core component is the highly efficient gearbox, which ensures smooth and efficient operations. The machine is new, indicating that it incorporates the latest technology in its design and operation.
Working Principle, Installation, and Maintenance of the Small Sweet Potato Harvester
The working principle of our small sweet potato harvester is straightforward. It is attached to the tractor and driven by the tractor's PTO shaft. As the machine moves through the field, it digs up the soil, lifts the sweet potatoes, separates them from the soil, and then neatly arranges them at the back for easy collection.
Installing our sweet potato harvester is a straightforward process. It is designed to be compatible with most tractors, and all necessary installation hardware is provided. Unloading it is also easy, and detailed instructions are provided for both processes.
In terms of maintenance, our sweet potato harvester requires minimal effort. Regular cleaning after use, occasional lubrication of moving parts, and periodical checks for any signs of wear and tear are all that is needed to keep it in top shape.
Why Choose our Agricultural Potato Harvester Products?
The small sweet potato harvester is just one of the numerous high-quality agricultural machinery products offered by AGKNX GROUP CO., LTD. We are known for our commitment to quality, innovation, and customer satisfaction. Our products are not only reliable and efficient but also come with a one-year warranty for core components. Our technical team is always ready to provide support and address any concerns you may have about our products. We invite you to learn more about our products and experience the difference.
About AGKNX GROUP CO., LTD
AGKNX GROUP CO., LTD is a reputable company located in the Shi Li Wang Industrial Park. We have been engaged in the research and development of agricultural machinery for many years. Our range of products includes rotary tillers, PTO shafts, furrow ploughs, box scrapers, boom sprayers, fertilizer spreaders, potato planters, potato harvesters, sickle bar mowers, rotary mowers, flail mowers, disc harrows, disc ploughs, disc blades, disc ridgers, plough blades, agricultural cultivators, agricultural trailers, corn seeders, wheat seeders, vegetable seeders, harvest machines, post hole diggers, wheat seeders, corn seeders, agricultural subsoilers, and soil-loosening shovels.
Our company boasts a team of more than 100 employees, including 20 technical staff and five senior R&D personnel. We have advanced casting, forging, machining, heat treatment, and lacquering production lines, and we use CAD computer-aided design system. We have accumulated more than ten years of experience in production, and our products are sold all over the country and are exported to many countries and regions in Europe, America, Africa, the Middle East, and Southeast Asia all year round.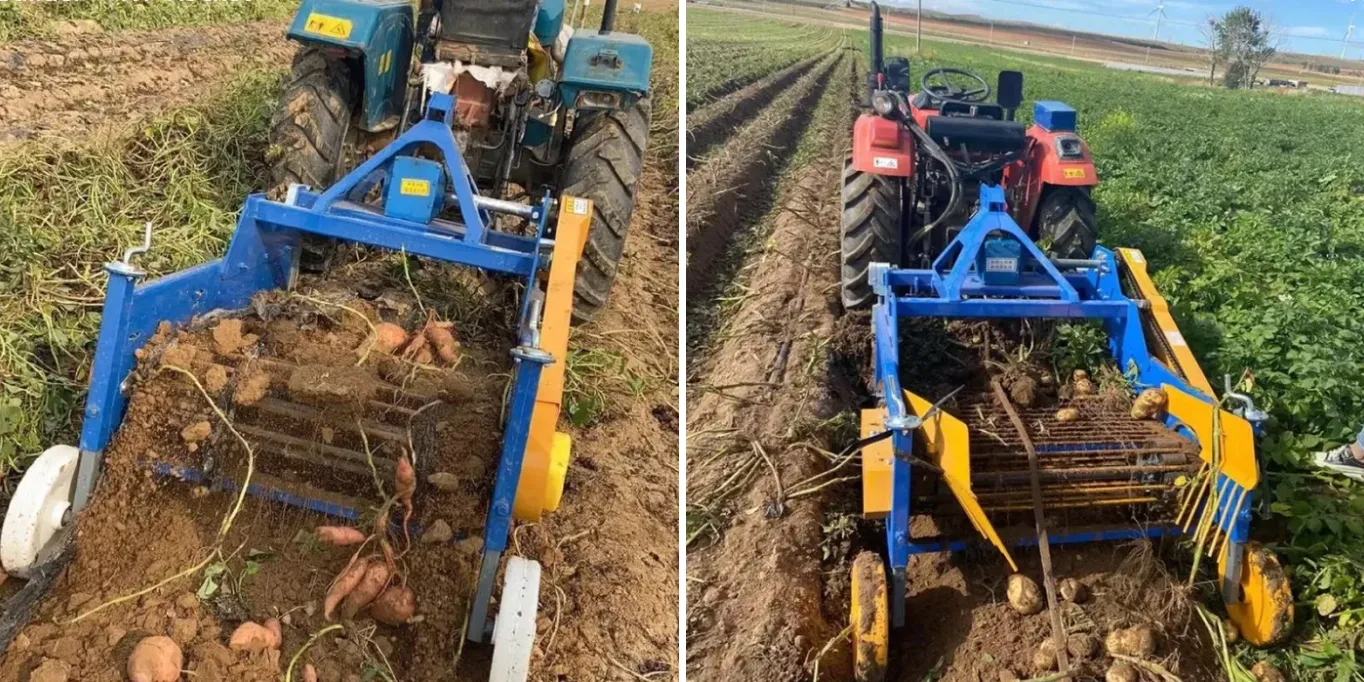 Watch Our Product Video
To learn more about our small sweet potato harvester, we invite you to watch the product video below: