Description
The innovative potato harvester driven by a tractor, created by AGKNX GROUP CO., LTD., is a state-of-the-art agricultural machine designed for optimal efficiency and safety. This product is a new addition to our line, offering a high safety level and comes with a 1-year warranty. It weighs a mere 180 KG, making it easy to manage and maneuver. The core components include a sturdy bearing, ensuring durability and long-lasting performance. Packaged meticulously with 50 pieces per pallet, this potato harvester is a must-have for every modern farmer.
A Closer Look at the Potato Harvester
The potato harvester is designed for seamless integration with a tractor, providing easy operation and efficient harvesting. It's a standout product in the agricultural industry, primarily due to its high safety level. It's designed to withstand harsh field conditions and ensure the safety of the operator. The core component of this machine is the bearing, which plays a critical role in reducing friction and ensuring smooth operation. The 1-year warranty on the core components further attests to the product's durability and reliability.
Working Principle and Maintenance of the Potato Harvester
The potato harvester, when attached to a tractor, uses the power of the tractor to propel itself, unearth the potatoes, and separate them from the soil. Installation is straightforward, requiring minimal tools and expertise. Unloading the product is equally simple and fast. For long-term performance, it's crucial to maintain the potato harvester properly. Regular cleaning, inspection for potential damages, and timely replacements of worn-out parts are essential steps in its maintenance routine.
Why Choose AGKNX's Agricultural Potato Harvester?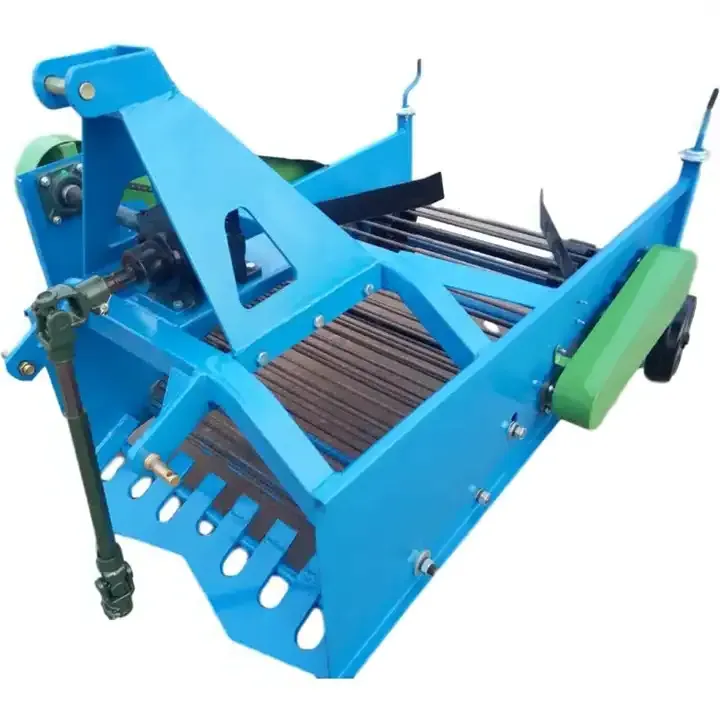 With AGKNX's potato harvester, you're investing in a product that guarantees efficiency, safety, and durability. Our commitment to quality and innovation has made us a trusted name in the agricultural industry. We invite you to explore our product, understand its benefits, and reach out to us for any queries. Our team is ready to assist you in making the right purchase decision, one that will revolutionize your farming experience.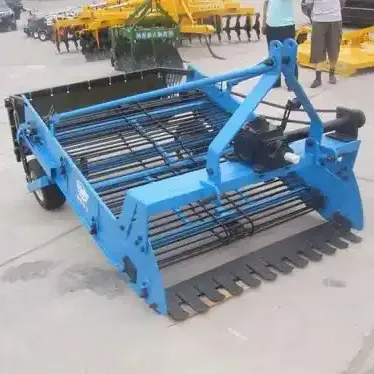 Experience the AGKNX Difference
AGKNX Machinery Co., Ltd. has a rich history in agricultural machinery research and development. Our extensive product range includes rotary tillers, PTO shafts, furrow ploughs, box scrapers, boom sprayers, fertilizer spreaders, potato planters, potato harvesters, sickle bar mowers, rotary mowers, flail mowers, disc harrows, disc ploughs, disc blades, disc ridgers, plough blades, agricultural cultivators, agricultural trailers, corn seeders, wheat seeders, vegetable seeders, harvest machines, post hole diggers, wheat seeders, corn seeders, agricultural subsoilers, and soil-loosening shovels.
With over 100 dedicated employees, advanced manufacturing facilities, and a customer-centric approach, we strive to deliver products that exceed expectations and enhance farming efficiency. As a testament to our commitment to quality, our products are widely exported to various regions, including Europe, Africa, the Middle East, and Southeast Asia.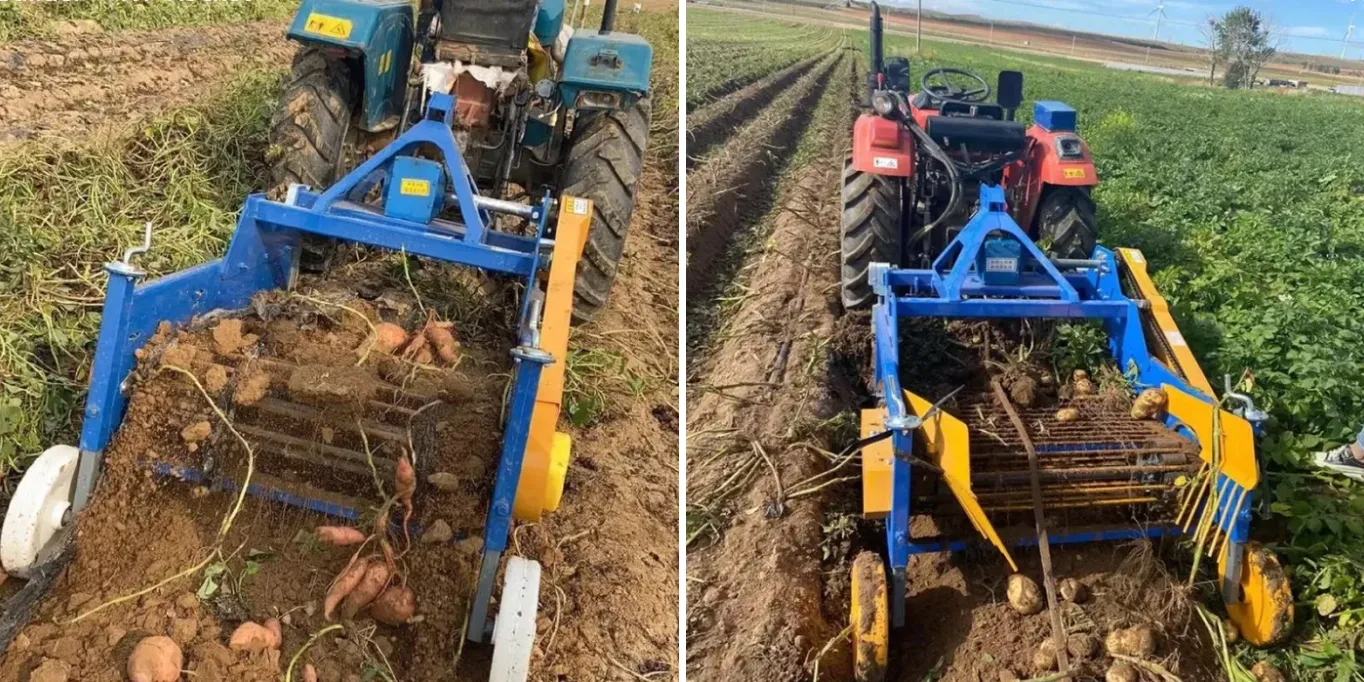 See the Potato Harvester in Action
Get a glimpse of our potato harvester's operation and understand why it's a game-changer in the agricultural sector. Click the link below to watch a detailed demonstration video of the product.