Description
Introducing the Two Row Potato Harvester, a highly productive and efficient piece of machinery designed to elevate your harvesting operations. This state-of-the-art machine comes with a one-year warranty and is perfect for various industries where potato harvesting is essential. Weighing only 180KG, it's easy to operate and manage. Although we don't have a showroom, a video for outgoing inspection and a machinery test report are provided for your assurance. Marketed as a New Product 2023, it comes with a one-year warranty for core components and offers high productivity as its key selling point. The core components include a bearing, and the machine is new and ready for use.
Understanding the Two Row Potato Harvester
The two row potato harvester is designed to enhance the productivity and efficiency of your agricultural operations. One of its key features is its high productivity, which allows farmers to harvest potatoes faster and more efficiently. The machine is designed to be user-friendly, with a weight of 180KG, making it easy to operate. It utilises a bearing as its core component, ensuring durability and long-term functionality. Designed for harvesting, this machine is versatile and can be used in various other industries. The two row potato harvester is a new product, indicating that it incorporates the latest technology and advancements in its design.
Working Principle and Maintenance of the Two Row Potato Harvester
The two row potato harvester operates by digging up the soil and separating the potatoes from the soil. The machine is easy to install and unload, making it highly convenient for farmers. As for maintenance precautions, it's recommended to regularly check the core components, such as the bearing, to ensure they're functioning properly. Additionally, regular cleaning and inspection of the machine can prevent potential issues and prolong its lifespan.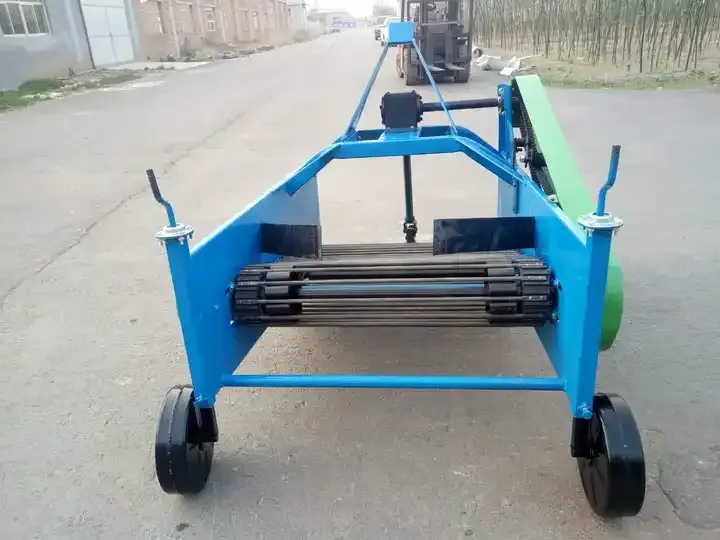 Experience the High Productivity of AGKNX's Agricultural Potato Harvester
Choose AGKNX's two row potato harvester for an unmatched level of productivity and efficiency. With our machine, you can significantly reduce the time and effort needed for harvesting potatoes. Don't wait, explore the features of our product, and contact us to elevate your agricultural operations.
Why Choose AGKNX's Agricultural Potato Harvester?
Our two row potato harvester is not just a machine; it's a solution designed to meet your harvesting needs. With a one-year warranty for core components, we assure you of the quality and reliability of our product. But our support doesn't end with your purchase. We offer comprehensive after-sales services to ensure your satisfaction and the long-term performance of our potato harvester.
About AGKNX Machinery Co., Ltd.
AGKNX Machinery Co., Ltd. has been engaged in the research and development of various agricultural machinery, including rotary tillers, PTO shafts, furrow ploughs, box scrapers, boom sprayers, fertilizer spreaders, potato planters, potato harvesters, sickle bar mowers, and more. With more than 100 employees, including 20 technical staff and five senior R&D personnel, we provide a wide range of high-quality, reliable agricultural machinery for your farming needs. Explore our extensive range of products and discover the best solution for your agricultural operations.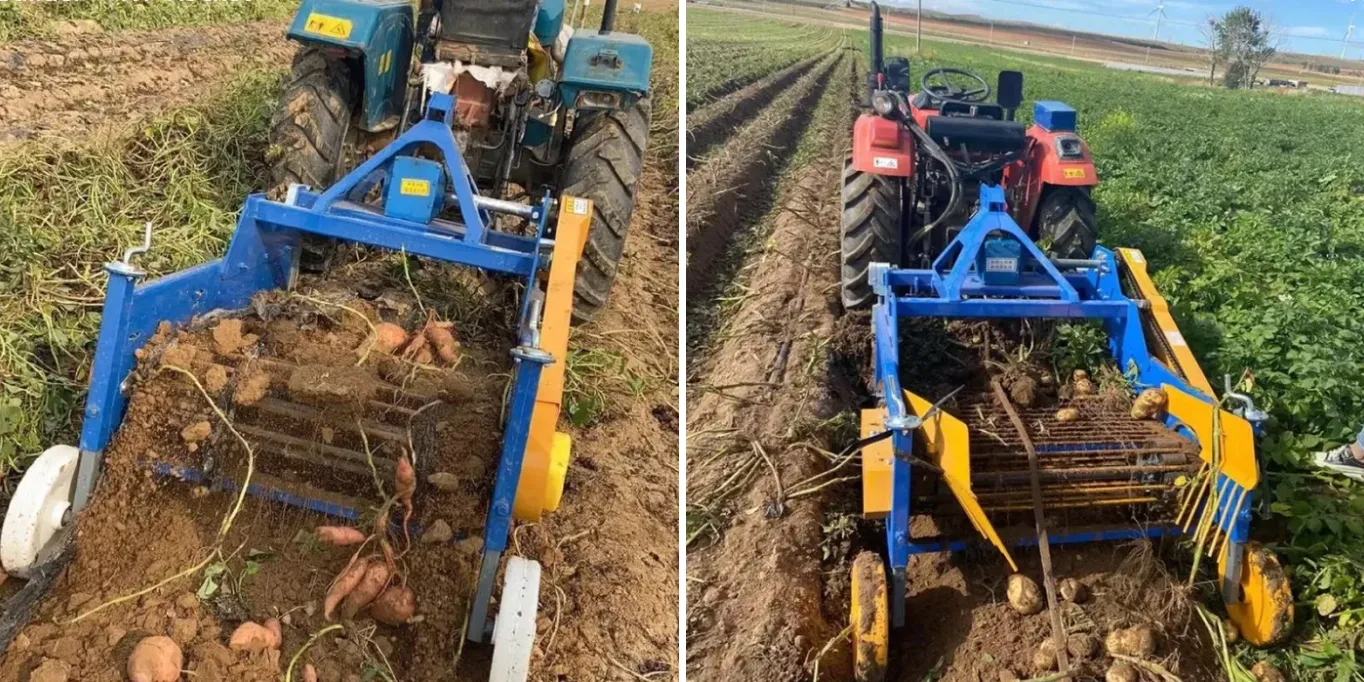 Watch Our Potato Harvester in Action
Get a closer look at our two row potato harvester and see how it can transform your harvesting operations. Watch the video below: