Description
Introducing the 3 point linkage farm tractor PTO mounted small sweet potato harvester, a cutting-edge innovation designed for high productivity. This compact yet powerful harvester is perfect for small to medium-sized farms and is easily managed by a single operator. It comes with a 1-year warranty and weighs only 160 KG, making it easy to handle and maneuver. This product is part of our New Product 2023 line and is specifically designed for use with tractors. The core components include a robust gearbox, ensuring reliability and efficiency.
Key Features and Applications
The small sweet potato harvester is not just a machine; it's a revolution in agricultural productivity. It is equipped with a state-of-the-art gearbox that ensures smooth operation and a high harvesting rate. Its lightweight structure and PTO mounting make it compatible with most farm tractors, ensuring it can be readily integrated into your existing farm machinery. It is engineered for high productivity, making it an invaluable asset for any agricultural enterprise.
Working Principle and Maintenance
This harvester operates on a simple yet highly effective principle. Once mounted to the tractor's PTO, it uses the power source to drive the gearbox, which in turn operates the harvesting mechanism. This ensures a smooth, efficient harvesting process with minimal effort. As for installation, it's as simple as attaching it to your tractor's PTO and you're good to go. Unloading is just as easy. Maintenance is straightforward, requiring regular checks and cleaning to ensure optimal performance.
Why Choose AGKNX's Agricultural Potato Harvester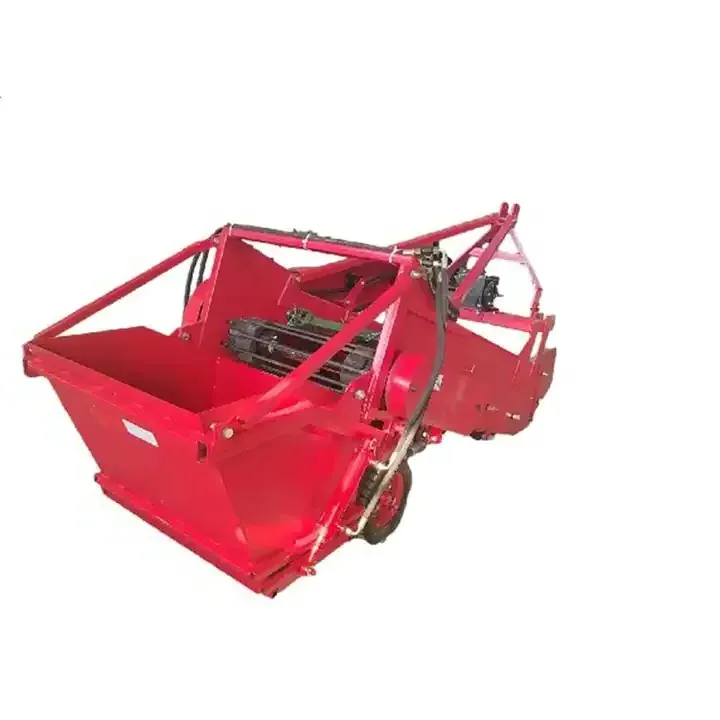 At AGKNX, our products are not just tools; they are solutions designed to enhance productivity and make farming easier. Our new 3 point linkage farm tractor PTO mounted small sweet potato harvester is no exception. With its high productivity, easy installation, and minimal maintenance, it is the perfect addition to your farming operation. Contact us today to learn more about this groundbreaking product and how it can transform your farming business.
Why Choose AGKNX's Agricultural Machinery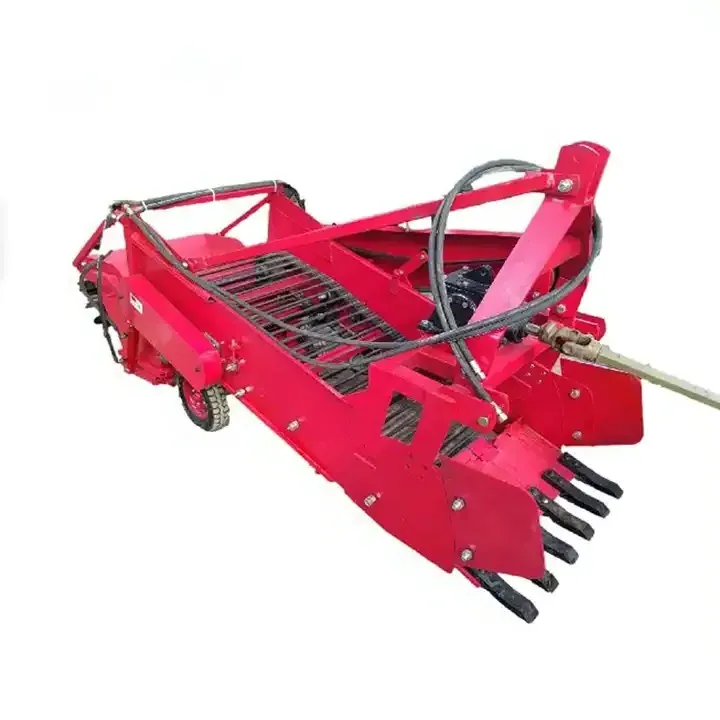 AGKNX Machinery Co., Ltd. has been at the forefront of agricultural machinery research and development. Our products range from rotary tillers, PTO shafts, furrow ploughs, box scrapers, boom sprayers, fertilizer spreaders, potato planters, to harvest machines and post hole diggers. We pride ourselves on our extensive product range, technical expertise, and commitment to quality. Our products are known for their durability, efficiency, and reliability.
With more than 100 dedicated employees, including 20 technical staff and five senior R&D personnel, we are committed to delivering innovative, high-quality farming solutions. We use advanced production methods, including CAD computer-aided design system, to ensure the efficiency and precision of our products. Our product range is comprehensive, offering solutions for every aspect of farming and harvesting. Our products are renowned for their reliability and are exported to Europe, America, Africa, the Middle East, and Southeast Asia.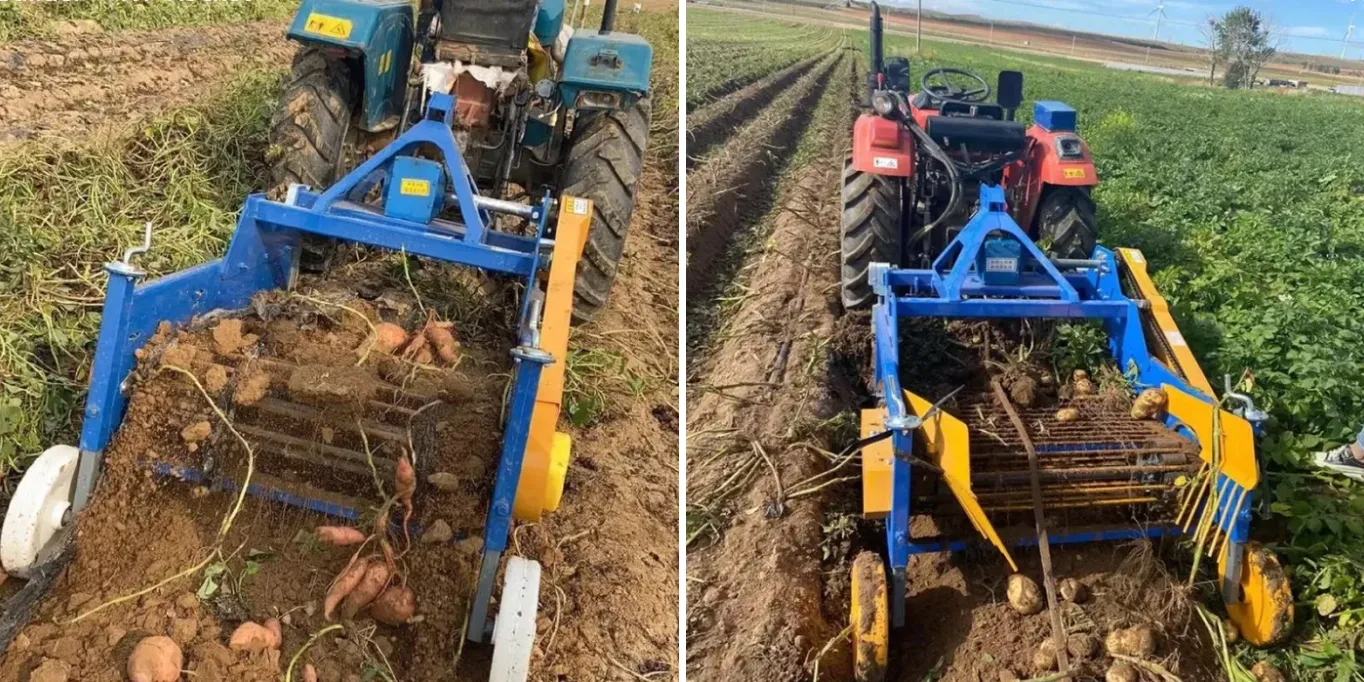 Watch Our Product In Action
Don't just take our word for it. Watch our 3 point linkage farm tractor PTO mounted small sweet potato harvester in action in the video below. You'll see firsthand how it can transform your farming operation.
At AGKNX, we believe in providing solutions that make a difference. Contact us today to learn more about our innovative farming and harvesting solutions.