Description
Introducing the 3 point linkage potato harvest machine, an innovative addition to the field of agricultural machinery. This machine comes with a 1-year warranty and weighs approximately 180 KG. It is a brand-new product for 2023 and boasts of high productivity, making it a key selling point. The core components of this machine include bearings that have a warranty of 1 year. This harvest machine is specifically designed for use with tractors and is in brand-new condition. The packaging details ensure safe delivery with 50 units packed in one pallet.
Feature-Rich and Versatile
The 3 point linkage potato harvest machine is much more than just a harvest machine. It is a testament to the advancements in agricultural technology, designed to increase productivity and make the harvesting process more efficient. Unlike traditional harvest machines, this product comes with video outgoing-inspection and a machinery test report, ensuring that you're receiving a machine that meets the highest standards of quality and functionality.
Working Principle and Maintenance Guidelines
The potato harvester works on a simple yet effective principle. It digs up the soil, separates the potatoes from the soil, and leaves the potatoes on the ground to be picked up. It is easy to install and unload, making it a convenient choice for farmers. As for maintenance, it's recommended to regularly check the machine's core components, particularly the bearings, to ensure they're in good working condition. Also, cleaning the machine after each use can significantly extend its lifespan.
Agricultural Innovation by AGKNX
Discover the future of farming with AGKNX's agricultural potato harvester products. Designed with precision and backed by years of research, our products are crafted to deliver high productivity and reliability. Don't just take our word for it, explore our range of products and see the difference for yourself. Contact us today to learn more about the 3 point linkage potato harvest machine and how it can revolutionize your farming operations.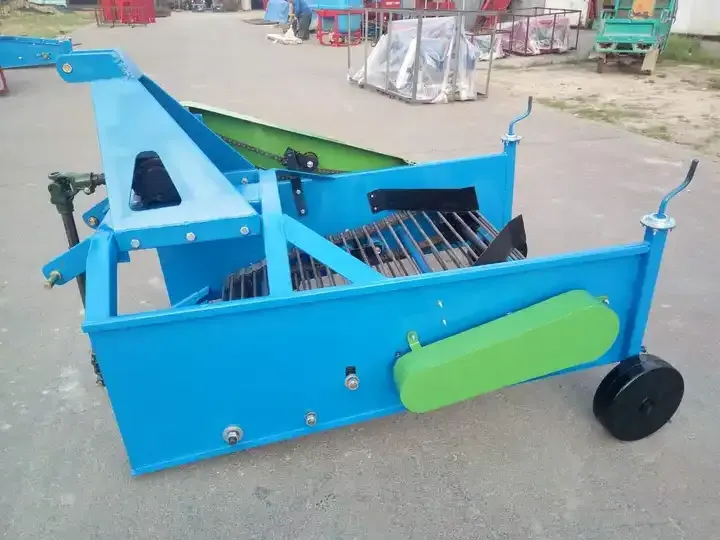 Why Choose AGKNX's Agricultural Potato Harvester Products?
When it comes to agricultural machinery, AGKNX stands out for its commitment to quality, innovation, and customer satisfaction. Our potato harvester not only promises high productivity but also comes with a 1-year warranty to give you peace of mind. With us, you're not just buying a product; you're investing in a solution that will add value to your farming operations.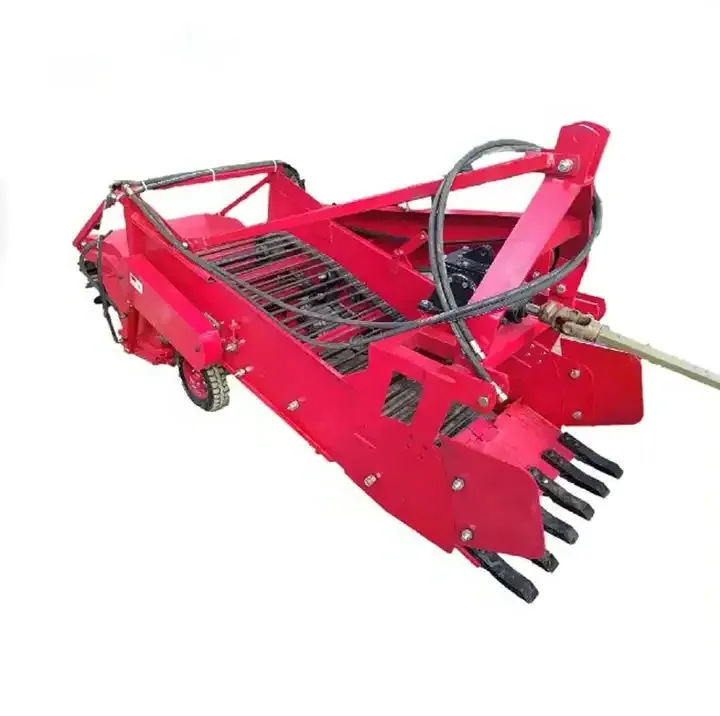 About AGKNX Machinery Co., Ltd.
AGKNX Machinery Co., Ltd. has been an industry leader in the research and development of agricultural machinery for many years. Our diverse product range includes rotary tillers, PTO shafts, furrow ploughs, box scraper, boom sprayers, fertilizer spreaders, potato planters, potato harvester, sickle bar mowers, rotary mower, flail mower, disc harrows, disc ploughs, disc blades, disc ridgers, plough blades, agricultural cultivators, agricultural trailers, corn seeder, wheat seeder, vegetable seeder, harvest machines, and much more.
Our team of over 100 employees, including 20 technical staff and five senior R&D personnel, work tirelessly to develop and manufacture the best agricultural machinery. We use advanced CAD computer-aided design systems and the latest manufacturing techniques to ensure our products meet the highest standards of quality and performance.
Our products are used and trusted by farmers all over the world, and we are proud to contribute to the advancement of the agricultural industry. We welcome you to join us in this journey towards a more productive and sustainable future in farming.
Picture of the Product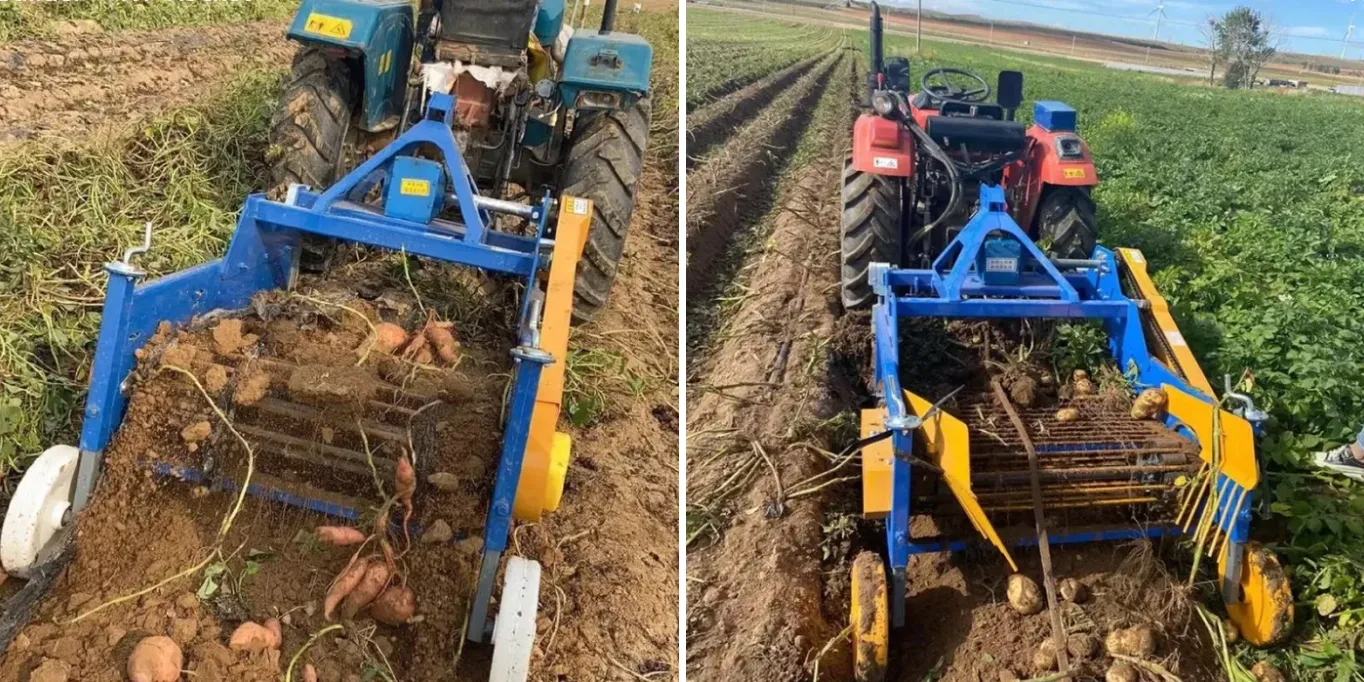 Product Demonstration Video
Get a closer look at the 3 point linkage potato harvest machine in action. Watch our demonstration video to see how this innovative machine can revolutionize your potato harvesting process. Click the link below to watch the video: