Description
Looking for an effective and reliable sweet potato harvester? Look no further. Our sweet potato harvester has been the top choice for many farmers and agricultural industries. It comes with a 1-year warranty and is applicable to various industries. It weighs 560 KG and does not require a physical showroom location as it is available online for purchase. Plus, we provide a video outgoing-inspection and a machinery test report. The harvester is a new product in the market, designed for high productivity, and is equipped with bearings as core components. Additionally, the harvester is expertly packed with 50 pieces in one pallet for safe and efficient delivery.
Features and Applications of the Sweet Potato Harvester
The sweet potato harvester is an innovative and high-performing product that has been designed for efficient harvesting. The main selling point is its high productivity, which makes it an excellent choice for large scale farming and commercial use. The harvester is new in the market, showing our commitment to continually provide our customers with the latest technology in agriculture. The core components of the harvester are made of strong and durable materials, ensuring it can withstand the demands of heavy-duty use. Furthermore, the sweet potato harvester is easy to use, making it an ideal choice for both beginners and professional farmers.
Working Principle and Maintenance
The sweet potato harvester works by cutting the vines and digging the potatoes from the ground. The machine is easy to install and uninstall, making it efficient for different farming needs. As for maintenance, regular cleaning and oiling of the bearings are recommended to ensure the harvester remains in top condition. Moreover, it's crucial to store the harvester in a cool, dry place to prevent rust and other damage.
Promoting AGKNX's Agricultural Potato Harvester Products
At AGKNX, we offer the best agricultural potato harvester products in the market. Our machines are not only robust and durable, but they also offer high productivity, making them the best choice for your farming needs. We invite you to learn more about our products and contact us for any inquiries. With AGKNX, you are guaranteed quality, efficiency, and superior customer service.
Why Choose AGKNX's Agricultural Potato Harvester Products?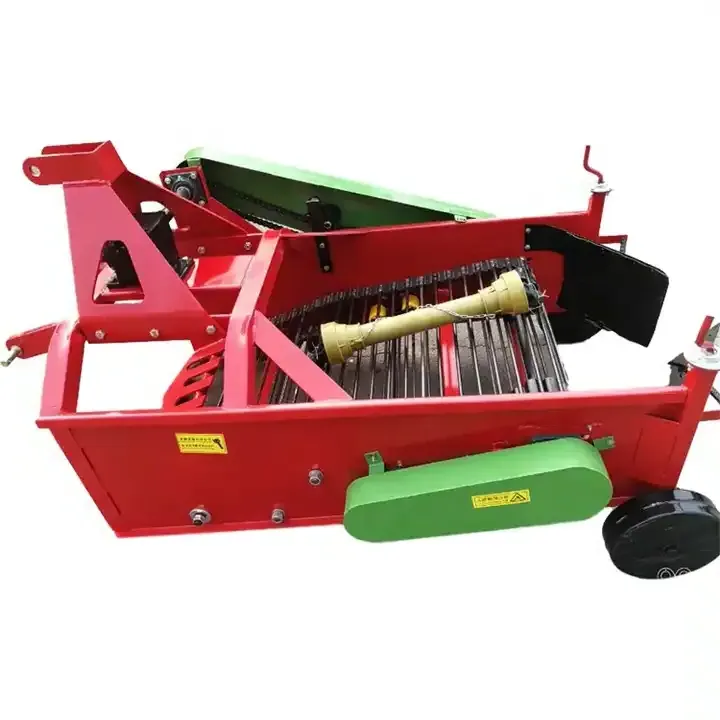 Choosing AGKNX means choosing quality, reliability, and high performance. Our agricultural potato harvester products are designed by seasoned professionals who understand the unique needs of the farming industry. We also offer a variety of other agricultural machinery like rotary tillers, PTO shafts, furrow ploughs, box scrapers, boom sprayers, fertilizer spreaders, potato planters, and many more. We are committed to providing our customers with durable and efficient machinery to make their farming activities easier and more productive.
Introducing AGKNX Machinery Co., Ltd.
At AGKNX Machinery Co., Ltd., we are dedicated to the research and development of agricultural machinery. We have more than 100 employees, including 20 technical staff and 5 senior R&D personnel. In addition to offering a wide range of agricultural machinery, we also provide services such as turning, planning, punching, gas welding, and more. With more than ten years of production experience, we have developed a complete range of tillage machinery, plant machinery, harvesting machinery, and more. Our products are not only popular in our country, but they are also exported to Europe, Africa, the Middle East, Southeast Asia, and other countries and regions.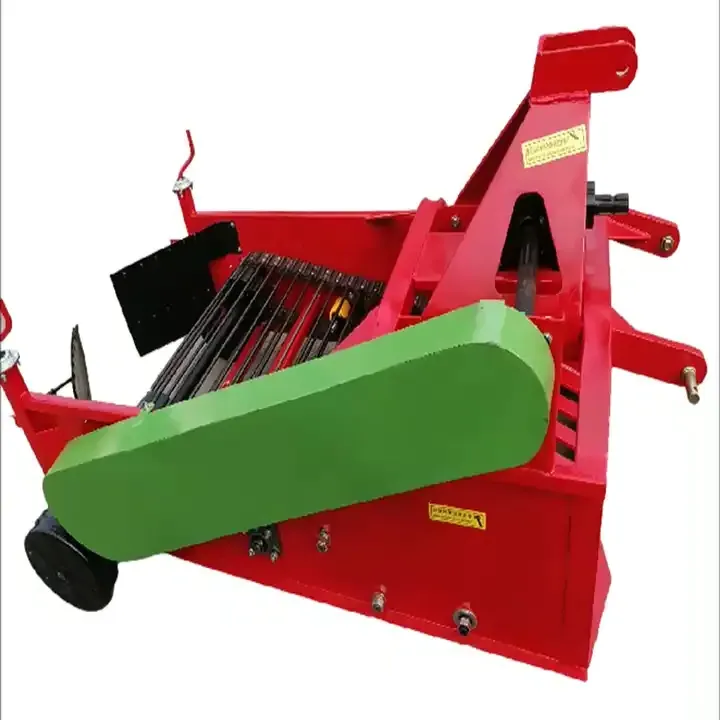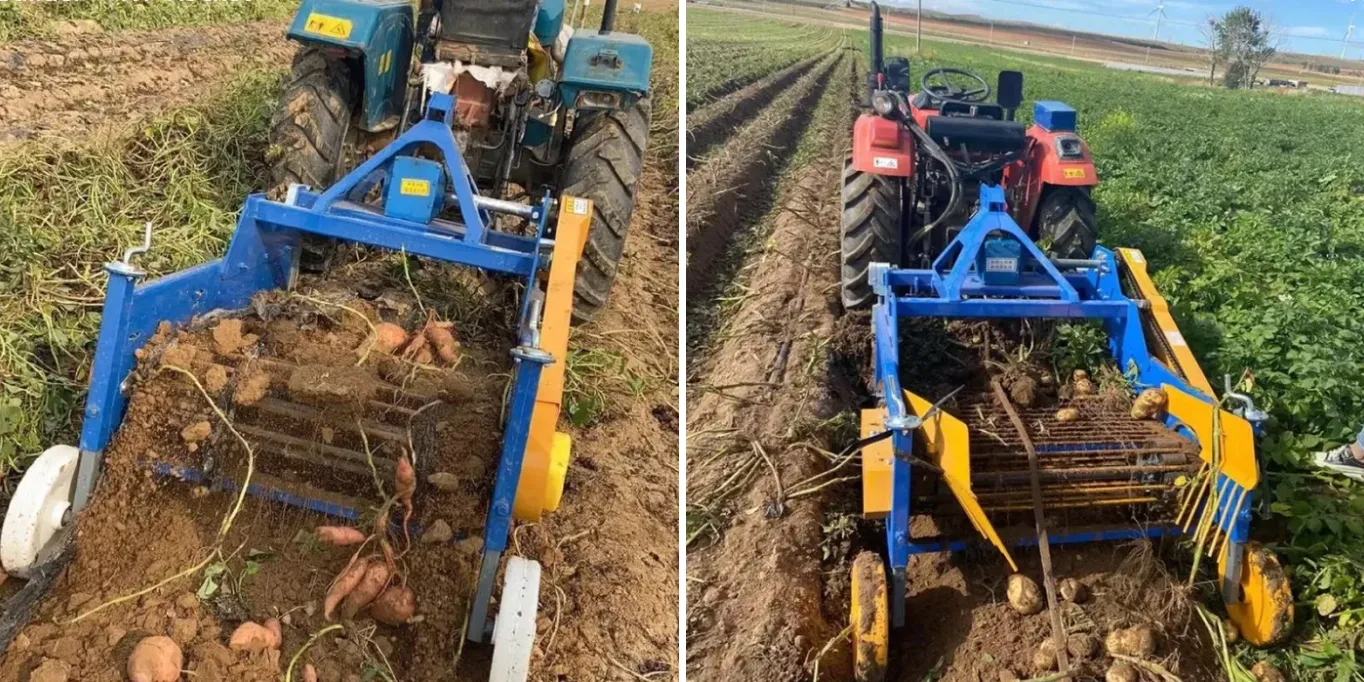 Watch Our Product Video
For a more detailed view of our sweet potato harvester, watch the video below: