Description
Designed for maximum productivity and efficiency, the 3 Point Linkage Boom Sprayer is a cutting-edge agricultural tool manufactured by China Factory Supply. This robust sprayer features a high-quality pump and a 600L tank capacity, making it ideal for extensive farming operations. With a weight of 180KG and a spray width of 10m, it's designed to be both lightweight and wide-reaching. It's also equipped with a powerful 60-80Hp matched power for optimal performance.
Advantages and Applications of the 3 Point Linkage Boom Sprayer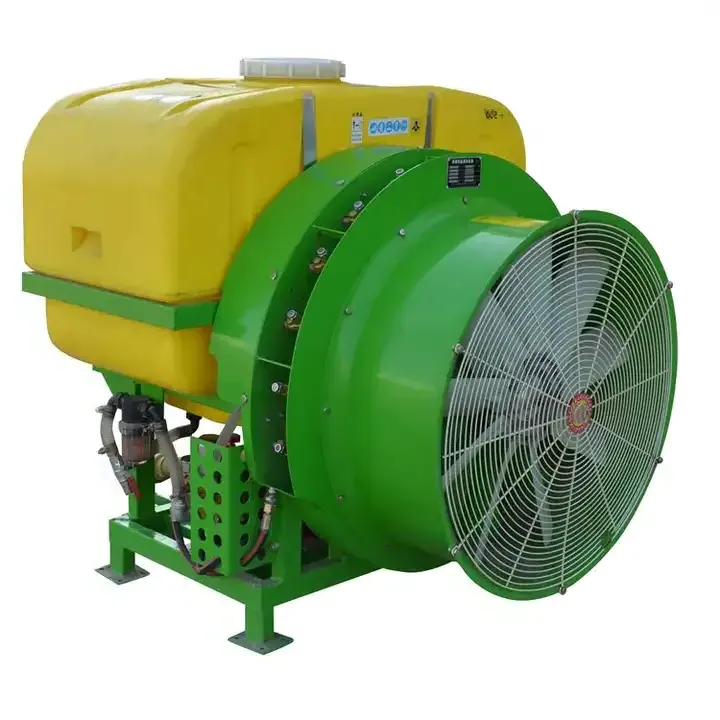 The 3 Point Linkage Boom Sprayer brings numerous benefits to modern farming. Its key selling point is its high productivity, thanks to its large tank capacity and wide spray reach. The sprayer is also easy to use, with a new product 2021 marketing type and a 1-year warranty. In addition, it boasts a 1.5-year warranty on core components.
The sprayer is suitable for various agricultural applications, particularly on large farms. Its robust design and powerful pump make it ideal for distributing fertilizers, pesticides, and other treatments across vast croplands. Moreover, the sprayer's adjustable height and foldable spraying rod offer flexibility in different farming scenarios.
Working Principle, Installation, and Maintenance of the 3 Point Linkage Boom Sprayer
The 3 Point Linkage Boom Sprayer operates by pumping the treatment solution from the tank and distributing it evenly via the sprayer nozzles. The spray width and height can be adjusted depending on the specific farming needs.
Installation is straightforward, with the sprayer designed to hang at three points behind the tractor. Unloading involves detaching the sprayer from the tractor. Regular maintenance includes cleaning the sprayer after use and checking the pump and nozzles for any blockages or damages.
To ensure long-term durability and reliability, the sprayer comes with a comprehensive machinery test report and video outgoing-inspection.
Discover AGKNX's Agricultural Boom Sprayer Products
Looking for a reliable, high-performance sprayer? AGKNX offers a wide range of agricultural boom sprayer products, including the 3 Point Linkage Boom Sprayer. Designed for superior performance and durability, our sprayers are perfect for modern farming operations.
Don't wait ?C explore our range and contact us today to find out more about our products. Your farm deserves the best, and we're here to deliver.
Why Choose AGKNX's Agricultural Boom Sprayer Products?
With years of experience in the industry, AGKNX Machinery Co., Ltd. specializes in the research and development of top-quality agricultural machinery. Our team of over 100 employees includes 20 technical staff and five senior R&D personnel who are dedicated to creating innovative, reliable, and efficient farming tools.
We offer a wide range of products, including rotary tillers, PTO shafts, disc harrows, disc ploughs, disc blades, rotary tillers, box scraper, sickle bar mowers, rotary mower, flail mower, boom sprayers, fertilizer spreaders, furrow ploughs, potato planters, plough blades, agricultural cultivators, potato harvester, agricultural trailers, corn seeder, wheat seeder, vegetable seeder, harvest machines, post hole digger, wheat seeders, corn seeders, agricultural subsoiler, and soil-loosening shovels.
Our products are renowned for their excellent performance, reliability, and quality, and are sold all over the country and exported to many countries and regions in Europe, America, Africa, the Middle East, and Southeast Asia all year round.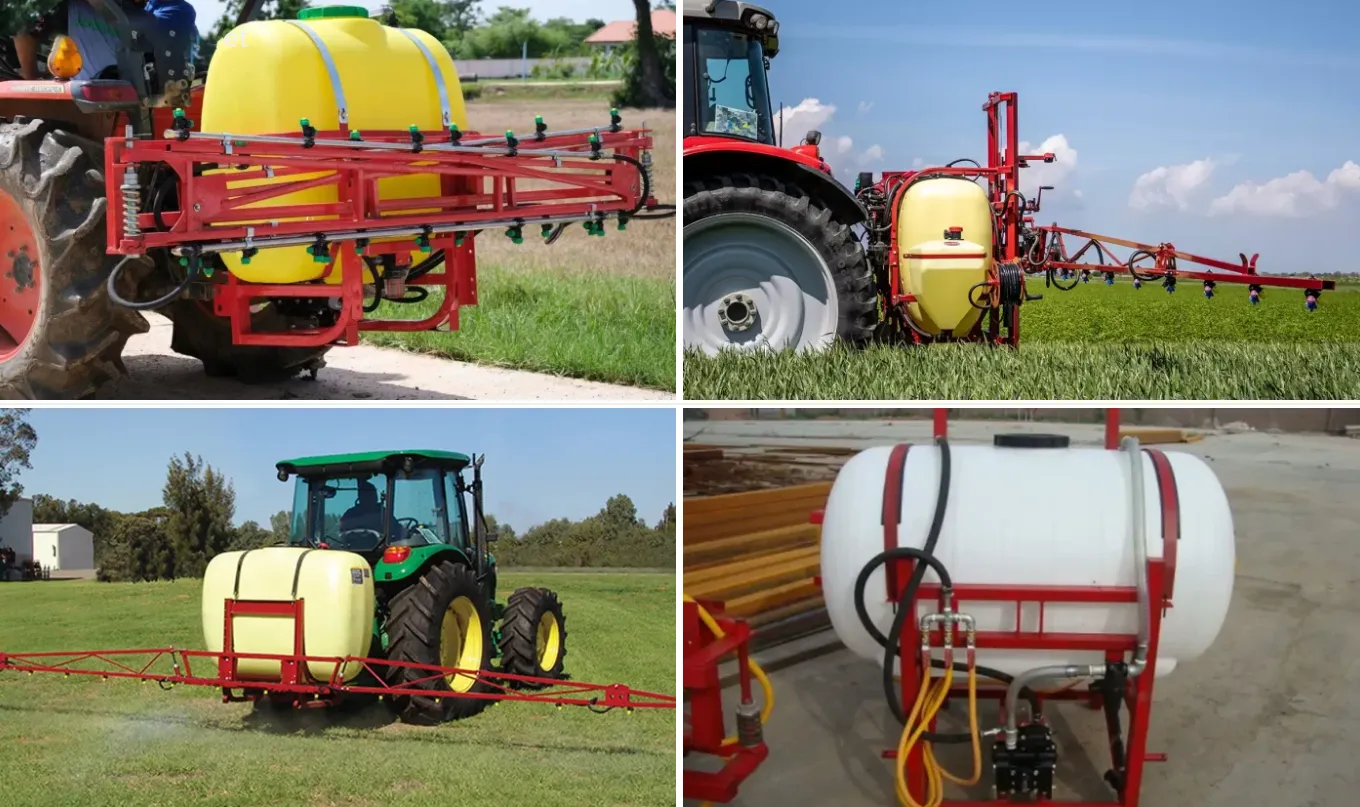 Learn More About Our Products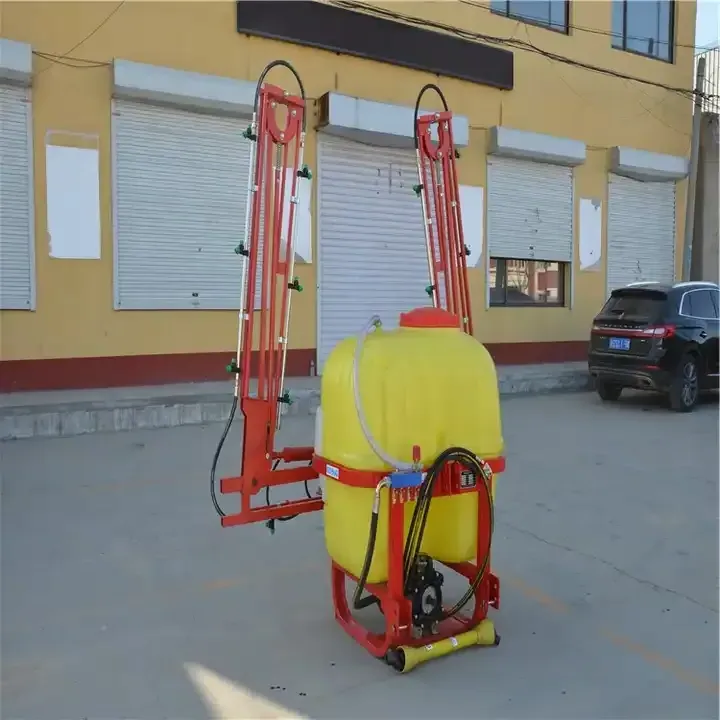 Interested in learning more about our 3 Point Linkage Boom Sprayer and other agricultural tools? Check out the video below for a detailed introduction to our products. It's time to revolutionize your farming operations with AGKNX's agricultural machinery.