Description
Experience the power of advanced farming technology with our Factory Supply Mini Tractor Potato Harvester. Designed for high productivity, this machine is the perfect addition to modern farming operations. Its primary function is to harvest potatoes with utmost efficiency and minimal breakage, making it an invaluable tool for farms and manufacturing plants. With its robust build and ISO9001 certification, it is a reliable asset for any agricultural enterprise.
Features and Applications of the Mini Tractor Potato Harvester
This Mini Tractor Potato Harvester, model 4U-600, comes with a range of impressive features designed to optimize your farming processes. One of the key features of this harvester is its high productivity, thanks to its tractor power range of 25 – 35 HP and a working width of 600mm. With a row distance between 550 – 600mm, it can efficiently harvest a single row of potatoes.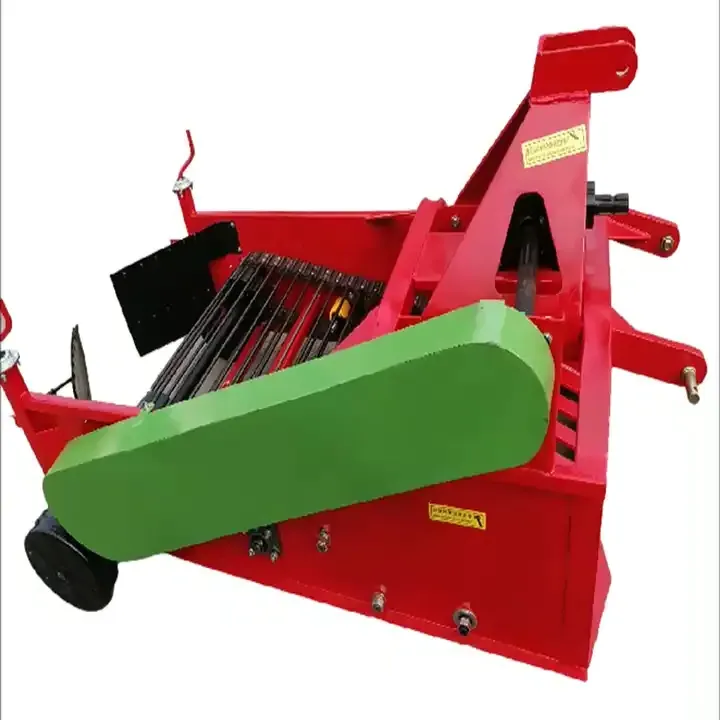 The machine is also designed for convenience. It comes with a 3-point mounted linkage, making it easy to connect to your tractor. Whether you're harvesting potatoes, garlic, sweet potatoes, or peanuts, this mini harvester performs exceptionally. Its compact size and light weight of 195kg make it easy to maneuver across your farm.
Working Principle and Maintenance of the Potato Harvester
The Mini Tractor Potato Harvester operates through a simple yet effective mechanism. It is attached to a tractor which provides the power to operate the harvester. As the tractor moves, the harvester digs into the ground, uprooting the potatoes while separating them from the soil. The potatoes are then collected into a bin.
Maintenance of this machine is crucial for its longevity. Regular cleaning after use is advised to prevent soil and debris buildup. It's also essential to regularly check and replace the core components, such as the gearbox, to ensure the machine operates at its best. Always consult the machinery test report and warranty information for more detailed maintenance procedures.
Why Choose AGKNX's Agricultural Potato Harvester?
AGKNX's Mini Tractor Potato Harvester is a product of in-depth research and development. Its design reflects the company's commitment to providing efficient, reliable, and user-friendly agricultural machinery. With its high productivity and low breakage rate, you can be assured of a high yield at the end of every harvest season.
What's more, the Mini Tractor Potato Harvester comes with a one-year warranty, assuring you of our faith in the product's quality and durability. With the provision of outgoing-inspection videos and machinery test reports, we maintain a transparent and trustworthy relationship with our clients. When you choose AGKNX, you choose quality, efficiency, and reliability.
A Glimpse into AGKNX Machinery Co., Ltd
AGKNX Machinery Co., Ltd, is a trusted name in the agricultural machinery industry. With over a decade of experience and a team of skilled technical staff, we have successfully developed various farming machinery, including rotary tillers, PTO shafts, furrow ploughs, box scrapers, boom sprayers, and many more. Our products are renowned for their excellent performance, reliable quality, and diverse specifications.
Our commitment to innovation and quality has enabled us to serve clients across the globe, exporting our products to Europe, America, Africa, the Middle East, and Southeast Asia. We strive to make farming more efficient and profitable for our clients through our advanced and reliable machinery.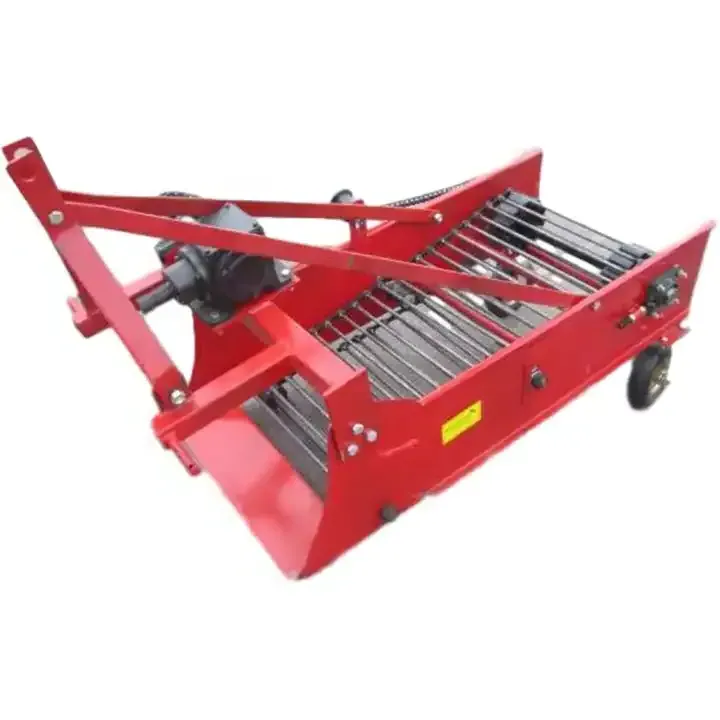 Get a glimpse of our Mini Tractor Potato Harvester in action: Watch Video. For more details, feel free to contact us.
Product Details