Description
The Farm Machinery Tractor Mounted 1000L 12m Boom Sprayer is a versatile and reliable piece of agricultural equipment. It is a pump type sprayer with a capacity of 1000 liters and a spray width of 10 meters. This machine is specifically designed for farming and other agricultural industries, boasting high productivity and a sturdy build. The sprayer features a 140 cm diameter and weighs 255 KG, making it a popular choice among farmers. The product is brand new and comes with a six-month warranty for both the machine and its core components. It is available in customized colors and has passed ISO9001 certification. The package comes with an iron case and a salver, and delivery is promised within 15 days after receiving the advance payment. The port of shipment is Qingdao, China.
Advantages and Applications of the Tractor Mounted Boom Sprayer
The Tractor Mounted Boom Sprayer provides several key advantages to the modern farmer. Firstly, it offers high productivity, allowing farmers to cover a large area in a short amount of time. Secondly, the machine is easy to operate, thanks to its pump sprayer type and ??50hp power requirement. Moreover, the sprayer is versatile, with applications not only in general agriculture but also in specialized farming activities. Lastly, the sprayer is customizable, with customizable colors and an adaptable capacity (3W-1000L-10m), making it suitable for a variety of farm sizes and types.
Working Principle and Maintenance of the Tractor Mounted Boom Sprayer
The Tractor Mounted Boom Sprayer operates on a simple yet effective principle. The pump sprayer generates pressure, which forces the liquid out through the nozzles on the boom, covering a wide area. Installation is straightforward ?C simply attach the sprayer to the tractor using the 3-point hitch, connect it to the tractor's power source, and it's ready to go. Unloading is just as easy – disconnect the power source and unhitch the sprayer from the tractor. To maintain the sprayer, regular cleaning is recommended after each use to prevent residue buildup. Periodic checks of the pump, nozzles, and hoses are also advised to ensure optimal performance.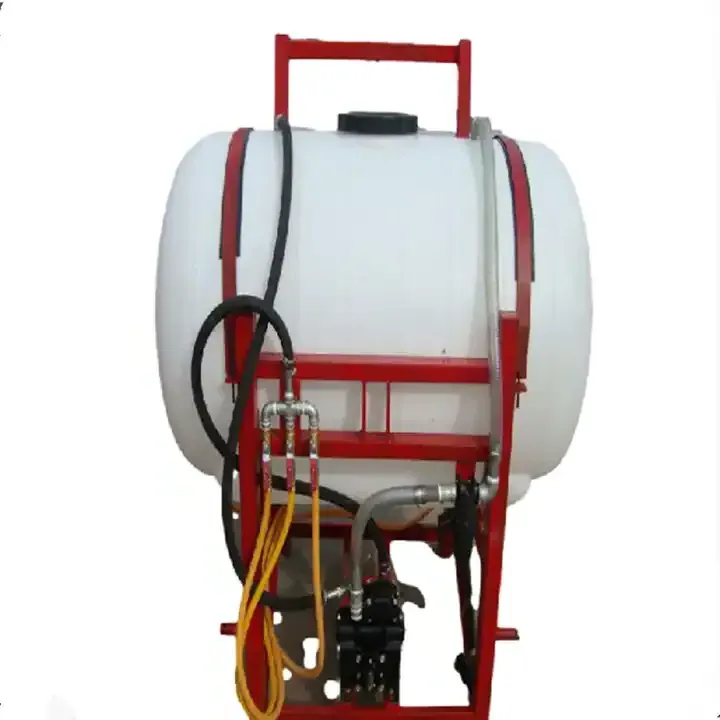 Discover AGKNX's Agricultural Boom Sprayer Products
Experience the difference with AGKNX's Tractor Mounted Boom Sprayer. This high-quality, efficient, and reliable product is the perfect tool for your farming needs. With our commitment to innovation and excellence, we guarantee you a product that delivers outstanding performance and durability. Don't delay – learn more about our product and contact us now to purchase your very own Tractor Mounted Boom Sprayer.
Why Choose AGKNX's Agricultural Boom Sprayer Products?
Choose AGKNX's Agricultural Boom Sprayer Products for their exceptional quality, performance, and reliability. Our products are designed with the modern farmer in mind, offering high productivity, ease of use, and versatility. With a range of customization options and a dedicated technical support team at your disposal, we provide solutions that meet your unique farming needs. Invest in AGKNX's Agricultural Boom Sprayer Products and experience the difference.
AGKNX Machinery Co., Ltd: Your Trusted Partner in Agricultural Machinery
Established in 2006, AGKNX Machinery Co., Ltd has been at the forefront of agricultural machinery research and development. Our comprehensive product range includes rotary tillers, PTO shafts, disc harrows, disc ploughs, disc blades, rotary tillers, box scraper, sickle bar mowers, rotary mower, flail mower, boom sprayers, fertilizer spreaders, furrow ploughs, potato planters, plough blades, agricultural cultivators, potato harvester, agricultural trailers, corn seeder, wheat seeder, vegetable seeder, harvest machines, post hole digger, wheat seeders, corn seeders, agricultural subsoiler, and soil-loosening shovels. At AGKNX, we pride ourselves on our robust production technology, advanced equipment, and dedicated team of technical staff and senior R&D personnel. Our products are reliable, high-performing, and trusted by farmers all over the country and exported to various countries and regions worldwide.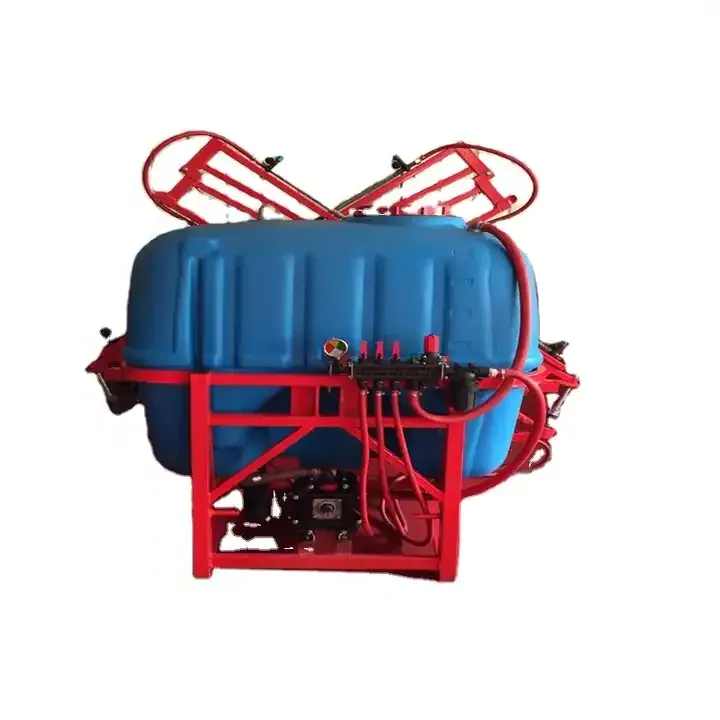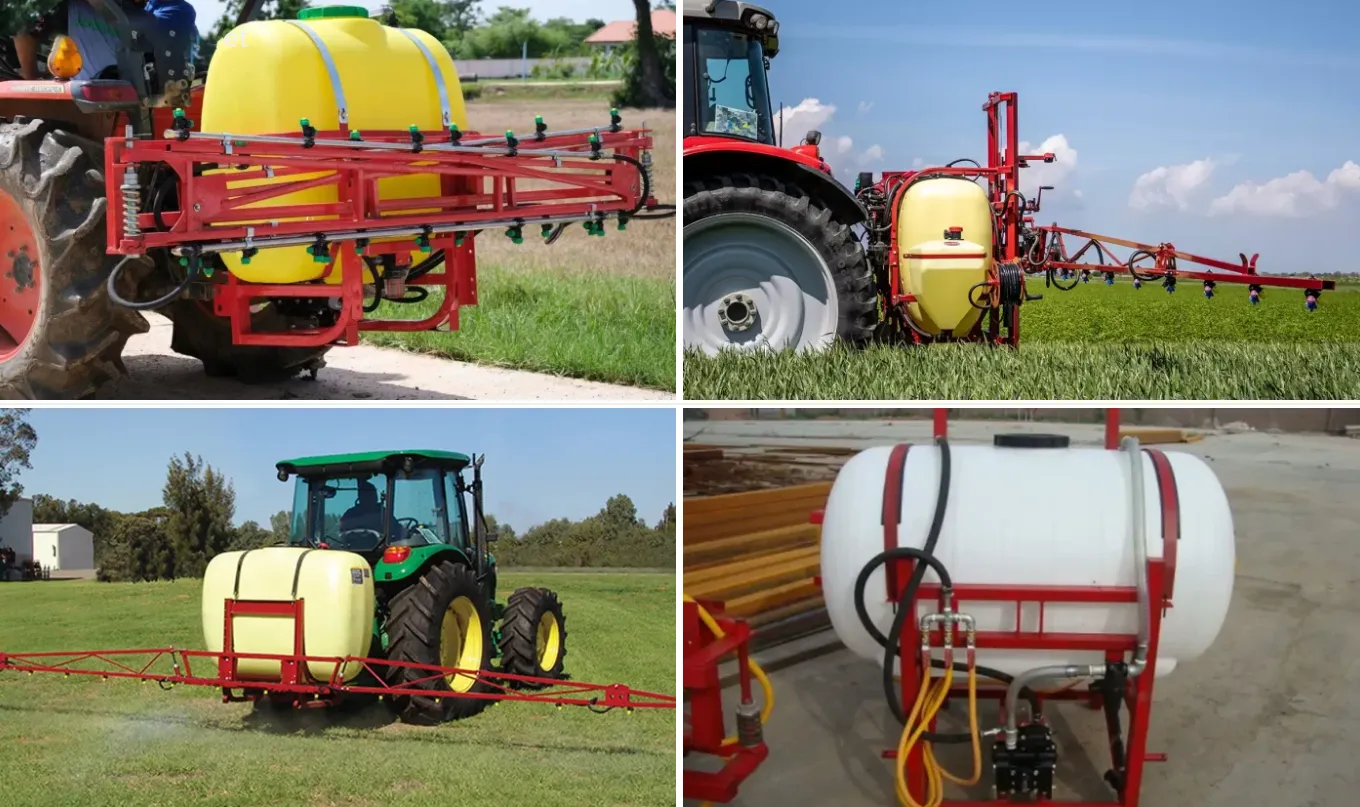 See the Tractor Mounted Boom Sprayer in Action
Watch our Tractor Mounted Boom Sprayer in action and see for yourself the difference it can make to your farming operations. Click the link below to watch the video.