Description
Introducing our new farm tractor disc ridger, a vital instrument for any agricultural endeavor. This state-of-the-art machinery comes with a 1-year warranty, and is engineered for high productivity. It weighs a mere 200 KG, making it easy to maneuver and operate. It is a new product for 2022, offering the latest in agricultural innovation.
Features and Applications of the Disc Ridger
The disc ridger is a versatile machine designed for the creation of ridges for plantation. Its core components include bearings that ensure smooth and efficient operation. The disc ridger is ideal for use in various industries, owing to its high productivity. It is new and comes with a 1-year warranty on core components, reinforcing its reliability.
This practical piece of farm equipment is used for ridging, a fundamental process in farming that involves making furrows or ridges in the soil for planting. Notably, the disc ridger is well-suited for use in a variety of soil conditions, making it a versatile tool for farmers and agricultural businesses alike.
Operating the Disc Ridger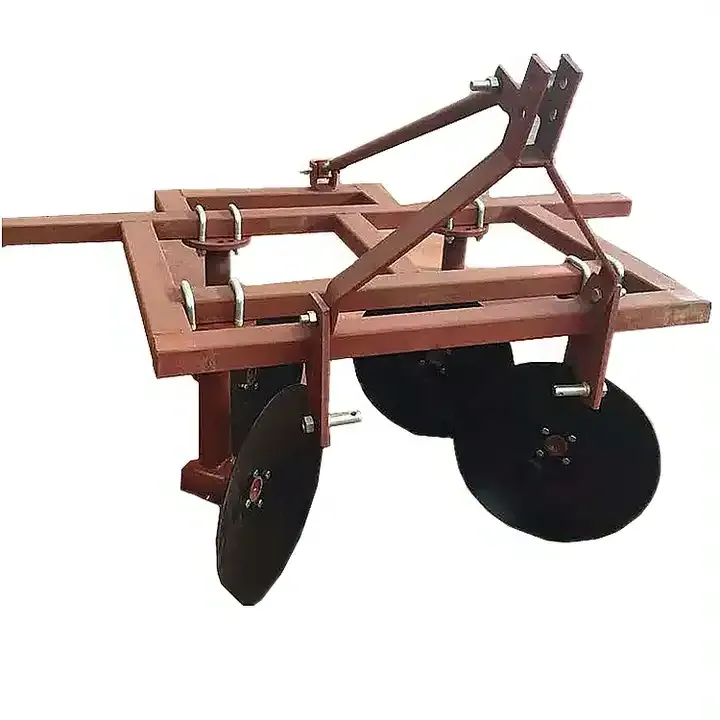 The disc ridger operates through a straightforward mechanism. It is attached to a tractor, using the tractor's power to drive the disc blades into the soil to create ridges. Installation and unloading are simple processes that can be done with minimal tools and expertise.
As for maintenance, regular checks on the bearing and disc blades are necessary to ensure the machine stays in top condition. Cleaning after use, particularly in muddy conditions, is also advised to prevent rusting and wear and tear.
Promoting HZPT's Disc Ridger
At HZPT, we offer top-quality disc ridgers that are designed for maximum productivity and longevity. Our disc ridgers are part of our new 2022 product line, embodying the latest advancements in agricultural machinery. We invite you to explore the capabilities of our disc ridger and see how it can enhance your farming operations. Contact us now to learn more or to make a purchase.
Why Choose HZPT's Disc Ridger?
Choosing HZPT's disc ridger means investing in a machine that delivers superior performance and durability. We have been in the business of creating cutting-edge agricultural machinery for years, with a focus on round harrows, dentiform harrows, and soil shovels.
Our company is staffed by a team of over 100 dedicated employees, including 20 technical personnel and 5 senior researchers. We invest heavily in advanced forging, processing, heat treatment, and painting equipment and have 2 production lines. Our commitment to quality and innovation has earned us a strong reputation in the industry.
With more than 6 years of production experience, we offer a comprehensive range of tillage machinery, plant machinery and harvesting machinery. Our products are sold not only locally but also exported to Europe, Africa, the Middle East, Southeast Asia, and other regions.
Over the years, we have received numerous accolades, including the "Level A Tax Paying Company" and "Level AA Bank Credit Company". We are dedicated to providing reliable products, excellent after-sales services, and advanced techniques.

Watch Our Disc Ridger in Action
Interested in seeing our disc ridger in action? Click on the link below to watch a video demonstration of our product. We're confident that you'll be impressed by its capabilities and efficiency.