Description
Farm Sowing Machine Potato Planter For Tractor: A High-Productivity Solution for Farms
The Farm Sowing Machine Potato Planter for Tractor is an efficient and versatile addition for any agricultural business focused on potato farming. This high-quality machine, with a weight of 240 KG, is designed to deliver high productivity in potato plantation. It is capable of planting two rows of potatoes at a time, making it a time-saving solution for your farm. Its core components, including the bearing, come with a 6-month warranty, ensuring long-term reliability. The potato planter is a new product of 2020 and comes with a one-year warranty, providing peace of mind for your investment.
Features and Applications of the Farm Sowing Machine Potato Planter
The potato planter is specifically designed for planting potatoes. It is equipped with a 2CM-2 model and is adaptable to a power range of 30-50HP. The machine offers row spacing of 50-85cm, ensuring optimal growth conditions for your potatoes. With a working efficiency of 0.8ha/h, it can significantly boost your farm's productivity. The potato planter's color can be customized as per customer request, allowing it to fit seamlessly with your existing farm machinery. The planter is designed for a 3 Point Mounted linkage and comes with Video technical support for after-sales service.
Working Principle, Installation, Unloading, and Maintenance Precautions
The potato planter works on a simple yet effective principle. It digs a hole in the soil, places a potato in it and then covers it. The machine needs to be attached to a tractor for operation. With a matched power of 30-50HP, it can be installed and uninstalled easily from the tractor. Regular maintenance of the machine, including timely cleaning and lubrication, is necessary to keep it in optimal working condition. The machine's core components are robust and come with a 6-month warranty, ensuring minimal maintenance hassles.
Why Choose AGKNX's Agricultural Potato Planter Products?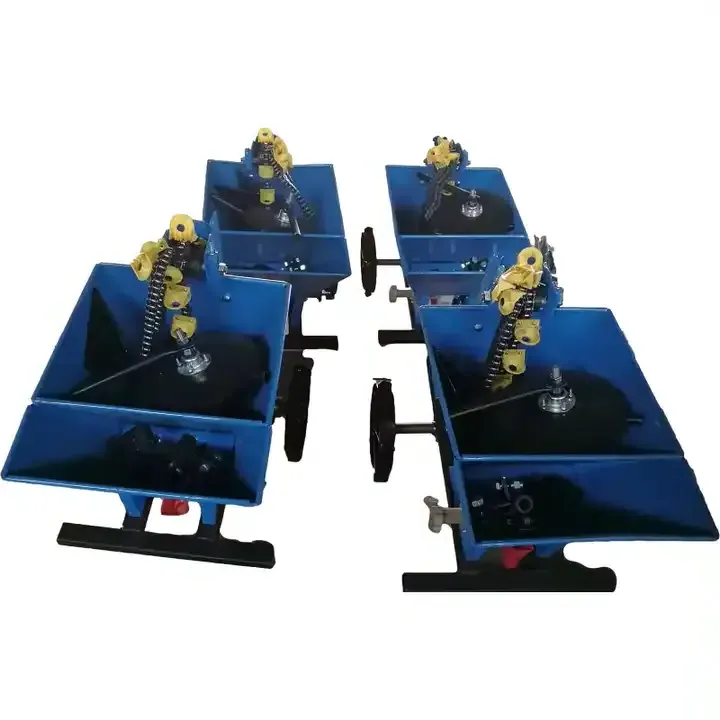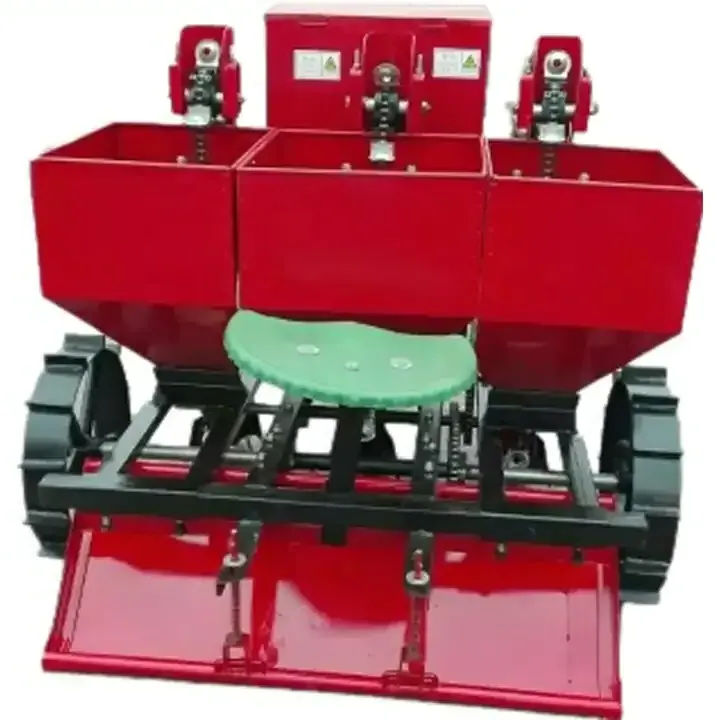 When it comes to high-quality and efficient potato planting solutions, AGKNX's Farm Sowing Machine Potato Planter for Tractor stands out as an excellent choice. Offering high productivity, this machine is a valuable addition to your farm equipment. It is designed to offer a seamless and efficient potato planting process, reducing manual labor and boosting productivity. The machine's robust construction ensures durability while the technical support provided ensures any issues are promptly addressed.
About AGKNX Machinery Co., Ltd
AGKNX Machinery Co., Ltd has been at the forefront of agricultural machinery research and development for years. With a team of over 100 employees including 20 technical staff and five senior R&D personnel, we are committed to delivering high-quality and reliable machinery for diverse agricultural needs. Our product range includes disc harrows, disc ploughs, cultivators, rotary tillers, trailers, sprayers, fertilizer spreaders, potato planters, potato harvest machines, and more. Our products are designed to cater to different geographical features, climates, soils, and agricultural demands. With our advanced production technology and equipment, we strive to offer machinery that boosts productivity and efficiency on the farm.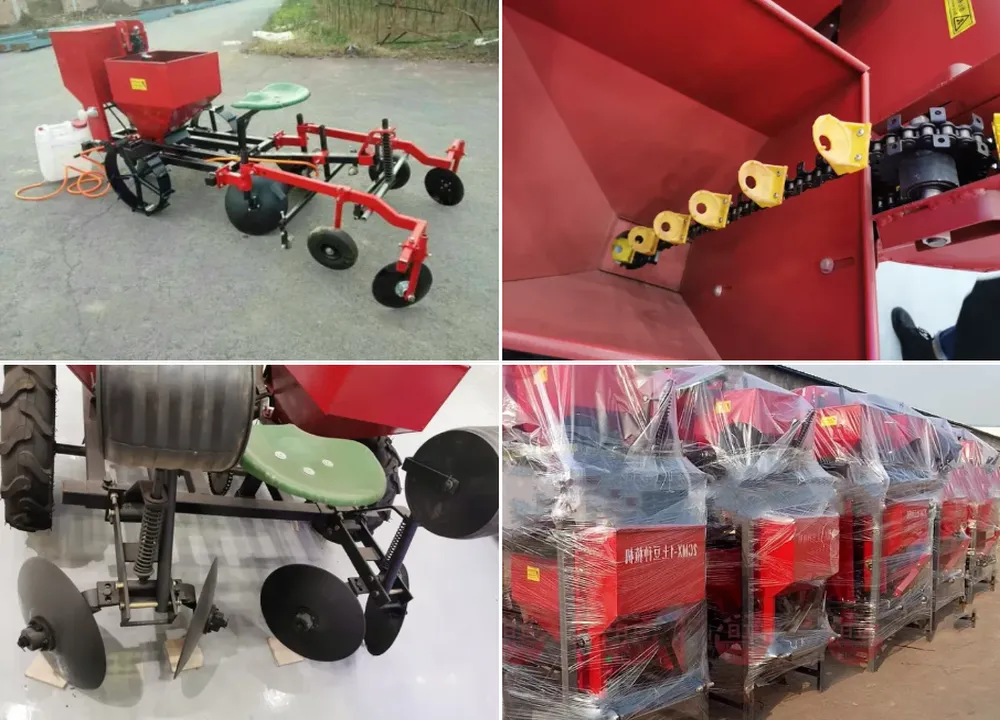 Watch the Farm Sowing Machine Potato Planter in Action
To get a better understanding of how the Farm Sowing Machine Potato Planter for Tractor operates, watch this insightful video: