Description
The farm tractor ridger is a high productivity tool designed to loosen land. It comes with a 1-year warranty and is a new product for 2023. Engineered with a key component, a bearing, it is designed to be a reliable and efficient tool for farming. Weighing 240kg, this ridger doesn't have a specific showroom location but provides video outgoing-inspection and machinery test report. It comes packaged with 50 pieces in one pallet.
The Features and Applications of the Farm Tractor Ridger
The farm tractor ridger is a versatile tool used in various industries. It has been specially designed for high productivity, making it an essential tool for modern farming. With a weight of 240kg, it's sturdy enough for heavy-duty work but still manageable for everyday use. The core component, a bearing, ensures its smooth operation and longevity. The ridger is primarily used to loosen land, preparing it for planting and improving soil conditions. It's a new product for 2023, highlighting the continuous innovation in farming technology.
Working Principle, Installation, Unloading and Maintenance of the Farm Tractor Ridger
The farm tractor ridger operates by cutting through the soil and creating ridges, which are ideal for planting crops. Installation is straightforward with a user-friendly design. Simply attach it to your tractor and you're ready to go. Unloading is just as easy, making it a practical tool for farmers. Maintenance mainly involves checking and replacing the bearing, the core component, to ensure it functions optimally. A 1-year warranty is provided on core components, offering peace of mind for users.
Discover HZPT's High-Performance Agricultural Disc Ridger Products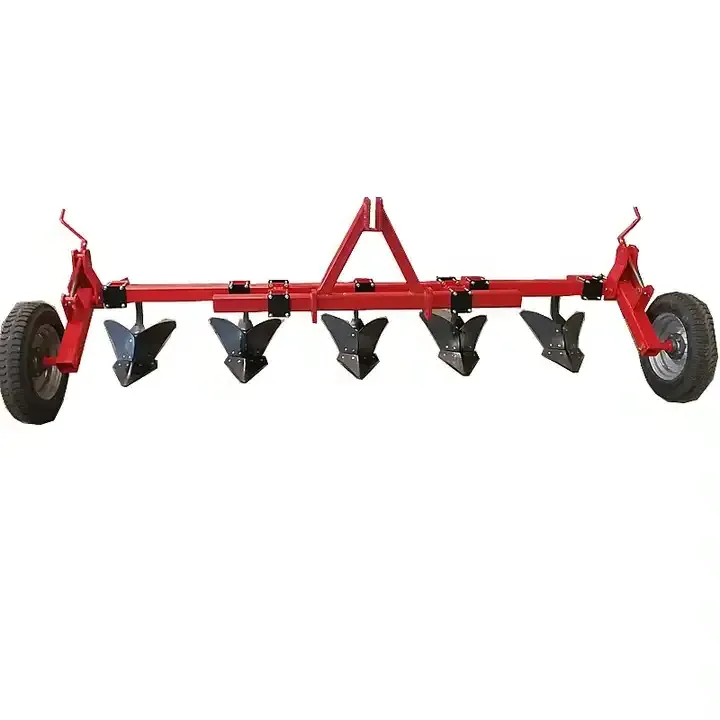 Experience the excellence of HZPT's agricultural disc ridger products. Designed to offer high productivity, these ridgers are perfect for modern farming. Learn more about our products and discover how they can transform your farming activities. Don't wait, contact us today and take your farming to the next level.
Why Choose HZPT's Agricultural Disc Ridgers Products?
HZPT's Agricultural Disc Ridgers are designed for high productivity and reliable performance. They are developed using advanced forging, processing, heat treatment, and painting equipment. These products are not just well-constructed but also come with a 1-year warranty and machinery test report for added assurance. With HZPT, you're investing in quality and reliability.
About HZPT Machinery Co., Ltd.
HZPT Machinery Co., Ltd. has been engaged in the research and development of a wide range of agricultural machinery for many years. The company boasts more than 100 employees, including 20 technical staff and five senior R&D personnel. With advanced facilities and a strong commitment to quality, HZPT is a trusted name in agricultural machinery manufacturing.

Watch Our Farm Tractor Ridger in Action
See our agricultural disc ridger in action and discover how it can revolutionize your farming practices. Click the link below to watch the video